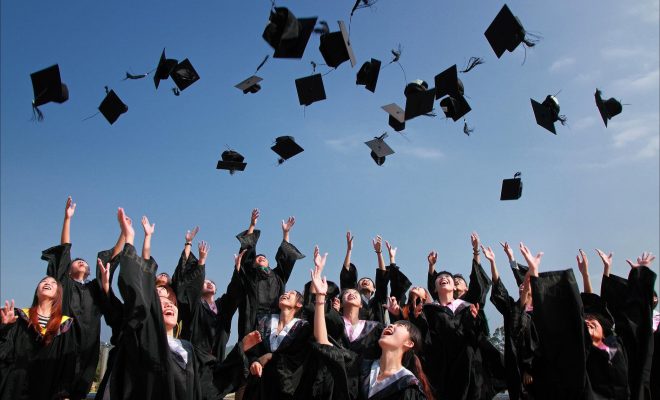 Education
Effective Ways To Reduce And Avoid Debt As A Student
By
|
Pursuing higher education involves several relevant costs, and while college can be a massive expense, there are a few ways that you can reduce costs and avoid debt. Making certain sacrifices and lifestyle adjustments may not seem like the most appealing solution for most of us, although, the long-term benefits of these efforts will definitely pay-off when you officially obtain your qualification and discover you are not confronted with a massive debt burden that will hold you back even later in your career. Whether you are going back to school as a mature student, or you are heading off to college straight after school, here are a few effective ways that you can reduce and avoid debt as a student.
Don't Push Off The Importance Of Saving
Savings is usually not an extremely appealing idea for most young students who would rather enjoy the funds they have. Unfortunately, the longer you push off the idea of savings, the more likely you will find yourself relying on credit when it comes to furthering your education. Almost all budgeting tips will recommend saving even a small amount each month and avoid using your savings where possible. Saving with the goal of paying your college tuition without a student loan should be more than enough motivation to make certain budget cuts that will allow maximum savings that can later be allocated towards your education expenses.

Apply For Grants, Bursaries, And Subsidies
Most regions showcase some sort of student assistance grants, such as the Federal Student Aid. It would be in your best interest to apply for grants relevant to your region as you may qualify for financial assistance while furthering your education. What's more, you can also search for institutions that exhibit bursary, or even subsidy applications. While a bursary will cover your full costs of college or university, they can be quite challenging to receive, although, a subsidy will provide some financial relief from expenses and are usually significantly easier to receive. Rather than assume you won't qualify for a bursary or a subsidy, you should evaluate application guidelines and apply.
Work Part-Time
There is always tons of part-time jobs available for students who are looking to earn extra income without their work hours affecting their education. From online small task websites to a lengthy list of freelancing opportunities, you will be able to find part-time work that boasts flexible hours if you are prepared to look. You can use your extra income to avoid having to rely on credits and therefore, you will effectively be avoiding debt by dedicating a few hours a day to generating a reliable extra income. Even though working while studying may not seem ideal, the right type of part-time employment will not interfere with your focus at al.

Opt For Second Hand Devices And Books
You can essentially save a fortune simply by opting for second-hand textbooks and other essential reading materials you will need to complete your education as 2nd-year students usually sell their 1st-year textbooks to get rid of them. In addition to this, taking the concept of preowned educational good a step further and purchasing used devices that you will need, such as a laptop and others, means you will collectively save a small fortune. Brand new laptops can be extremely costly, although, when purchasing technology second-hand, it is recommended to completely wipe the device and ensure it is functioning prior to the purchase.
Study Online
If the high costs of college and university are realistically out of reach for you, you should consider the affordability of studying online. Online education has become an incredibly popular option and while the affordability of this solution is most appealing, the flexibility of learning means anyone can go back to school without having to turn their entire life upside down. This is why mature students usually opt for online universities and colleges as they are able to continue working while furthering their education. In addition to this, online education is definitely not limited either as you will be able to find various degree levels for almost every field of work.

While there are also several other effective ways of avoiding debt and reducing your expenses as a student, learning to budget and save each month remains the most effective method. Developing financial responsibility and condemning the use of credit is a decision most responsible adults make to essentially enjoy a stress-free life. When considering just how costly high-interest rates can be, credit should never be a plausible solution.