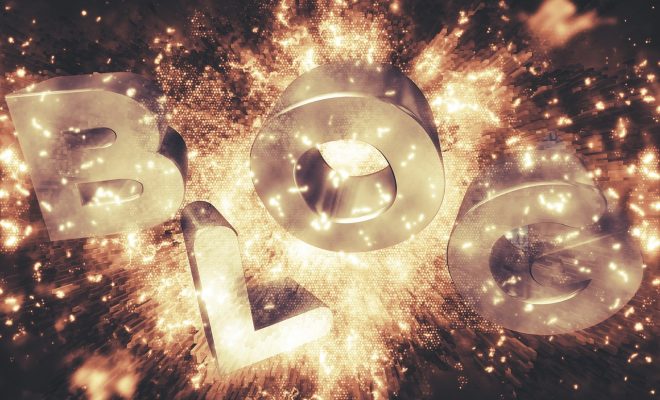 Online Marketing
Boost your education business on the UK Education Blog
Are you running or working for a business in the education sector? Or are you part of an educational institution looking for more exposure online? 
We can help!
How the UK Education Blog can boost your business
Any enterprise relies on online marketing strategies these days. Especially when it comes to education is this true. Most young people will only do searches online as they're digital natives. Newspapers and magazines were yesterday. Online search engines like Google help most people of any generation to find what they're looking for.
What does this have to do with my education brand you ask? Simple: it should be visible in the places where people look. 
Assuming you have a website for your education business, it's useless if nobody sees it. That's why many businesses have a growing internet marketing department, where staff ensure that the business website is being advertised online and linked to various online channels to increase its exposure.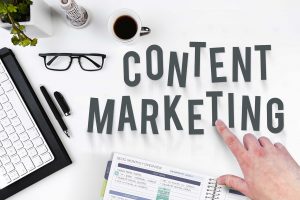 Now, the online market is vast and you should make sure that you link your business website to the right channels that will
reach an audience that would be interested in your services and products
show your brand in the right context, leading to more conversions
offer you an opportunity to share concepts, news and ideas related to your business
Social Media marketing and Google Ads are certainly avenues you should take into consideration to achieve this.
But content marketing is a key factor often being overlooked. 
Publishing articles on blogs is another way of creating brand awareness and most of all, providing useful information to readers that might not search for you directly. Additionally, search engines will notice that your business is linked with other authority websites in your field, which creates trust and affects your ranks positively.
What's required?
The UK Education Blog is designed to offer a platform for all kinds of education businesses. Whether you're a university, college, school or a company offering educational products or services like tutors, authors, educational toy companies, course instructors, learning app or software providers – the list goes on – you can make a guest contribution including relevant information about your business, a link to it and your profile.

All it takes is to write a high-quality article that gives value to the readers.
Say you're offering courses about health and safety in the work place. You can write an informative piece about the legal requirements in the UK and link it to your courses.
If you offer online tutoring services, you can write about certain subjects you teach and how to prepare for test.
For companies offering educational products, you could inform the readers about a specific product and how it supports the learning linked to the school curriculum.
You can also post product or course reviews and recommendations, which should contain information that helps with the decision-making. Highlight advantages and disadvantages and who this product or service is best for.
To get a better idea of your options on the UK Education Blog for writing a guest post, check out this page: https://education.clickdo.co.uk/write-for-us/ 
What's in it for me?
By publishing a guest post on the UK Education Blog you
get a do-follow backlink to your business website
reach a wider audience that might not come across your business through online searches
can become a regular contributor with our authorship scheme
can establish your brand and create more awareness (individual author profiles available)
can get in touch with other guest writers on the blog to enhance your online networks
The UK Education Blog is ranking 3rd on Google's first page for this search term: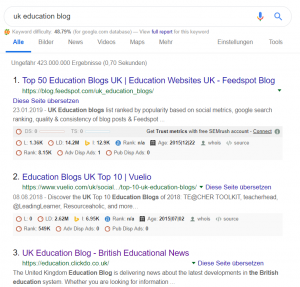 So being found here will certainly expose your brand and business to many more readers and attract more visitors to your business page.
How can I get started with boosting my education business?
All it takes is for you to get in touch with me with your proposal and I will let you know the details and options for guest posting on the UK Education Blog.
For more guest posting options on other blogs check out our ClickDo page.
If you feel you require more support with SEO to boost your ranks, see the SEO services ClickDo offers or if you want to learn more about SEO yourself, we offer SEO Online Training Courses.
I myself also offer an SEO Copywriting Course, if you want to improve your web content to achieve higher ranks on search engines. And I'm happy to offer my support with making your guest articles on our UK Education Blog more SEO-friendly. This will benefit your business in the future and boost its performance online.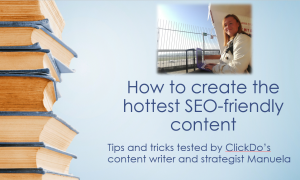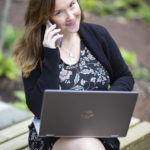 Manuela Willbold
Online Media & PR Strategist
at
ClickDo
Blogger and Educator by Passion | Senior Online Media & PR Strategist at ClickDo Ltd. | Contributor to many Education, Business & Lifestyle Blogs in the United Kingdom & Germany | Summer Course Student at the London School of Journalism and Course Instructor at the SeekaHost University.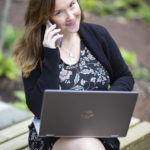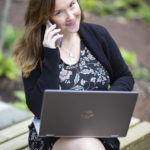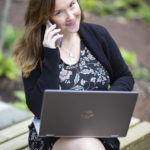 Latest posts by Manuela Willbold (see all)