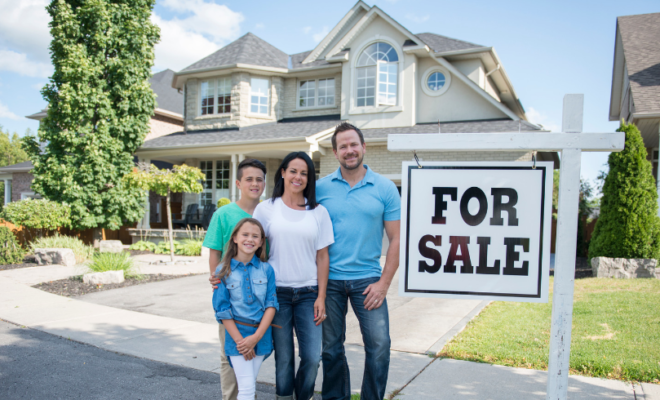 Business
How To Invest In Your Home And Get A Great Return?
By
|
There is nothing as safe as houses, and they are a relatively safe way to invest your money. Putting some cash into your home comes with a lot of perks, and the biggest is the return on your investment you get when the time comes to sell. Here are some smart ways to put some money into your home when you are preparing to sell to get more than your money back in the property price.
How To Invest In Your Home And Get A Great Return?
The Roof Over Your Head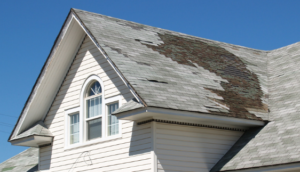 One of the most important structural elements of a home is the roof. It protects the rest of the structure of the home and the people who live there. A damaged roof, or one that has not been well maintained, can have a serious negative impact on the value of a house and will stand out on any pre-purchase building inspection.
Before you sell your home you should have your roof inspected by a qualified roofer and have any maintenance or repair work completed.
You can find experienced and qualified local roofers at MyBuilder who can perform a full inspection and fix any problems. Search for roofers near you and you will not only find a list of high-quality tradesmen but also reviews from local homeowners who have worked with the roofers.
The reviews at MyBuilder are a powerful tool for finding the right worker for you and your property, and you can even see pictures of their completed work. Before you put your home on the market, get your roof inspected and repaired if necessary by one of these experienced roofers.
Fix Your First Impression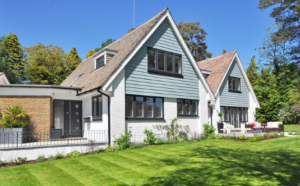 How your home looks from the outside will affect how successful you are in the housing market. A home that looks untidy or poorly maintained is a bad first impression for housebuyers and will lead them to look elsewhere. Not only will fixing up your exterior add a little extra value for a minimal cost, but it will also help to sell your home for you.
The first experience housebuyers will have of your home is a picture in an property agent window or on their website. You want pictures of your home to tempt house hunters into a viewing.
Cast a critical eye over your front yard, driveway, and the exterior of your home. How could you make it more attractive? Repainting window frames, the front door, and fixing guttering are all quick and simple jobs that can have a huge impact on your home's desirability and push up its property value.
If you gave a garden space in front of your home, spend a weekend of your time and a small budget on adding colourful plants and flowers to accent the appearance of your home.
Redecorate And Refresh
For a low-cost investment that can have a positive impact on your property price, redecorate your living spaces. Over the years that you have spent in your home, you will have put your stamp on the decor, and made the home your own.
By redecorating in neutral colours you create a blank canvas onto which house hunters can project their style. When you make your home more attractive to buyers, easier to sell for estate agents and gives a little boost to its value.
The most attractive aspect of this investment is the bang you get for your buck. It does not cost a lot to repaint or wallpaper a room, but it can yield a positive return on your investment. Remember that you are not redesigning the decor for you, but for the next buyers. Off-whites, magnolias, and yellow colours will brighten a room and make it a space where other people can see themselves living in.
Use the opportunity to tidy things up a bit too. Fill in any holes left from screws or nails used to hang shelves or pictures. Touch up woodwork like skirting or picture rails, but try to avoid repainting them to cut down on time and cost.
Make Gains In The Garden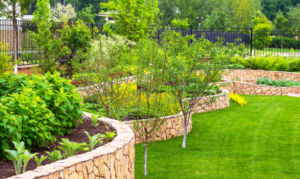 If you have a garden at the rear of your home then your house has one of the most desirable features for would-be house buyers. A garden is consistently one of the top must-haves for people looking for a new home, for both families looking for a bigger house and first-time home buyers.
Spending just a little money in this area can yield big returns on property value and desirability. Tidying up the space and cutting the grass is a step in the right direction, but investing some money can accentuate the feature and increase the number of viewings your home receives.
Making a garden attractive is a good first step, but don't stop there if you want to maximise your profit and make it more desirable. Give the garden a purpose. Make it a usable and functional space for the next homeowners.
A patio or decking area is a sensible and low-cost addition that creates a multi-use area for dining, lounging, or entertaining on warm evenings. Add a cover to your decking or patio if you can. This will make the space more usable in different weather conditions, offering shade in the sunshine and shelter in a drizzle.
Increasing Space Increases Value
For a huge boost in your property value, you need to make a huge investment. If you have the money, then extending your home and adding a bedroom and some living space can yield a huge return.
This type of investment is much more profitable than any savings account or stock investment and comes with reduced risks. Your house is a great place to put your money, and an extension to your home can have a huge impact on both value and desirability.
Bedrooms add the most value. Turning a two or three-bedroom home into one with four or more can drastically improve its value. The work required is expensive, disruptive, and time-consuming but the returns make it worthwhile. You can reduce cost and stress by using existing space, like a loft or basement conversion.
Building out into the garden will reduce its size, but it also creates an opportunity. You can create a new dining room or kitchen with large doors opening out into the garden and have an extra bedroom on top. This not only creates space but also creates a feature. There are also many methods online whether you can just invest $100 and start making money.
The Kitchen And Bathrooms
The two highest-value spaces in any home are its kitchen and its bathrooms. If these rooms are looking a little dated, a refresh will add value and desirability to your home helping you to make a quick sale at a higher value.
You do not have to spend huge sums to update a bathroom or kitchen, you can work around the existing expensive features like bathtubs, sinks, and ovens. Update surfaces and finishes to spend less and still achieve a great effect that adds value.
Kitchens are a little easier to update. By adding fresh doors to cupboards and fronts to the existing drawers you can get a whole new look for less. Countertops are easily replaced too. Bathrooms require a little extra work, but they're worth it.
Replace taps, plugs, and other fixtures with new ones to update the bathroom furniture. Retiling takes some time and investment, but a high-quality finish with new tiles will make the expense worthwhile.
Combine a few of these investments and you will see a big boost in your property value. You will also have some new features to enjoy while you wait to sell your home. You won't be waiting for long though, as they all make your home more desirable to prospective buyers.