Finance
11 Tips For Buying A Home When You Have Bad Credit
When you have bad credit, it feels like everything is out of reach. But buying a home can be within your grasp if you know where to look for assistance and how to tackle the task with diligence and tenacity. It's no secret that the housing market has been challenging for many people in recent years. Despite the difficulties that many potential buyers are facing, there are still some great opportunities out there for those who are willing to put in some extra effort to get approved for a mortgage loan and find the right home at an affordable price.
If you have bad credit, however, these tasks might seem overwhelming. Many mortgage lenders require you to have a certain credit score in order to qualify for a loan. Fortunately, we're here to help. Let's take a look at some helpful tips on buying a home when you have bad credit.
11 Tips For Buying A Home When You Have Bad Credit
1. Get Copies Of Your Credit Report
A credit report is a record of your credit history and will include any information about your payment history, such as loans or credit cards. Having a bad credit report can make it harder to get approved for a mortgage loan. Before you start looking for a new property to buy , you should get copies of your credit report from reporting bureaus like Expedia. You can do this for free.
Check your reports for any errors that could lower your credit scores, and make sure you correct them right away. Getting your credit reports ahead of time can help you identify any issues that could lower your credit scores and give you time to correct them.
2. Consult A Mortgage Broker
A mortgage broker can help you explore all of your options for getting a mortgage loan when you have bad credit. You'll work with a mortgage broker throughout the application process, from initial research to submitting your application. Mortgage brokers have access to many different mortgage lenders, making it easier to find one that will consider your application.
They can also help you create a strong application to maximise your chance of being approved for a mortgage. When it comes to using a mortgage broker when you have bad credit, it's crucial that you use one that specialises in bad credit mortgages, such as Money Nest.
3. Start Saving For A Deposit
It's essential to save a sizable deposit when buying a home, but that can be challenging if you have bad credit. Fortunately, there are still some mortgage lenders who will consider approving you for a loan, but your deposit will most likely need to be higher than the typical 5-10%. With this in mind, it's essential that you start saving as early as possible before you begin house hunting or applying for mortgages.
4. Apply For A Bad Credit Mortgage
When you have a bad or poor credit rating, it can be challenging to get a mortgage approved. However, there are bad credit mortgages designed specifically with your situation in mind. When you're looking for a home, but you have bad credit, your mortgage broker will be able to help you navigate bad credit mortgages to find the best one for your situation.
5. Work On Rebuilding Your Credit
While you're searching for a home to buy and applying for a mortgage loan, it's also a good time to start repairing your credit. Keep in mind that it can take several months or even years to significantly improve your credit scores. It's best to continue with your normal spending habits while you're working to improve your credit scores.
When you have bad credit, you may feel tempted to stop using credit entirely, but that won't help you improve your credit scores at all. Instead, you can improve your credit scores by paying all of your bills on time and keeping your credit card balances low.
6. Avoid Applying For Other Credit Too Close To Your Mortgage Application
Make sure you keep a good distance between applying for other types of credit, such as a car loan, credit cards, or personal loans, and applying for a mortgage loan. You don't want other lines of credit showing on your credit report too close to your mortgage application.
Applying for different types of credit too close together can lower your score further and make you look too risky to lend to when applying for a mortgage. Avoid this by keeping all other applications for credit at least 30 days away from your mortgage application.
7. Review Your Housing Budget
If you are going to buy a home with bad credit, it's critical to stick to a budget. If you have to stretch your finances to the max to purchase a home, you might find yourself struggling to make payments.
Before you apply for a mortgage loan, sit down and review your housing budget to make sure you can comfortably afford the payments on a home loan. You might even want to consider waiting a little longer to buy a home if your finances don't allow you to comfortably afford the payment.
8. Only View Homes Within Your Budget
If you have bad credit, you might be tempted to rush into the market and start looking for a home to buy. Before you start looking at properties, make sure you only are viewing homes that are within your budget. If you fall in love with a home that is out of your price range, you might get your hopes up too much and set yourself up for disappointment.
If you have bad credit, you might have a harder time finding homes in your budget as you will be more restricted with what lenders will allow you to borrow.
9. Choose An Area With Lower Property Values
It might be tempting to find a nice home in a nice area. However, if you have bad credit and a limited budget, you might benefit more from buying a home in a lower-priced area.
In general, home values in a lower-priced market are less likely to rise as rapidly as home values in a higher-priced market, but it does mean you will be able to find more homes within your budget than if you were to look at more expensive areas such as city centres.
10. Consider The Council Tax
When deciding on a home to buy, keep in mind that some areas have higher council tax than others. It's important to do your research when looking at where to buy a home, as when you have poor credit, it can be difficult to afford too many expenses.
11. Ensure Your Choose An Energy-Efficient Home
Another way to lower your housing costs is to make sure the home you choose is energy efficient. This will help you lower your energy usage each month and save money on your utility bills.
Conclusion
Although it can be challenging, it is possible to buy a home if you have bad credit. The first step is to get copies of your credit report and identify any issues so you can work to correct them.
Next, start saving for a down payment and speak to a mortgage broker specialising in bad credit mortgages. Finally, view homes within your budget and only look at properties that are energy efficient to reduce energy bills. With these helpful tips, get the property you want when you have bad credit that can be a reality.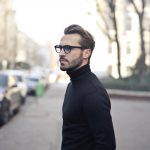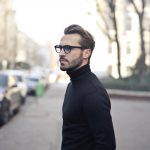 Latest posts by Ryan Bradman (see all)