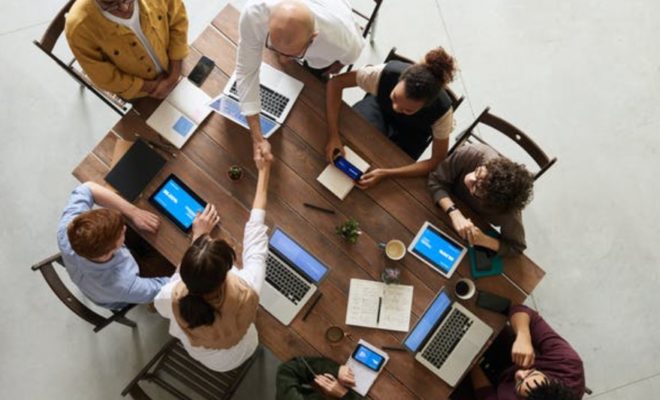 Business
Importance of Employee Training for Your Business
By
|
Most business owners want to keep skilful employees in their workforce. If you own a company, you would also like the same. In the current competitive environment of the business world, the definition of skilful employees keeps changing from time to time.
If your workforce is skilful, you can grab opportunities that would come along due to it. From answering CIO interview questions to learning a new skill, employee training is imperative.
You can maximise their skills/potential if you train your employees well. It will also help you provide them with job satisfaction which can lower the rate of attrition in your company. They will be helpful and productive.
Besides the advantages mentioned above, employee training also has many other undeniable benefits. So, there are many reasons for which you might want to invest in it. This post will take you through some such reasons.
Reasons for Which Employee Training is Important for Your Business
From reducing hiring costs to creating consistency within your company, an employee training program can be important for many reasons. Here are a few of them.
1. Saves Money on Hiring Costs by Preventing the Loss of Employees, which Can Be Costly
Employee attrition can be a symptom that can hint at an underlying problem in your company. Poor employee training can be one of the reasons for it. Upon losing employees in bulk, a company hires new employees to compensate for the shortage of human resources.
If it happens in your company, it can prove costly. Other than jeopardising your company's productivity, it can also put your budget in tatters. When you train your employees, they get to learn new skills. You don't need to fire them because they become irrelevant to newer job roles. Either way, it creates a win-win situation.
Above all, it gives you an undeniable benefit from the standpoint of your budget. It helps you save money by eliminating the need for hiring new employees, which can be costly.

2. Promotes Efficiency among Existing Employees
Employee training is essential for both new and existing businesses alike. It is the aspects that make your employee competitive and up-to-date.
The most significant benefit of a trained workforce is that it always maintains productivity, even as they switch job roles. If your employees have the requisite skills for different job roles, they will remain productive. As a result, you will be beneficial both in terms of higher returns on investment and client satisfaction.
3. Makes Way for Higher Production Standards
Some employees may complete their assigned tasks well before a deadline. But it would be meaningless if they fail to comply with the requisite quality standards. The efficiency of your employees comes in handy only when they meet your client's production standard-related criteria.
Nothing else enables the employees of a company to produce quality output as much as a well-thought-out training program. By implementing such a training program, you can minimise the possibility of a rework. It will also help you delight your clients and win their confidence.
4. Helps Widen the Existing Customer Base
Thus far, you may have already understood how vital employee retention is for your business firm. But as a business owner, you would also know how important it is to retain your existing customers.
After all, growing your business is not just about bringing in new customers. As much as it is about drawing the attention of potential clients, it's also about customer retention. Higher productivity and skill standards of your workforce that come from training can be helpful in this purpose.
If your existing customers stick with your company's offerings alongside the new ones, you'll be more successful. You can attain your financial goals with finesse by generating revenue from both new and existing customers. This way, you can grow your business and reach new milestones of success in the subsequent stages.

5. Paves the Path for Consistency in a Business Organization
Most organisations crave consistency by removing existing disparity between their teams for a good reason. If your company's success depends on teamwork, you would also want the same.
Training puts employees together on the same page regardless of their skill sets and goals. This is an indispensable feature for the existence of a teamwork culture within a company.
If you train your employees in new skills and job responsibilities from time to time, they will be more responsible. Being skilful, they will be able to support other team members. This will help you create consistency in your business organisation and maintain it.
Final Thoughts
From the above, it stands out that investing in an employee training program is essential for your company for many reasons. If you don't have a training program yet, consider planning for the above reasons. If you already have it, you need to tweak it to your needs to match your employee and organisational goals.