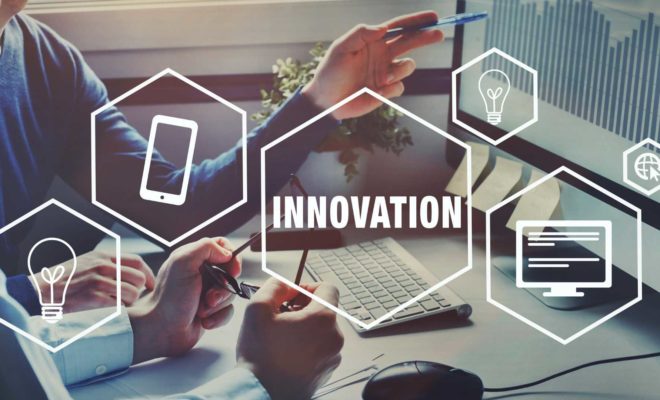 Business Ideas
Effective Solutions To Build A More Innovative Business
By
|
Innovation is one of the main drivers of growth and productivity in the business world. Any business of any size can invest in innovation, coming up with fresh ideas and solutions that no one else has tried before – and becoming more profitable in the process.
If you're worried that your own company is lagging when it comes to innovating, it's never too late to turn things around and start injecting fresh creativity and experimentation into your business. Even small changes can make a big difference over time, so don't hesitate to jump in and start assessing your current offerings to see where some exciting transformations could be made.
Need some inspiration to help you boost your business's innovation abilities? Here are some solutions and strategies that you may find useful going forward.
Effective Solutions To Build A More Innovative Business
1. Research, Research, Research
Before you and your team can start generating new ideas, you will need to do some extensive market research, as this forms the backbone of any successful research and development (R&D) program (hence the 'R' in its title).
You need to be sure that any new product or service you come up with will have a market waiting for it and that it offers something unique and superior to whatever your rivals are currently providing.
You will also need to assess production costs, and whether or not your ideas will be safe and compliant with global and national regulations.
To give your new product ideas the best chance of succeeding once they appear on the open market, you must ensure your business plan is rigorous. If it isn't, you could make some costly errors once you move on to the development process.
2. Don't Hesitate To Seek Support
There are several avenues you can explore to help you gather enough funds for your R&D. For one thing, you may be eligible for HMRC R&D tax credits. This is a form of government-sanctioned financial relief designed to encourage British businesses to pursue development projects that will improve the UK's global standing regarding innovation.
Of course, not all businesses will be eligible for these tax credits, but if you are, they could provide a welcome financial cushion for your R&D efforts. To find out whether or not your company is eligible, or simply to find out more information, you can find the answers you need with the help of Buzzacott's HMRC R&D tax credits team.
As well as R&D tax credits, you should also look into other funding options available, as your company may qualify for an R&D grant. At the very least, you could sign up for innovation networks and find valuable advice and support as you pursue your development program.
3. Create An Inspiring Environment
When it comes to the creation of a unique new product, one of the very first steps involved is brainstorming and coming up with different ideas to consider. This requires creativity and ingenuity – and, as any artist or writer will tell you, creativity can be a fragile thing, easily affected by the surrounding environment.
In other words, if your business isn't fostering a creative or innovative atmosphere, your team will struggle to stay motivated and inspired, and your company will lag behind its competitors. You will also find that you are likely to have other significant issues too, such as low levels of employee satisfaction and possibly even a poor staff retention rate.
So how do you go about nurturing creativity – and, by extension, innovation – in your workplace? Here are some top tips to help you.
Encourage collaboration between departments
When it comes to the generation of new marketing ideas, it's important to have as many heads around the table as possible. In other words, by encouraging your employees to work together, rather than each department being siphoned off to focus on its own individual tasks, you will help to create a more fertile soil for ideas generation to flourish.
By introducing more interdepartmental meetings (not to mention more relaxed, informal gatherings) into your weekly schedule, you'll be fostering the right atmosphere to boost innovation. You can also set up a casual forum on your workplace's internal communication software that allows staff members from all areas of the business to interact, get to know to one another and share ideas with one another.
This kind of inclusive, fun, and vibrant atmosphere will be much more conducive to office  creativity than a duller and more segregated workplace.
Encourage risk-taking ideas
Often, staff members tasked with ideas generation won't speak up for fear that their notions and opinions will be dismissed as stupid, risky, or downright mad. By creating this subtle atmosphere of intimidation, you're stifling innovation at its roots.
Instead, focus on fostering a workplace culture that rewards those who think outside the box. Yes, some of their ideas may not be usable – but you never know when a seemingly risky idea could prove to be the stepping stone that launches your business to greatness.
Make your office space more stimulating.
Our physical surroundings have a significant impact on our ability to focus and come up with fresh ideas. Take a good look around you at your workplace. Does the design, layout, and décor of your company building help to create a positive atmosphere, or is it drab, uninspiring, or even uncomfortable?
A wide range of physical factors, from harsh lighting and uncomfortable chairs to a lack of amenities and perhaps even a bland colour scheme, could have a draining effect on your employees' creativity. As a result, it might be worth your while to invest in sprucing up your offices and transforming them into a more comfortable, colourful, and innovation-nurturing space.
For instance, you could think about installing some more windows to let in more natural light and prevent your staff from feeling, quite literally, 'boxed in'. You can also alter the layout to create more space and flow, and think about creating some collaborative spaces where people can come together, brainstorm, talk, and swap opinions.
Sometimes, even just adding some plant life can make an impact on how a workplace feels. Indoor plants can have a range of positive mental and physical effects, from reducing impurities in the air to reducing noise pollution, boosting creativity, and lowering employee stress levels.
Finally, make sure that your office's kitchen and bathrooms are clean, well-appointed, and well-stocked, so your staff can easily refresh themselves during the workday. This will help them to feel more comfortable and satisfied in their work, which, in turn, will make them more likely to feel inspired.
Overview
Innovation is something that businesses of all shapes and sizes strive to foster. However, if your company isn't also focussing on creating the right atmosphere to promote this innovation, then you'll find it a struggle to generate new ideas.
By making some simple but effective changes and by taking advantage of any external support that you're entitled to, you can help innovation and creativity to flourish and, hopefully, propel your business to greater heights within your sector.