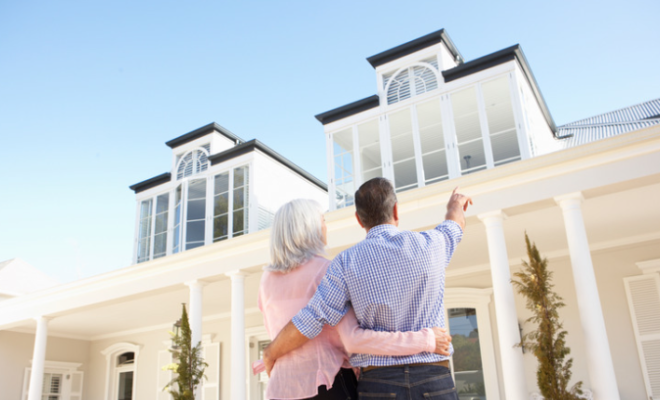 Home & Living
Creating Your Dream Home In Liverpool – A Comprehensive Guide
By
|
Whether you're a lifelong Liverpudlian or a recent resident, building your dream home in this vibrant city is thrilling. It perfectly balances personal style, practical necessities, and Liverpool's unique charm. This comprehensive guide aims to help you easily navigate the process, ensuring you create not just a house but a home that resonates with your aspirations and Liverpool's diverse character.
By understanding your needs, choosing the right location, working with the right professionals, and managing the financial planning, you'll be on your way to creating a space uniquely you. Each decision and step forward get you closer to your vision of a perfect home.
Creating Your Dream Home In Liverpool
Understand Your Needs
Understanding your needs is the first step towards realizing your dream home in Liverpool. Reflect on your lifestyle, the size of your family, your work-from-home needs, or your fondness for entertaining. Do you envision a cozy, intimate space, or are you inclined towards open, airy layouts? Do you require a garden for the children to play or space for a home office?
Perhaps you need space for a growing art collection or a kitchen big enough to cook for large family gatherings. Considering these factors will help you define the kind of home that best suits your lifestyle and accommodates your plans. The better you understand your needs, the better your home will fit your life, serving as a perfect backdrop for all your experiences.
Choose The Right Location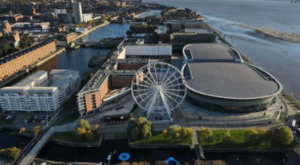 Liverpool boasts a variety of neighbourhoods, each with its unique appeal. From the historic charm of the Georgian Quarter to the waterfront allure of Albert Dock or the tranquillity of Childwall, there's something for everyone. You might prefer the city centre's vibrant lifestyle or the suburbs' peace. You could also think about local parks, walking trails, or proximity to the city's cultural hotspots.
Consider your commuting needs, proximity to good schools, amenities, and the neighbourhood's ambience when selecting the right location. Remember, your dream home isn't just about the house itself; it's also about being part of a community that complements your lifestyle and offers the right environment for your family's growth and happiness.
Engage With Professionals
Building your dream home is a complex process involving many decisions. Collaborating with professionals who can guide you through the process is wise, ensuring your vision comes to life exactly as you imagined. You can find architects in Liverpool with 24 Housing. These professionals can translate your ideas into a feasible design while respecting your budget. They can also bring innovative solutions to maximize your space and create a home that truly reflects your personality.
Additionally, engaging with a reputable local builder early in the process can help identify potential issues, saving you time and stress. Hiring an interior designer might also be worth considering if you're after a certain style or feel for your home. They can help you select the right colours, materials, and finishes to harmonize with your design vision.
Design Your Dream Home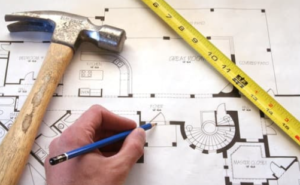 Once your needs, location, and professional team are in place, it's time to delve into the design. Reflect on your style and how it aligns with Liverpool's architectural diversity. Do you lean towards a traditional Victorian terrace, or does a contemporary building design appeal more? You may also want to incorporate elements reflecting Liverpool's rich heritage or modern, dynamic spirit.
Be sure to consider practical aspects such as energy efficiency, natural light, storage solutions, and room-to-room flow. This is the stage where your dream home starts taking shape, so allow your imagination to run free. Don't forget to consider the outdoor spaces as well, as these can significantly enhance your home's appeal and functionality. A well-designed garden or patio can serve as an extension of your living space, providing additional areas for relaxation and entertainment.
Navigate Planning Permissions
In a city as historically rich as Liverpool, it's essential to understand the planning permissions required for homebuilding. Liverpool City Council provides extensive information and support to help you through this process. The key is to plan: familiarise yourself with the regulations, ensure your design is compliant, and submit your applications on time.
While it's understandable to be eager to start, taking the time to understand and comply with all the necessary regulations will help prevent potential delays or complications. Though this can be tedious, it's crucial to making your dream home a reality. It's also worth noting that some modifications or additions may require additional permissions, so it's important to keep this in mind as you design your home.
Finance Your Dream Home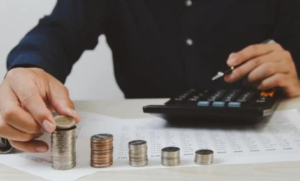 Last but not least, let's talk about financing your dream home. This includes setting a realistic budget that covers everything from purchasing land, professional fees, and construction workers' costs to interior furnishings. You should also budget for any unexpected costs that may arise during the construction process. Plan for contingencies, as the building process often involves unforeseen expenses.
Additionally, explore the various mortgage options available to you, keeping in mind that some lenders offer specific loans for self-build projects. Hiring a financial advisor could be beneficial in this stage to help you navigate the financial aspects, ensuring your dream home doesn't turn into a financial burden. Proper financial planning is as essential to your project's success as any architectural plan.
Embrace The Journey
Above all, remember that building your dream home is as much about the journey as the destination. It's an opportunity to create something that reflects your taste, lifestyle, and values. It can be challenging, with obstacles to overcome and decisions to make, but it also comes with a sense of accomplishment and joy. There's something deeply satisfying about seeing your ideas and plans transform into a tangible structure, a place that will serve as the backdrop for your life's many moments and memories.
Embark On Your Home-Building Journey
Building your dream home in Liverpool is a significant life venture, but with careful planning and the right support, it can be a rewarding experience. This guide is designed to act as a blueprint, but remember; the journey is yours to shape. Dream big, plan carefully, and soon, you'll be living in a home that's uniquely you. It's not just about the result – the process can be an exciting journey of self-discovery and creativity.
Here's to building not just a house in Liverpool but a place you're proud to call home. As you embark on this journey, embrace every step, enjoy the process, and remember to celebrate the milestones along the way.