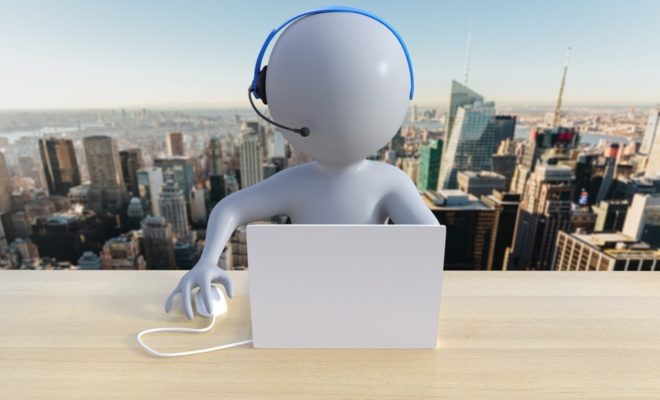 Business Tips
How to Increase First Call Resolution and Keep Customers Happy?
By
|
In the battle against low-quality customer service, the contact centre is the first line of support. When a call comes in, the service staff is on the clock, expected to respond to the customer's request or inquiry in a timely, informative, and problem-solving manner on the first attempt. This feat is always better imagined than accomplished.
If you know which metrics to track, you can make the call centre more competitive and responsive while also improving the customer experience. A means to achieve this is by knowing how to increase first call resolution.
What is First Call Resolution?
The number of cases solved by your service agents during their first meeting with clients, out of the total number of requests they get, is often referred to as FCR. In other words, the team's ability to produce the correct response in a single shot is evaluated.

You can see why increasing first call resolution is critical. A high FCR not only demonstrates that the staff offers excellent support but it also demonstrates that your clients are getting the responses they need quickly, increasing their overall satisfaction.
What is the First Call Resolution Industry Standard?
It isn't easy to provide a definitive response since FCR rates differ between businesses and support personnel. It also depends on how many customers you have, how much money you invest in customer service training, and how complicated the product is.
According to Metricnet's study, the industry benchmark for first call resolution is around 74%. Of course, the type of claimant, the requested form, the industry, and other considerations all play a role. FCR rates of more than 90% are considered good, while FCR rates of less than 40% are considered low.
How to Improve First Call Resolution?
Here are some first call resolution tips for companies committed to improving their service.
Empower customers
Allow customers to get the solutions they seek by offering access to the solutions they need. Ask them if they'd like to learn how to search your help centre for details after your conversation. They are always unaware that you have an information base and are relieved to find that they can browse through it without having to contact customer service for assistance.
Another perfect way to inspire the customers is to spell out each step of the solution you're offering to provide them with simple guidance.

Minimal Effort from Customer
Contacting customer service should be simple and straightforward. Consider yourself in your customers' shoes, and visualize trying to leap through hoops to get help. You're still irritated and ready to throw a tantrum by the time you meet someone who can really support you. You don't want the customers to feel that way.
The lower the FCR, the more effort they would expend to reach you. What is the reason for this? It is because instead of engaging in a straightforward discussion about their issue, the primary focus has shifted to voicing dissatisfaction with your assistance. The time you should have spent resolving the issue or addressing questions will go to de-escalating the situation. Your customer will most likely need to contact you again at this stage to further share their complaints.
So, what are your options? First and foremost, make sure you can be seen in the areas that the consumer expects you to be. Today, providing customer support on social media platforms is almost compulsory. On your website and help centre, you can also have a link to your contact details.
Be Precise
Keep in mind that nothing can be left open to debate when delivering responses to the customers. Customers will contact you again if you give them unclear orders or give them incorrect answers. When giving the consumers the responses they need, be accurate. Nothing is more frustrating than getting off the phone with customer care just to find you're far more perplexed than before.

However, avoid inundating the users with too much detail. Between being informative and being too lengthy, there's a thin line to walk. If you delve too deeply into a problem, your customer will become overwhelmed and need additional assistance.
Improve Your Support System
One good way of improving resolutions to first calls is by adjusting the layout of your service system to help meet your customers' needs if you have a clear understanding of why customers call, what causes a drop in FCR, have the right resources and technologies in place.
It would be best to assign various levels of assistance to different issues and then update the skills-based routing algorithms accordingly. You should hire frontline agents who excel at resolving simple issues. Support engineers should handle functional problems. All sales calls, for example, will be answered by sales professionals.