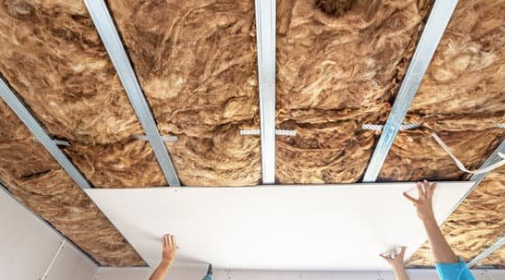 Business
What is Fire Rated Plasterboard? – All You Need To Know
By
|
Finding suitable plasterboard is crucial for the safety and design of a building. More so, if you want to leverage certain qualities of the walls/ceilings like repelling moisture, enhanced fire protection, and enhanced acoustic performance, etc. In this article, we will discuss what plasterboards are and the characteristics and uses of fire rated plasterboard.
What is a Plasterboard?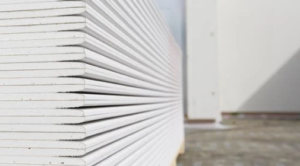 Plasterboard is popularly known as drywall, gypsum board, and gyprock and is a commonly used building material that tends to be sandwiched between a facer and backer. Plasterboard is used in making interior walls and ceilings. It is made from a gypsum core or calcium sulfate dihydrate, which is covered on both sides by heavy paper. The main use of drywall is to build ceilings/partition wall linings in buildings. The plasterboard provides a smooth finish, is lightweight, and is easy to install. You can create plasterboard sheets that are water-resistant and soundproof by making variations to plaster recipes or sandwiching material. Plasterboard can be used to meet building regulations for fire, moisture, acoustic and thermal performance. Various advantages of plasterboard are:
Smooth finish
Easy to repair
Versatile
Recyclable
Affordable
Characteristics of Fire Rated Plasterboard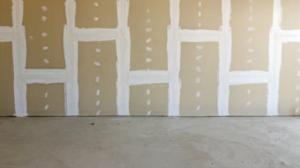 Fire-resistant plasterboards effectively and efficiently enhance the fire protection level. All fire-rated plasterboards are fire resistant and manufactured in a range of thicknesses and core formulations. Type C or Type X core formulations are used to manufacture Fire-rated Plasterboards. These are designed for use in the construction of floor/ceiling or wall systems to minimize flame spread and smoke generation. Gypsum plasterboards are made with glass fiber and additional additives and pink paper lining for easy recognition. The characteristics of fire-rated plasterboard are:
Non-combustible
Easy to install
Enhanced acoustic performance
Minimum fire resistance time of half an hour to up to four hours
Enhanced fire emergency protection
Using Fireproof Plasterboard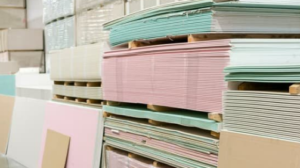 Fireproof plasterboards can be used for walls, partitions, and ceilings. Fire-resistant plasterboards with low thermal conductivity, non-combustible properties, and enhanced fire protection are suitable for any building type and many of the building contractors will suggest fireproof plasterboard. In addition, the fireproof properties of the plasterboard allow its usage in places where more stringent fire performance is needed, like domestic and commercial separating walls, garages, corridors, and steel encasement.
Conclusion
Different types of plasterboards are available, and ones with fireproof qualities are more suitable for building walls and ceilings. Plasterboards are versatile, easy to clean, durable, and lightweight. In addition, it has a smooth finish and is very affordable.