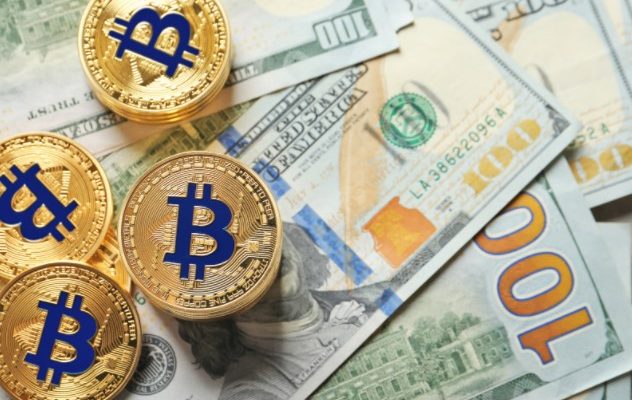 Trading strategies
How to buy Bitcoin in UK? – Complete Guide
By
|
As Elon Musk said, "Paper money is going away."
And what is taking its place is cryptocurrency.
Bitcoin is the first cryptocurrency, and the hype and buzz around it don't seem to die down. If you also want to be a part of the Bitcoin brigade, now is the best time to make a move.
With the introduction of more and more cryptocurrencies, it has been time and again proved that Bitcoin is not just the first, but easily the best crypto asset too.
Why Invest in Bitcoin?
There are two reasons why people invest in Bitcoin.
The first and the more obvious of the two reasons is the urge to make more money. Being a speculative asset that has a fixed cap supply, you can easily earn huge profits using Bitcoin. After all, it is the money of the Internet or the future currency of the world.
The second lesser-known reason that people are willing to keep investing in Bitcoin is due to its sound monetary properties.
Bitcoin has a limited supply, it cannot be copied and it is an entirely decentralized currency making it sure that no centralizer actor can impose restrictions on its transactions.
Bitcoin single-handedly defeats a vast majority of currency issues we face today.
No matter what your reason for buying Bitcoin is, the process remains the same.
Before we walk you through the guide, it is essential to clear the air around the legal status of Bitcoin in the UK.

Is Bitcoin Legal?
Bitcoin is completely legal in the UK.
And it is also subject to capital gains tax.
Though buying is completely tax-free, it is likely that selling Bitcoin will become taxable in the future. The government is taking steps in this direction.
It is not like Bitcoin is not being used for 'dark' market activities in the UK. But, then again, even fiduciary money is used for that.
So, if you want to buy Bitcoin, you can join the 3% of Brits who have already done that.
Also, you would be adding to the number of 79% of that 3% of cryptocurrency owners who invested in Bitcoin.
How to buy Bitcoin?
Buying Bitcoins in the UK is a simple 2 part process, as shown below:
1.   Pick a Wallet
Before you actually buy Bitcoin, you need to have a wallet where you can store your purchase.
Also, it is a self-sovereignty, and therefore, you cannot depend on third parties to store it for you. When you own your wallet, it is only then that you actually own your 'keys' to the Bitcoin.
There are many Bitcoin wallet options available in the market. Some of them are mentioned here:
Paper wallets are best suited for offline trading. It is usually a document containing your public and private key. It is generally printed as a QR code, but you also have an option to get a tamper-resistant holographic label.
Software wallets can be downloaded on your computer and phone, and it is mostly free to use. It is the recommended option if you are just starting up and do not want to own huge sums.
Hardware wallets are physical devices that can be connected to your PC/phone to buy, sell, or transfer Bitcoin. It is a more secure wallet but comes at a cost. If you are looking to invest in huge sums, it becomes the better pick.
You can also store your Bitcoins on the web. But, that means you would not own your keys and thus, even your Bitcoin and that's why it isn't a recommended option.

2.Buying Bitcoins
There are three primary ways in which you can buy Bitcoins in the UK.
With some software wallets, other than storing Bitcoins, you can also buy and sell them. It is within the wallet transaction and thus, a great option to do your Bitcoin transactions at the same place. The Official App for the Bitcoin Era Trading System will help you explore more about Bitcoins.
Just like the regular exchange Bitcoin exchanges are the places (online places) where the buying, selling, and trading of Bitcoin takes place.
As some wallets let you transact with Bitcoins, some exchanges also offer storage options. Though, it is highly risky and not at all recommended.
There are a lot of Bitcoin exchanges and the choice can become baffling. Here are the factors that should affect your decision:
The reputation of the wallet

– Check since how long has the exchange been functional. The farther it dates back, the better (in most cases).
Easy of use

– Ascertain how easy or otherwise, it is to buy Bitcoins through the exchange (especially using the GBP)
Payment methods available

-There can be many payment options available at different exchanges. Pick the exchange that offers the most suitable payment options for you. Most exchanges accept bank transfers and debit/credit cards. Some wallets also have a PayPal option.
Selling and Buying GBP
-Buying bitcoin shouldn't be your only concern. Analyze the selling options at the exchange too. Find out how easy or hard it is to convert your Bitcoins to GBP through the exchange.
Documentation Required
– You can buy Bitcoins with or without verification. Mostly investing in small amounts doesn't require many legal formalities, and can be done anonymously too (Not recommended though). For larger transactions, you would need more documentation and verification.
Fees
– Check what are the transactional charges on buying and selling transactions
Some of the popular options include Vimba, Bittylicious, Crypto.com, Coinbase, Coinmama, Kraken, CoinJar, CEX.io, etc.
Paxful P2P Cryptocurrency Marketplace, KuCoin Cryptocurrency Exchange, and Paybis Cryptocurrency Exchange let you purchase Cryptoassets without verification.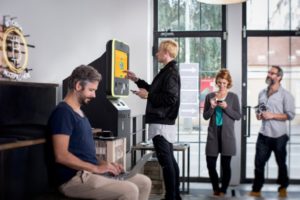 There are 283 Bitcoins ATMs in the UK and the number is fast growing. These ATMs located in London, Southampton, Glasgow, Birmingham and other locations are a fast, secure and private way of buying Bitcoins with cash.
You can find the nearest Bitcoin ATM using Coin ATM Radar.
Making the Final Call
No matter what wallet you use, you use an exchange or an ATM, and what payment methods you pick, you should buy Bitcoin.
As Stephen Colbert said, " It is Gold for Nerds." And gold, for whoever it is, shouldn't be ignored.