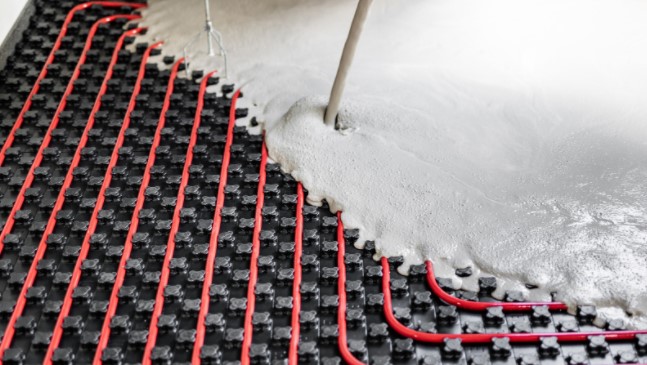 Home & Living
Liquid Screed Vs Concrete Screed
By
|
If you've recently bought a property in Gloucestershire and are keen to put your stamp on it, for example with a new kitchen or bathroom, keep reading. Alternatively, you may have been in your home for some time and have worked hard to save up to extend your kitchen.
If either of these two scenarios hit the mark with you, it's essential when writing your "to do" list for your project that you don't forget the floor. And when we're talking about the floor, we're talking about replacing your existing floor with a floor that's in keeping with your new look room and a floor that's level.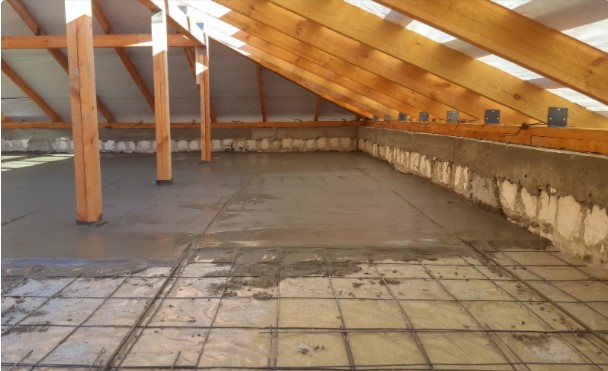 A simple and relatively cost-effective way to do this is by leveling your floor space with screed. This allows you or your building contractor to lay a long-lasting floor that will add value to your home.
There are different types of screed out there. Two popular choices are liquid screed and concrete screed.  So what's the difference between a liquid and concrete screed in Gloucestershire – or elsewhere in the UK for that matter?
Let's have a look
Concrete Screed
This is the most traditional type of screed there is, and it is still widely used in home improvement projects.
Put simply; a concrete screed is a thin layer of concrete. Forget about images of thick concrete used for foundations. We're talking about a coating applied on top of an existing concrete floor with the express aim of levelling it out. It may look level to the naked eye, but without a screed finish, you may find an uneven surface that you can't change further down the line once the floor has been laid.
A concrete screed consists of a mix of cement, aggregate and sand and is often thought of as a cost-effective solution to floor levelling.
The downside is that it can take a long time to dry – sometimes up to a week, depending on the surface area that's been covered. An essential component of using concrete screed is to ensure that it doesn't crack when drying, so your contractor will need to maintain certain levels of moisture during the drying process. Sometimes, a polythene sheet is placed over the top of the newly laid screed to control the evaporation of water in the concrete and ensure that the concrete retains its strength.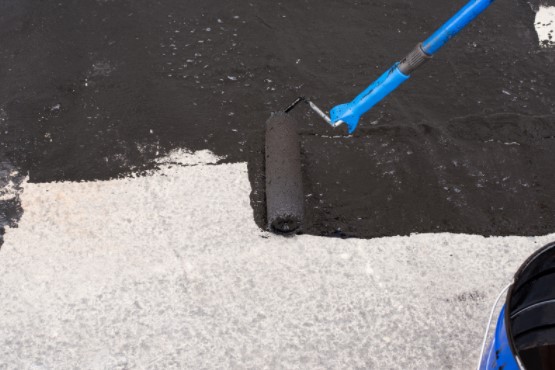 If you're in a hurry, concrete screed may not be for you, but if you're looking for a cost-effective solution, remember to build in extra drying time to your building project.
A concrete screed can be used internally, but also externally on paths, conservatory floors, paving, and so on.
Liquid Screed
Liquid screed has the same purpose as cement screed and is a more modern alternative to more traditional methods. Liquid screed is often thinner in consistency than cement screed and is often used to level a floor after underfloor heating has been laid.
It is made of the same components as concrete screed, but it also uses a binding agent called calcium sulfate. Once you add water to your mix, it sets off a reaction creating gypsum, which in turn results in a very durable floor. Another term to describe liquid screed is anhydrite screed.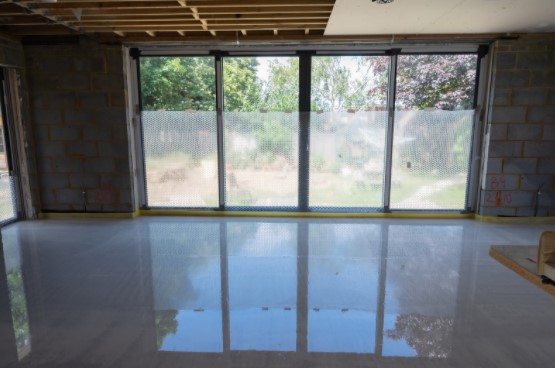 It's easier to lay than concrete screed because when it's applied to the floor, the liquid just flows naturally to cover the entire surface area, covering the floor all on its own. There's no need to resurface or level after it's been applied. It's a straightforward process if you use the right liquid screen company in Gloucestershire.
One of the differences between liquid screed and concrete screed is that it takes a lot less time to dry. The typical drying time is around 24-48 hours, after which time you can walk on the surface and lay your chosen floor.
Liquid screed is also thinner than its concrete counterpart, so if you use it when laying underfloor heating, it allows the heat to rise through the floor more easily.
Unlike concrete screed, liquid screed is only used internally.
Before We Go
At UK Screeds Ltd, we are experts at laying liquid screed floors in Gloucestershire and elsewhere in the UK. For more information, call us on 0800 197 8802 or email [email protected].