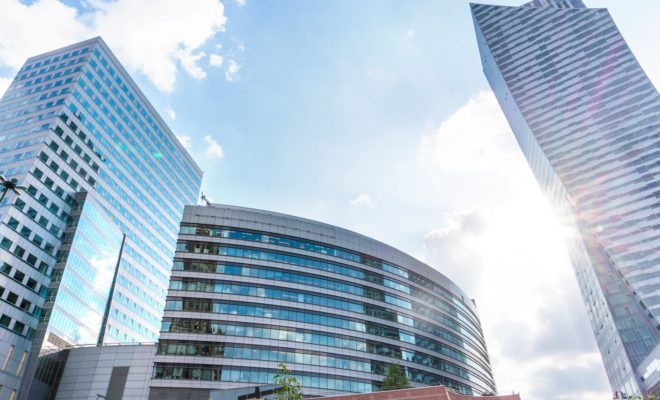 Home & Living
The Advantages of Composites Over Metals for Structural Applications
By
|
Choosing the right materials is crucial for a successful construction project. There are many kinds of materials you can choose, such as stone, wood, metals, and plastic, for various applications. Two of the most common construction materials are composites and metals. But the question is, why use it over metals for structural use?
Here are some of the best reasons and advantages of using composites.
1. Versatility and Flexibility
One of the many advantages of composites is its versatility. It has much more applications than that of metal materials. Many use it for landscaping, furniture making, furnishings, and siding. Wood-plastic materials, in general, are easier to mould and form into different shapes and sizes than most metals, making it useful not only in construction. The use of decking joists helps to make sure it does not have a direct contact with the ground, one of the reasons why composite decking does not rot. Many are starting to use wood-alternatives, even in industries like automotive and general consumer products.

2. Resistance to Weather and Corrosion 
Composites are weather-proof, making it strong against elements that may corrode it. Unlike most structural metals, it's resistant to moisture and rust. They are better suited for applications in which exposure to the weather is unavoidable. For this reason, many prefer to use composite decking, fencing, and siding than using metals. However, there are rust-free metals, such as stainless steel and aluminum, but composites can perform as well as these metals.
3. Excellent Weight-to-Strength Ratio
No one will doubt that metals are exceptionally strong construction materials. However, they are significantly heavier. Composites, on the other hand, are lighter than most structural metals, while having a comparable level of strength as metal. Depending on the design and quality, they can be lighter than steel by as much as 70%. Using lightweight materials is essential, especially in the construction industry. Not only does it make things easier to transport, install, and build, but it also reduces the load, which contributes to overall structural integrity. In applications such as automotive and aeronautics, using lightweight materials also can provide better efficiency.

4. Durable and Long-lasting 
Composites are extremely durable materials. Aside from being very resistant to weathering, they also have high resistance to impacts. Structures, such as decks, fences, railings, and furniture, made from composite materials are also long-lasting. For instance, composite decking can last for at least 20 years, while some companies even promise as much as 50 years. On the other hand, other traditional decks will only last 5 to 15 years. Depending on your supplier, they can also give you extended warranty coverage.
In addition to the numerous advantages composites offer over metals, incorporating sound barrier fencing materials can provide a holistic solution for noise reduction. If you're interested in exploring options to order sound barrier fencing materials, Quality Cedar Products offers a range of high-quality products that may suit your needs.
5. Low Cost 
Structural metals can be expensive. While some are recyclable, most metals are non-renewable. On the other hand, many manufacturers use recycled materials, such as sawdust, wood chips, and recyclable plastics, making them significantly cheaper than most structural metals. They can also be recycled to produce entirely new ones. For general purpose applications, such as building frames, you may find it more cost-efficient to use composites instead.

6. Thermal Insulation 
Metals are thermal conductors, highly susceptible to changes in temperature. On the other hand, composites are excellent insulators, meaning that they won't get cold or hot as fast as metals. Because of this, they are better suited for applications that require thermal regulation, such as building weather-proof windows, doors, panels, and cladding. Some even use it as an alternative to wood-shingles. It's also the reason why they are the preferred material for flooring and decking.
7. Non-Conductive to Electricity 
By design, metals are very conductive to electricity, making them unfit to use with sensitive electrical equipment and structures. On the other hand, composites lack any conductivity. They don't interfere or respond to any electrical fields and resist the flow of electricity. For this reason, they are better suited for specialized applications where electrical insulation is necessary, such as bases for electrical boards, poles, and circuits.
8. Better Appearance 
One of the most notable advantages of composites is its aesthetics. Unlike other synthetics, it looks more natural and wood-like, making it useful for designing and furnishing. You can also choose from various designs and colours, making it a versatile material for any construction project. Not to say that metals look unattractive, but it's not as versatile as composites for aesthetic purposes.

9. Low-Maintenance
Some metals are resistant to rust and corrosion, but they often require planned regular maintenance, along with high upkeep costs. Failing to do maintenance checks and repairs will eventually cost you more money. On the other hand, composites are easy to maintain, requiring almost no upkeep cost. For applications such as decking, fencing, flooring, and siding, all you will need is to wash it with soapy water. You won't need to use chemicals, such as stains, seals, and paint to maintain it.
In recent years, more builders and designers are choosing composites instead of metals in various applications, not only in the construction industry. It has excellent strength, durability, and resistance to weather, moisture and rust. Compared to metals, it's also lighter, cheaper, and has more versatility.