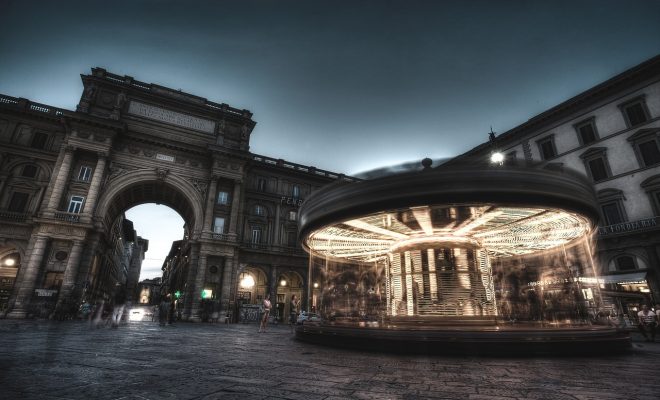 Business Tips
Lit-Up Your Corporate Events by Hiring Funfair Rides
By
|
Funfair rides are enjoyable events of fun that are held in parks or a field. The rides are of various types and aim to present a different type of fun satisfaction to the player or rider where you can win a prize for winning or participation. You might be having an event or a party that will have a huge out coming and wonders how you might keep all the guests entertained. Well, Eddy Leisure got you! The company offers various rides and games to your liking and depending on the crowd; you can choose suitable rides and games. Eddy Leisure has all types of funfair rides that can be accommodated by both kids and adults.
Every now and then companies hold corporate events to bring together families and employees. With such events, you do realize that there are different types of crowds to deal with. In order to make the whole event worthwhile, just call Eddy Leisure and book for various funfair rides and games that will keep your crowd entertained and happy. Eddy Leisure offers different funfair rides as stated below;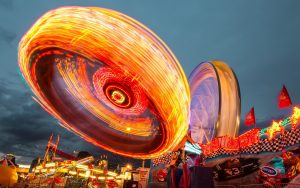 Ø  Carousel Ride – the carousel ride is somewhat the same as a merry go round. It is shaped like a circle and has objects like animals, trains and automobiles. It can be ridden by people of different ages and size without worry. It is a simple funfair ride that can definitely be accommodated in corporate events.
Ø  The Ferris wheel – well, this is not a ride for the faint-hearted but it sure is fun and exciting. The ride is shaped like a wheel and rotates clockwise but remains upright. The ride has an age and size restriction but it is definitely a recommended ride for any type of event.
Ø  Traditional dodgems – these are rides that are fully built with dodgem rides, therefore, have to be put together piece by piece. They are fun and exciting as well plus very affordable. Any person can have fun in the dodgems ride.
Ø  Waltzer ride – this ride is one of the rides you cannot miss in British and Irish traditions. It is a flat fairground ride that is very smooth and fun to ride. It spins and rotates freely around a central point like a carousel. It can be ridden by people of different ages and provides the same fun and excitement as any other ride.
Ø  Sizzler ride – known by names like the Twist ride or Twister in the UK and the Cha Cha in Australia, sizzler ride is a traditional amusement ride that suspends riders in cars that are spinning along two different axes. This merry mixer is a ride that has existed from time to time. It is affordable and easy to install. It is quite safe and can be enjoyed by all ages.
Ø  Jump N Smile ride is a fairground ride that has chair cars attached to it. It rotates in the air at pseudo-random intervals allowing it to jump in the air. It is a fun-filled ride that you would definitely love at a corporate event.
Ø  Crazy Bull ride – just as the name suggests the ride is on a bull. A wooden made automotive bull transverse gently on a horizontal axis and creates a movement of up and down. The ride gets intense as you keep on surviving on the bull's back. It is a fun ride but very dangerous at the same time. You should be able to have the guts and strength to get on such a ride.
Ø  Flying Chairs ride – this is also known as the carousel ride or the flying swinger. The chairs are lifted up in the air and it rotates clockwise. This ride is not for the faint-hearted. It is so much fun and can be enjoyed by people of all ages.
These are among the few rides that you can hire for corporate events at Eddy Leisure. There are lots more funfair rides you can choose from. All these rides are safe and are handled by a well-trained engineer. We search and authorize people before they get on the ride as a safety precaution.
Why You Should Hire Eddy Leisure Funfair Rides for Your Corporate Events
ü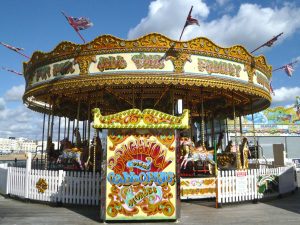 Affordability – Eddy Leisure all rides are available and depend with space, you are dealing with. The contact center lines are always on and the rides are always available and will be set up well and on time as you wish. All you have to do is call the company, give them the venue, time and date of the event and they will take it from there.
ü  Locations – Eddy Leisure is located all over the UK. Does not matter where your event is but as long as it is the UK we got you covered in the best way possible.
ü  All type of events – whatever Eddy Leisure has on its website, be sure it is available for hire when need be. We cover all types of events even weddings and we seek to give entertainment where we are needed.
ü  Professionalism – all staff at Eddy Leisure are qualified to handle all types of rides. We train our staff and make sure they are able to provide our clients with the satisfaction they need. We make your money worthwhile and the entire penny you spend changes to good memories and happiness.
ü  Experience – eddy leisure has been in the funfair industry for the last 3 generations and therefore has mastered the art of the game. They have been in the entertainment industry for the longest time and do understand what the client needs. Improvement has been made throughout the years and them spreading throughout the UK simply means they offer nothing but the best to their clients. This family-based business seeks to provide entertainment to all types of people and in any type of event.
Conclusion
Eddy Leisure is one of the best funfair hire dealing companies in the UK, which also offers bungee trampoline hire. Visit their website and see what rides they have to offer. Be rest assured your corporate event will be the best if you hire Eddy Leisure.