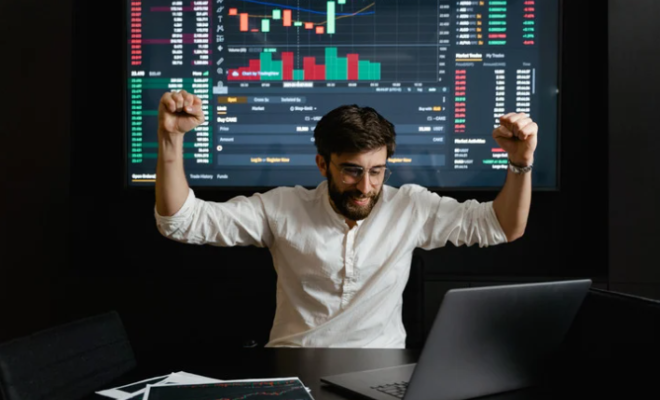 Finance
TradingView Profit Maximization – A Complete Investor Guide
By
|
TradingView is a well-known web-based charting platform that provides investors with access to a trading community, real-time market data, and charting tools. Users may also monitor their own investments using TradingView. It is a powerful and all-encompassing tool for conducting financial market research and making well-informed investing decisions.
This article will provide a full tour of how to use TradingView to boost your revenue. In this session, we will go through the many features and tools offered by TradingView, and how those features and tools may be leveraged to get an edge in the financial markets. This blog will help you make the most of TradingView's capabilities, whether you are a novice investor or a seasoned trader.
Capabilities and features of TradingView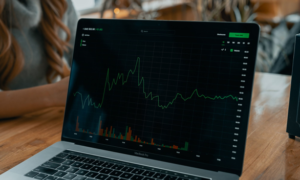 TradingView is a popular choice among investors since it offers a large selection of essential features and instruments. These are the characteristics: Tradingview gathers and distributes real-time market data from over a hundred different exchanges and trading platforms. This includes data on stock markets, currency markets, futures markets, and cryptocurrency markets.
Charting tools: TradingView gives customers access to a full set of charting tools, allowing them to view and analyse market data. These items contain a broad range of technical indicators, chart layouts, and drawing tools.
Traders' Cooperative TradingView is home to a huge and active trading community ready to debate and share trading ideas, tactics, and analysis. The people in our community have a lot of knowledge and ideas to be used when making investment decisions.
Customers of TradingView can change their charts and indicators to make their trading experience more personal. This makes for a more personalised trading environment.
TradingView is used to do technical analysis
TradingView's most prevalent use is for doing technical analysis. Technical analysis employs chart patterns, indicators, and a variety of other analytical techniques to identify recurrent patterns and trends in market data. Some of the tools provided on TradingView that may be used for technical analysis are as follows:
Moving averages, MACD, RSI, and Bollinger Bands are just a handful of the numerous technical indicators available on TradingView. Trends, momentum, and support and resistance levels may all be determined using these indicators.
TradingView users may identify and track a variety of chart patterns, including triangles, head and shoulders, and flags. The detection of these patterns may be used to identify potential trading opportunities.
Drawing tools: TradingView features a variety of drawing tools for marking up charts and identifying significant levels, such as trend lines, support and resistance levels, and Fibonacci retracements. These tools are accessible through the "Drawing" tab.
Customers of TradingView may set up alerts for certain price levels and indicator levels. If a given condition is met, users may be notified through these alerts, giving them a chance to take relevant action.
TradingView is used for investment research and fundamental analysis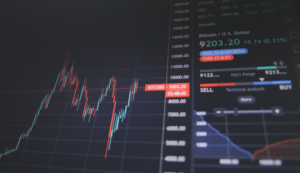 TradingView may be used for both technical and fundamental analysis in addition to its other functions. The fundamental analysis comprises doing research on financial statements, press releases, and other sorts of information to estimate the value of a company or asset. Fundamental analysis can be done with several TradingView tools, such as the ones below:
TradingView provides customers with access to a wide range of financial data, including balance sheets, income statements, and cash flow statements. This data might be used to determine a company's overall financial literacy.
TradingView provides real-time news feeds from a variety of sources, including Bloomberg, Reuters, and CNBC. By utilising these news feeds, you may stay up to date on what's going on in the market and at your company.
Economic calendars: TradingView provides economic calendars that keep track of significant economic events such as interest rate changes and GDP data releases. These calendars may be used to help guide investing decisions.
Earnings calendars are accessible on TradingView and track earnings releases from numerous companies. These calendars might be used to track certain enterprises' progress.
Making use of TradingView for social trading
Investors may now copy the transactions of other traders thanks to a relatively new phenomenon known as "social trading." TradingView is a social trading tool that allows users to emulate other traders' deals as well as follow other traders' trades. This site is known as the TradingView Social Network.
When users sign up for an account on the TradingView social network, they may engage with other traders, follow their transactions, and discuss their own trading ideas and strategies. Users may watch other traders' transactions in real-time and, if desired, mimic those transactions.
Members of the TradingView Social Network may follow other traders and examine their trading history as well as their performance, in addition to being able to repeat transactions. This enables the identification of successful traders whose strategies may subsequently be investigated.
Using TradingView to test past performance
Backtesting is the process of comparing a trading strategy's current performance to its predicted outcomes based on historical data. Backtesting is another term for "historical testing." Backtesting is a TradingView feature that allows users to analyse the success of their trading strategy by reviewing historical data.
With TradingView's backtesting capability, users may choose a trading strategy and test it against historical data relevant to a certain asset. Users may alter the parameters of their plan to see how it would have performed in a number of scenarios.
Backtesting may be an extremely useful strategy for studying trading strategies and discovering weaknesses in such systems. It can also be used to improve methods and figure out which parameters work best for a certain asset.
For paper trading, TradingView is utilised
Paper trading is the practice of putting a trading technique to the test by using a simulated trading account as a testing ground. TradingView has a "paper trading" feature that lets people practise trading without risking their real money.
The paper trading feature provided on TradingView allows users to practise trading in a risk-free environment. Users may put their own strategies to the test and discover how they would have performed in real-world scenarios, all without risking their own money.
Paper trading is a method that novice traders who are just getting started in the market may find useful. It may also be used to test new strategies and ideas without risking real money.
TradingView cryptocurrency trading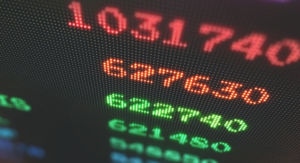 TradingView is the major trading platform for many bitcoin traders. It provides real-time information and charting features for various cryptocurrencies, including Bitcoin, Ethereum, and Litecoin.
TradingView and the charting tools provided on the site provide a collection of technical indicators that may be utilised for cryptocurrency trading. The price of cryptocurrencies can be looked at with these indicators, which can be used to find trends and patterns.
Moreover, cryptocurrency traders may utilise TradingView's social trading platform. Users of this site may not only follow and repeat the trades of other cryptocurrency traders, but they can also share their own trading ideas and strategies with the community.
Conclusion
TradingView is a platform allowing users to research different financial markets in-depth and make informed investing decisions. This platform offers real-time data, charting tools, and access to a community of other traders.
In this article, we covered the TradingView features and tools and how those features and tools may be leveraged to gain a competitive edge in the financial markets. This will help you make the most of TradingView's capabilities, whether you are a novice investor or a seasoned trader.
Always keep in mind that investing entails some level of risk, and it is important to have a thorough understanding of the risks connected with trading. Despite this, TradingView is a valuable tool that may assist investors in keeping up with the newest information and making decisions in the financial markets based on that knowledge.