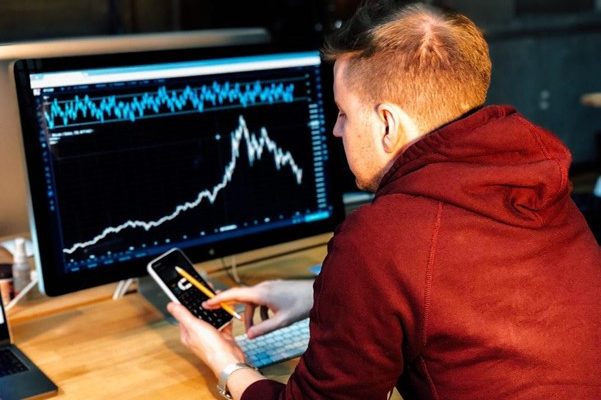 Finance
4 Effective Steps for Beginners to Invest in Stocks with Little Money
By
|
Investing in stocks is now one of the most popular ways of making a profit quickly.
However, you must know the stock's current and future value. The whole concept might be confusing or overwhelming if you are a beginner at investing in stocks.
That's why you should be very patient when investing in stocks to survive when the market crashes. The profit won't be instant – it requires some time before the company you invested in grows. You don't need much money to invest in the stock market, though – you can invest whatever amount you have.
If your goal is to learn all you can about investing in stocks with little money, and if you are a beginner, here are a few general rules you will need to follow.
1. Two Types of Approaches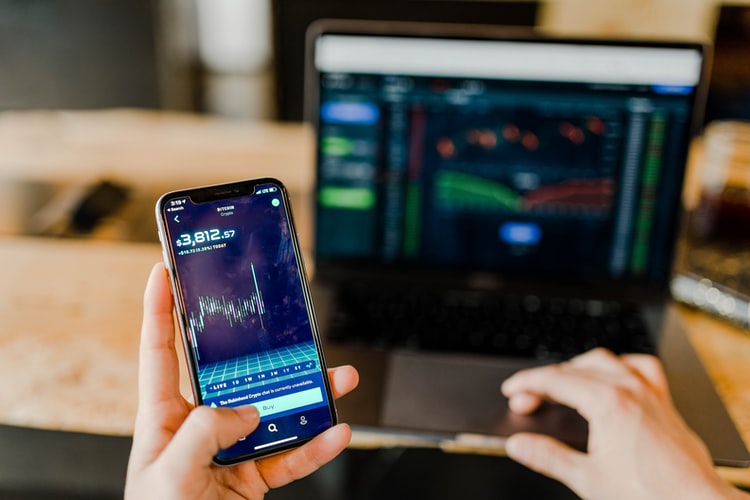 There are essentially two main approaches to investing that you can choose between. Whether or not you like to be independent, you should set your goal and determine which approach fits your lifestyle best.
Passive approach
A passive approach means you will have little to no obligations when tracking the market and selling your stock at the right time because someone else will do that for you. This approach is more common in the investment world and will probably earn you a profit.
The passive approach includes being advised by an investment bank – these banks specialize in the stock market. For example, an investment bank will buy stocks for you, keep track of it, and sell it at the right time – you just need to pay a percentage to the bank and earn a profit.
To learn more about investing with an investment bank, check out this link https://www.rmib.com/cs/.
Individual approach
The individual approach to investing in stocks is the most time-consuming one because you will have to do a lot of research and track the stock market all the time – if you have time on your hands, you can turn to this approach as a beginner. However, this approach may be the most difficult one for beginners as you need to know about best investment and trading apps and the best stocks.
Stocks are complicated, and there are many things you need to learn related to investing. If you like to be independent and want to do everything by yourself, you can always try an individual approach.
2. Determine the amount you will invest
Before starting your investing journey, you should create a budget for investing. Make sure that this budget isn't affecting your everyday life. Most often, people invest some amount of money they have been saving over time.
You need to be aware that the money you invest won't come back instantly, so you need to think about your future self and what to consider before making an investment. Additionally, you should make room for investing in multiple stocks. You will save yourself from failure from the beginning.
Sometimes, the stock market drops, and you shouldn't be alarmed by this fact. You just need to be patient because the value of stocks will most certainly rise at some point.
If you don't have much money to invest in stocks, you should work with what you have. A profit will come your way in the future.
3. Open a brokerage account
Opening a brokerage account is the first thing you should do when you start your investing journey. These accounts will give you an insight into your assets and the stock market in general. By using these accounts, you will be able to sell and buy stocks.
Before opening an account, you need to set a goal for your future. Do you want your assets to be available to you at any moment, or do you want to access them in the future? There are two types of investment accounts:
Standard account – these accounts are like any other. You can access your profits quickly and spend them whenever you like.
Individual retirement account – you can access these accounts later in life. Basically, your investments are directed towards your retirement plan.
Both of these accounts offer the possibility of accessing the market at any time. However, the main difference is when you can access your profits.
4. Choose your stocks
Once you are all set up in the means of finances and accounts, you can start choosing which stocks you want to focus on. You shouldn't just invest in any stock you find; you need to consider a couple of things before actually buying a stock.
Firstly, you should invest in more than one company. By having a variety of stocks in hand, you will save your assets and earn a profit. If you invest everything in one stock, there is a chance that you won't succeed on your investment journey.
Secondly, you shouldn't invest in stocks and companies whose work is unfamiliar to you. If you find an interesting stock you want to invest in, you should research its workflow before putting the money into it. Sometimes, buying a particular stock may seem like a bargain, but you won't earn a profit. That's why it is essential to do your research beforehand.
Lastly, you shouldn't give up if you come across failure. Stocks are a great way to build your finances but investing requires time and patience. Keep track of the market and don't give up. You should also save some of the money you plan to invest just in case something more interesting pops up.
In conclusion
Investing in stocks can be a bit overwhelming if you are a beginner. However, there are many sources you can learn from online. We have created a list of steps to take before investing in stocks, even if you have little money.
Make sure that you start slow and be patient on your journey. Even the most successful brokers have failed at some point, but what makes them so great is that they weren't willing to give up. There is a lot of potential in investing in stocks, so if you want to build a better future for yourself, you should start investing now.