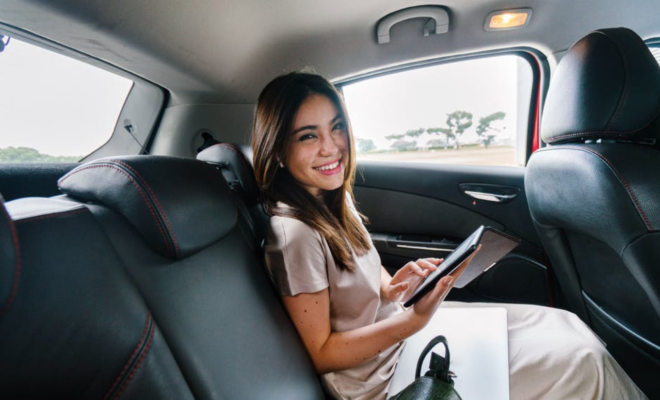 Business
6 Accounting Mistakes That Can Hurt Your Business
By
|
Many entrepreneurs, particularly those who are just starting out, do most of their accounting in-house. This isn't always easy since so much information has to be diligently tracked and recorded, from profits to expenditures to taxes. It can all get overwhelming unless you're careful about understanding and avoiding the top mistakes that some accountants and bookkeepers usually make that have the potential to negatively affect your business.
Of all the departments in your business, the accounting department is among the most sensitive ones. As such, you'll need to be vigilant in how you run or oversee it. Here are some things you'll need to avoid:
Not Organising Your Records Well
Your organization skills need to be exceptional. Every receipt or transaction has to be properly documented for future reference. This doesn't mean you should simply resort to shoebox accounting, which won't do you any good if you don't organize and review whatever you collect. Any wrongly documented record will likely come back to haunt you come tax season.
To stay ahead of this potential disaster as well as be able to measure your business' growth and progress inaccurate terms, make sure everything is well kept and easily accessible.

No Accounting Schedule
As a company owner, you undoubtedly have a lot on your plate, and accounting can quickly fall to the bottom of your almost never-ending to-do list.
That's why it's critical to establish an accounting plan in order to monitor your recent income and expenditures. If daily updates are not feasible, set aside time each week for accounting tasks.
Doing All Operations In-House
You shouldn't do all of the accounting in-house unless you're an accountant. People mistakenly believe that a do-it-yourself (DIY) approach to business is the most cost-efficient option. Although DIY accounting might seem to be a good way to save money, don't forget about the time you'll have to spend doing it.
Wasting time on non-important tasks for your company only restricts potential development. Even if the expression's overused, it still holds true: time is money. This is especially applicable to small companies with only a few employees.
Outsourcing allows you to concentrate on the most critical aspects of your business. By delegating the additional work to an experienced professional, you can focus on what you and only you can do best. Remember that professional accountants have more knowledge and resources, so you can't go wrong requesting their services.
Not Using Cloud-Based Software
It's normal to be skeptical of new technologies. Evidence suggests that becoming an early adopter may not always be the best course of action and that holding back can be prudent. However, this is only applicable to recent innovations. Cloud software and storage are well-trusted technologies today.
Cloud-based software offers many advantages for streamlining and standardizing various accounting procedures. Cloud software can help you avoid duplicate entries or inaccurate details through automation. Depending on the permissions, it also allows many users to view and input data. By saving your data online, you can also save space, both digital and physical.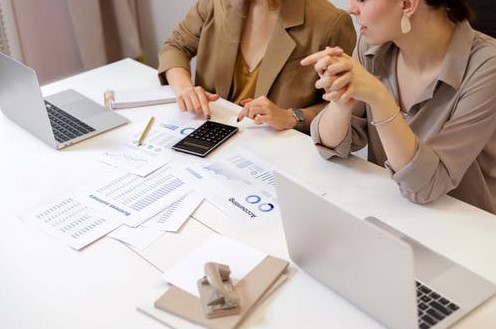 To avoid data loss, data stored in the cloud is automatically backed up to at least one other site. In case a cloud server fails, a backup of your data is held in a different location. The reliability and protection of cloud-based accounting software are only increasing. More companies than ever before understand the importance of moving to the cloud.
Irregular Reporting
Errors or omissions in reporting are unintended, but they can have a significant impact on your company. We all get distracted and fail to add new data or update data on a regular basis. However, errors accumulate and may result in significant inequalities by the end of the year.
You should set specific standards for when and how workers can enter data, or you can hire an accountant or a bookkeeper to handle it for you and ensure that your entries are kept up to date. You'll be able to simplify the reporting system and have a good view of your financial statements anytime if you do this.

Misclassification Of Expenses And Income
Bookkeeping won't be complicated if you use a method that your employees understand, right? Unfortunately, wrongly classifying expenses causes needless problems during the tax period and anytime you might be asked to undergo an audit. In the best situation, you'll have to recategorize your data before you can finish your taxes. In the worst situation, you might end up filling your taxes wrongly and incurring a penalty.
Accurate bookkeeping also provides you with an accurate description of your business's current condition, along with any cash flow or lead generation problems.
Conclusion
These are by no means the only accounting errors that can harm your company, but you can avoid them all with proper accounting practices as well as an attentive business owner. If you don't like accounting, that's fine, but it would be a good idea to turn to a trusted accounting firm to help you stay on top of the numbers and keep your company running smoothly.