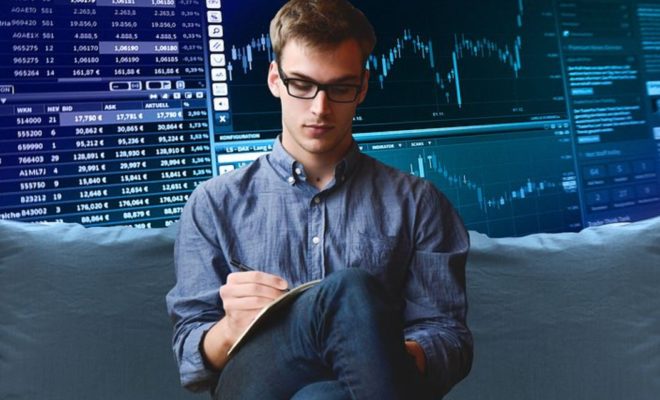 Trading strategies
Main Advantages of Meta Trader4
By
|
The metaTrader4 platform is fast gaining popularity across the globe. So many Forex traders are using this app, which has made it a trendsetter in the market.
This is because the forex market has adopted the MT4 platform as the market standard. This platform has, therefore, garnered millions of brokers all over the world.
The reason why MT4 has become so popular among forex traders is because it offers highly advanced technology and security to its traders. The platform is very stable, assuring traders that their forex positions are stable.
Also, this platform offers over fifty pre-installed technical indicators. It also provides its users with nine different time frames as well as three different chart times. This enables users to monitor the market accurately, thus entering and exiting the market in perfect timing. This article will list several key advantages of using this platform.
1. User experience
This platform has a user-friendly interface that enables both experienced and new traders to trade efficiently. The forex trading market is complicated. However, with the right platform, traders can execute their trade with ease.
This platform also uses mobile trading applications that are easy to use. The website is responsive and adapts to any screen with ease. So, you can download Meta trader4 platform from any smart device such as your phone, personal computer, or iPad.
2. Advanced charts
This platform offers advanced charts to enable traders to analyze all the technical aspects of the market efficiently. You can customize your charts to your liking at any time. For example, you can change the charts' styles, colors, and fonts to fit your preferences. With the freedom to customize charts, it becomes easier to read and analyze the charts effectively.
3. Advisors
The MT4 platform has its own expert advisors that enable its users to automate their trades effectively. They can use a customized EA that will fit their interests and needs. Algorithmic trading has made this platform to gain popularity and grow at a fast rate.

4. Language
Language is not an issue in this platform. Man users around the globe benefit from this platform because different languages are available. Therefore, you can access the platform in your native language for easy understanding and use.
5. Resources
Forex trading platforms require resources. However, the MT4 platform does not use as many resources as other platforms need. Since this site is low on resources, you will not experience many disruptions. This makes this site to be faster, making it react to the needs of its traders fast.
6. Security
Forex trading is very sensitive because you can lose all your investment in one night. Security is of utmost importance in these sites because you need to be sure you are free and safe from attacks. Also, you need to be sure your account will not be hacked.
The MT4 platform is very secure as it encrypts the trader-server data with a 129-bit key. The IP address of the trader is hidden to prevent malicious attacks by outsiders.
7. Profiles
All users can view their account information with ease from the platform's interface. The profile information visible includes the access details, account balance, trading history, and password information.
Since you have the freedom to customize your account, you can arrange your profile information in windows or charts of your choice to make it easy to read and follow.

8. Flexibility
The MT4 Platform supports all currencies across the globe. It can also trade other markets like futures and commodities. With such flexibility, this platform is available for any user around the world. This is another reason why this site is becoming popular by the day.
Conclusion
The MT4 platform has continued to grow and remain popular since its establishment. Many long-term users still use this platform to execute their forex trades, making this site a reliable tool in the foreign exchange market. Also, it is very safe and secure, and it ensures that your investment is safe.