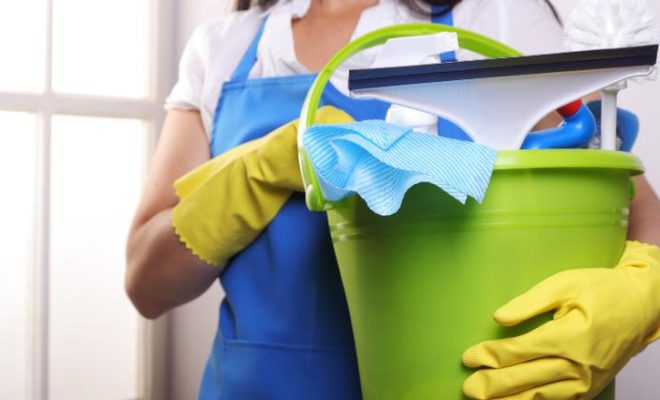 Home & Living
Are Housekeeping Services Right for Me?
By
|
When choosing a cleaning service, it is essential that you choose the right cleaning service. After all, there are loads of domestic cleaning services that you could choose, but which is right for you and your home?
If you only need an hour or two of help with the weekly cleaning chores, then regular domestic cleaning sessions will be perfect for you. A cleaner will come to your home, tick off as many of the cleaning chores as they can in the allotted time, and then come back next week to do the same. In most cases, these cleaning sessions are customisable, so you can choose the cleaning chores that the cleaner does. This ensures their time isn't wasted on repeating cleaning tasks you've already completed.
But what if you don't have time to do any cleaning during the week? What if a two-hour cleaning session each week simply isn't enough to get everything you need done? What if you need more services than a regular domestic cleaner can provide? Well, in this case, maybe housekeeping services are better suited to your needs.
What is housekeeping?
Housekeeping is very similar to regular domestic cleaning sessions in some respects. The cleaning tasks are much the same. However, there are a few more services included in housekeeping, more on this in a moment.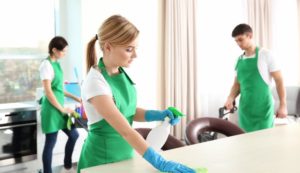 Where housekeeping differs from regular cleaning sessions is that a housekeeper can be with you for longer, much longer if needed. You can hire a full-time housekeeper if you like. Or you can have a housekeeper come to your home every day for a few hours to do the daily cleaning chores you don't have time to do.
Housekeeping services are endlessly adjustable based on the amount of time you need them to be in your home. In fact, there are even live-in housekeepers if you feel you need that much help around the home.
What is included in housekeeping?
Housekeepers can do all general cleaning tasks. So they will do general tidying, hoovering, changing beds, clean your carpets, dusting, washing, ironing etc. They will do all of the cleaning duties you need them to do to keep your home looking great every day of the week.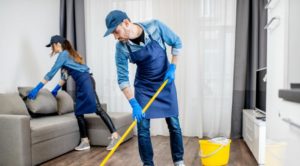 Depending on the cleaning company you choose to use for your housekeeping services, they may have additional services available on top of the cleaning. Things like general food shopping, and ironing for you or organising your clothes.
Housekeepers can be incredibly valuable if you are extremely busy. Not only will they keep your home looking great, and make sure you have clean clothes to go to work in. But they can also do extra little jobs for you to help you even more.
Are housekeeping services the cleaning service I need?
If you've been having domestic cleaning sessions for a while and still feel a bit overwhelmed with the cleaning you need to do after your cleaner has left, perhaps housekeeping services are for you. Or, if you're yet to have any cleaning sessions as you feel that a cleaner coming around for only a few hours a week isn't going to be enough, again, housekeeping services may be the right way to go.
However, it may also be worth considering getting a deep clean before you get any other cleaning service. If you've been struggling to stay on top of cleaning for a while or have just been searching for the perfect cleaner for some time, a deep clean can really help bring your home back to life.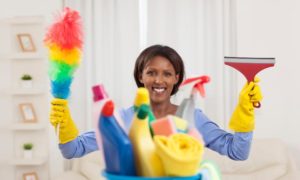 After this, a regular domestic cleaner or a housekeeper will be able to stay on top of the cleaning for you. Something to think about when considering hiring a housekeeper is how long you'd like them in your home. How much cleaning needs to be done, and how long it's likely to take them. It is best to ask the housekeeping company you choose how long they recommend, and you can always change the hours and days a housekeeper is there once you get a feel for what they can do in the time they have.
How to choose the best housekeeper?
Housekeepers and their services differ from place to place and company to company. While most will include all general cleaning tasks in their services, many have different additional services they can provide, and this can even depend on the housekeeper they send to your home. You can also get more info by contacting the best cleaning company near you.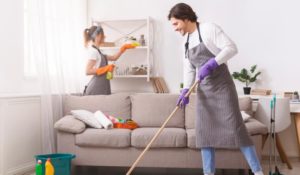 So, when looking into housekeeping services, have a good think about what you want. What cleaning services you'll need every week, what services you can live without, and what additional services you'd like to have. Then give some local housekeepers a call and ask them if they can work with what you have in mind. Ask them how long they feel they would need to be in your home to complete everything you require, and (if any of the services you require involve your children, dropping them off to school, for example) are the company's housekeepers DBS checked?
Asking as many questions as you can think of and exploring as many housekeepers in your area as possible ensures you get the perfect cleaning service for your needs.