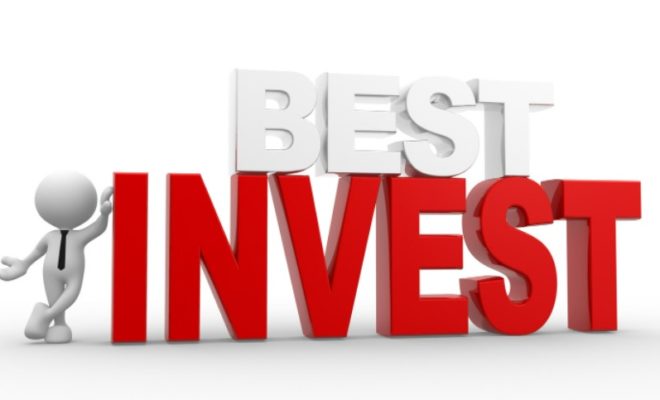 Business
Top 10 Best Investments to Make in UK
By
|
Before discussing the top 10 best investments platforms in the UK, let us understand what we mean by investment.
What is the investment?
A commodity or item bought that generates income, or the profit of appreciation is called an investment. An asset's value increases with time, referred to as appreciation. An investment centres around the expenditure on Capital (time, money, etc.) today and the possibility of getting much higher returns from the expenditure in the future.
So, what are the best investment platforms in the UK? Below are some of the best investment apps UK to start your investing.
Best Investments to Make in the UK
1. Coin Revolution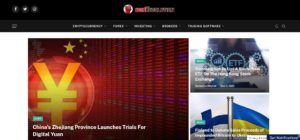 Coin Revolution's mission is to grow the cryptocurrency and blockchain markets and make trading easier for people who wish to participate. Coin Revolution is involved in both the Blockchain and Cryptocurrency industries. They have three key goals at Coin Revolution: to establish, grow, and provide professional assistance on how traders, organisations, and capitalists can boldly enter the Blockchain area that is frictionless and powered by prosperity, trust, and truth.
It also provides information on a beginner's guide, and coins price live, including bitcoin, Ethereum, Litecoin, ripple, and other cryptocurrencies. Native advertising is how it makes money.
2. eToro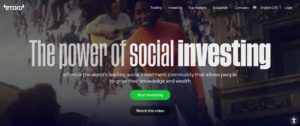 eToro is a prominent trading platform in the United Kingdom. eToro was founded in 2007 and is based in Cyprus and the United Kingdom. It offers Standard Accounts, Islamic Accounts, and Professional Accounts. It is one of the most cost-effective investment platforms available, and it covers a wide range of assets. Furthermore, the platform is secure and regulated by the Cyprus Securities and Exchange Commission and the Financial Conduct Authority of the United Kingdom.
The FSCS will cover you up to £85,000 in the event of an accident. Cryptocurrencies may also benefit from the platform. However, CFDs for cryptos are now unavailable on the platform. This implies you can only invest in digital currency and not short them. Oil, natural gas, silver, copper, and other commodities are also supported here.
3. captial.com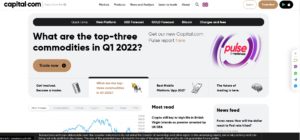 Capital is a relatively new trading platform that was launched in 2016. However, it has a strong reputation. Authorities such as the Financial Conduct Authority of the United Kingdom, the Cyprus Securities and Exchange Commission, the Australian Securities and Investments Commission, and the National Bank of the Republic of Belarus regulate it domestically. In the United Kingdom, users are covered up to £85,000. One of Capital's most valuable assets is its simplicity.
To begin with, it provides three mobile apps: a normal Trading app, a MetaTrader 4 (MT4) app, and an Investment app for education. These apps are well-designed and run well on both iOS and Android. Signing up is as simple as it gets on any other platform, and you can do it from your phone or computer.
4. Interactive Investor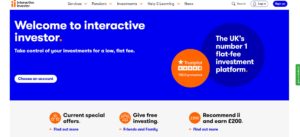 Because of its price and simplicity, many people consider Interactive Investor to be one of the best investment platforms in the UK. Interactive Investors, founded in 1995 and based in the United Kingdom, is believed to be ideal for huge investments and is quite safe to use. The FCA regulates and franchises the platform, and it is covered by the Financial Services Compensation Scheme (FSCS). International stocks, ETFs, and bonds are among the assets offered by Interactive Investor. It stands out because there are dozens of options to choose from when it comes to money. Bonds, on the other hand, are limited.
5. Fineco Bank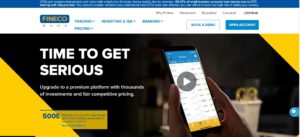 It's one of the top 10 banks in the UK. Therefore, its brokerage house is well-known and among the greatest investment platforms in the country. The Commissione Nazionale per le Società e la Borsa (Consob) and the Bank of Italy control it. Furthermore, the Financial Conduct Authority and Prudential Regulation Authority in the United Kingdom have limited regulatory authority. As a result, the platform is simple to use in general. However, account opening can take up to three days.
6. Plus500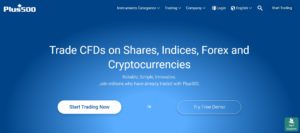 Plus500 was founded in 2008 and is currently a publicly traded corporation with operations in the United Kingdom, the United States, and several other countries. It is one of the few investment sites in the United Kingdom that allows users to purchase genuine stock. In addition, it's one of the only platforms that offer stop-loss protection. Finally, it ensures that your orders will be planned, even if market conditions aren't ideal.
7. AvaTrade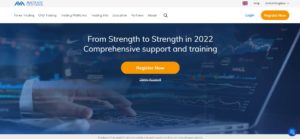 AvaTrade has carved out a niche by providing amazing customer service and fantastic software. AvaTrade, which was created in 2006 and is based in Ireland, is regulated by various authorities, including ASIC. The organisation is primarily a Forex broker, but it also offers various other services. AvaTrade is one of the most user-friendly. To manage your portfolio, you can use its mobile app, which works on iOS and Android, the web portal, or the MetaTrader app. In addition, it can handle a wide range of simple orders to set up.
8. Hargreaves Lansdown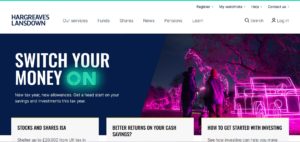 The market data you obtain for London Stock Exchange assets is one of the major advantages of Hargreaves Lansdown. Simply enable this function in your account, and you'll begin receiving slightly delayed data that can assist you in making informed selections about which stocks to invest in. This is significant because most other UK investment platforms or brokers will charge a monthly fee for the same data. On the other hand, Hargreaves Lansdown is a little pricey in other respects, collecting annual fees, pre-trade fees on a variety of financial products, and so on.
9. IG
IG stands apart in the business by providing no-commission transactions with US stocks to its customers. It is noteworthy since commission costs are charged on routine trades. You can earn a discount if you trade three times every month. It's debatable whether or not this will be advantageous to long-term investing methods. Some people's methods require them to buy new stocks regularly as their portfolios grow, while others may not take advantage of this benefit.
10. InvestEngine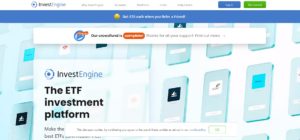 It is a cheap investment platform based in the United Kingdom that offers you a variety of
portfolios and free of commission
DIY investing to help develop wealth for the long run. InvestEngine allows you to follow two investing methods, depending on your level of expertise. Novice investors or those wanting a ready-made investment portfolio can choose from one of the Managed Portfolios available, where InvestEngine's team of specialists will handle your daily investment selections.
Conclusion
Thus, these are the few investment platforms that any novice in this field can consult. It can be difficult to choose the best one, so compare your alternatives and pick one suits your work. It's best to start with a paid demo to better understand how the platform works.