Cryptocurrency
NAGA – Super App for Investing, Crypto and Payments
By
|
The boom of cryptocurrencies in the finance industry has made more and more people learn how to trade and invest their funds into cryptocurrency stocks. If you are one of those people, you need to take the first step. Well, it's not as easy as it seems. You may need some professional help.
Which assets are worth your attention? This is something NAGA can help you with. One of the best trading platforms has over 1,500 assets to trade with. It provides the assistance that is necessary for every trader to make accurate trading decisions.
Being integrated into a constantly developing sector, NAGA has managed to find its place. Let us introduce this excellent app to you!
How Does NAGA Work?
NAGA is not just a multi-asset trading platform. It is also a native cryptocurrency wallet, an exchange resource, and a mobile banking site functioning under the same KYC and account. Moreover, it has been designed for both iOS and Android devices.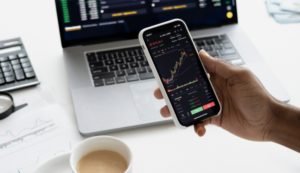 To make its users stay for a while, NAGA offers a number of ongoing promotions and sponsorships. For example, it gives a special discount code during the Christmas holidays. Or it may let users win a smartphone and various other gifting policies by depositing funds into cryptocurrency stocks at NAGA.
What Does NAGA Have to Offer?
NAGA developers want to turn their app into the Super App to be used for investing, crypto exchanges, and payments. This is why they equip it with more and more juicy features. Here are some of them:
1. NAGA Autocopy
Autocopy is probably the most famous feature of NAGA. Even newly-registered users know about it. What makes it so popular? Autocopy is considered to be the major feature that allows traders to connect influencers with followers. No matter how easy this may sound, it actually happens to be very useful. Traders can spy on professional investors to copy their strategies or/and repeat decisions made by the best traders in the crypto environment. What's good is that Autocopy guarantees price execution without any delays. As simple as it can be!
NAGA tries to focus on the creator economy. Those who create content, process transactions, and manage community accounts can get around 35% for their stuff being copied. With a copy analytics dashboard, content creators can gain a better understanding of their audience.
2. NAGA Coin (NGC)
NAGA Coin (NGC) is a utility coin that has been integrated into the NAGA trading platform. It is intended to minimize the copy trading fees on the platform. Being a native cryptocurrency to the NAGA platform, it powers the NAGA ecosystem including NAGA Trader, NAGA DeFi, and NAGA Social Betting.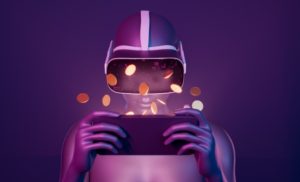 This way, the app developers allow traders and investors to earn money from their trading strategies on the platform. The coin lands in the personal wallets instantly after the purchase. The further popularization of the NAGA Coin results in the expansion of the customer base. And this will find a direct reflection on the DeFi trading space.
3. NAGA Pay
NAGA Pay is represented by a VISA debit card, an IBAN account, a brokerage account, and several cryptocurrency wallets. The app supports payments from 140 million merchants worldwide. Being compatible with iOS and Android devices, it allows users to process money transfers whenever they need it.
4. NAGA Popular Investor
This program provides traders with an opportunity to add their trading strategies and portfolios to the international network of traders. Each time other traders copy the original content on the NAGA platform, the actual creator can get up to $100,000 monthly from the Popular Investors' Fund.
5. NAGA Trader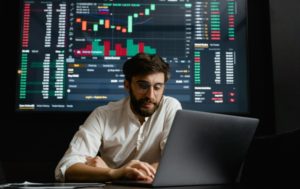 NAGA social neo-broker involves more than 1000 tradable assets, copy trading instruments, educational feed, and web and mobile apps represented in 14 languages. NAGA neo-bank serves as a mobile banking app that has a deep connection to the social trading network, crypto exchange wallet, as well as debit card issuance. In this format, traders can create and trade their stuff, from music to visual content. Thanks to the NAGA wallet, personal funds will be used for payment purposes, and eventually will be stored on the Ethereum blockchain.
What Is the Future of NAGA?
NAGA has already become one of the fastest-growing FinTechs in Europe. Its intention to turn into a leading app for investing, crypto, and payments seems to be pretty achievable. In 2021, NAGA has already reached one million users from all over the world. And this trend is about to continue.
As the popularity of investing and social trading keeps rising, NAGA will add even more assets to their collection and provide even more specials for loyal users. Take a look at advanced charts, price alerts, and professional trading tools wrapped up in one social trading app! Make sure not to miss some excellent investment opportunities!