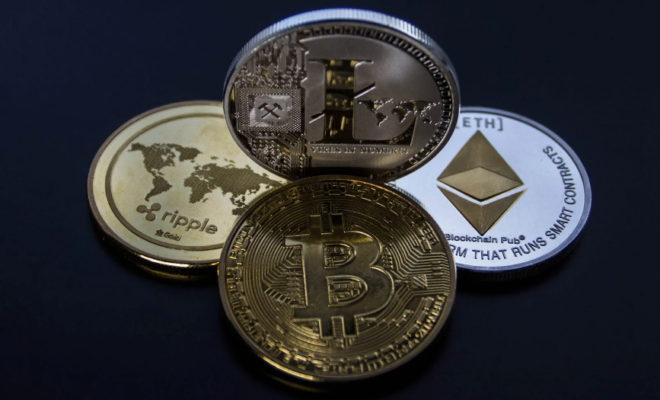 Cryptocurrency
Will Bitcoin drop in the future?
By
|
Bitcoin is a cryptocurrency that was first introduced in January of 2009. It's simple to get started with Bitcoin. You may open a Bitcoin account in a matter of minutes. Bitcoin operates in a technological sense, with all transactions being recorded and accessible at any time. Some people favor Bitcoin because it is unsupervised by the government or banks. Individuals can also invest in Bitcoin in a relatively anonymous manner. Unless you tell them, no one will know which 'account number' belongs to you, even though all transfers are recorded.
Following are some more reasons why people invest in bitcoins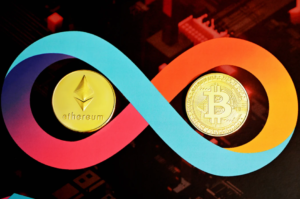 Huge earnings: It cannot be denied that Bitcoins have provided investors with extraordinarily high returns in the recent past. If someone had invested at the start of 2020, they could have had a return of about seven times their money.
Diversification: Bitcoin has a weaker correlation with equity indexes, which could help us diversify our portfolio.
Payment Independence: Using bitcoins to pay gives you the most flexibility. Bitcoin may be sent to everyone in the globe, regardless of their location. There are no middlemen involved.
Quick Transactions: A bitcoin exchange is as quick as sending an email and it can be completed in under ten minutes. Even though Bitcoin is extremely fast in terms of processing, transaction fees are extremely minimal.
No-Inflation: When the economy slows and the country's national debt cannot be paid, the government issues orders to print new currency and push it into the economy. As more individuals have more currency, the value of a currency decreases. This isn't the case with Bitcoins. Only 21 million Bitcoins will ever be mined, as everyone knows. As a result, once all Bitcoins have matured, the number of bitcoins cannot rise, and hence inflation will not be a problem. A bitcoin crash was observed in May 2021, and since then, investors are eager to know if another crash is coming so they can plan their investments and protect themselves from further losses.
In January 2021 online conversation with social media fans, Elon Musk stated that he was a big fan of Bitcoin. Many experts say this tweet of Elon Musk manipulated the bitcoin market. First, the value of bitcoins increased with such tweets. He made another tweet stating that his automobile company, Tesla, will now accept bitcoins as a payment option. There are many ways on how to trade bitcoin, but it should be done in a knowledgeable manner. This surged a hike in bitcoins prices. Later, he made another tweet informing everyone that Tesla will no longer accept bitcoins. This led to a huge crash in the bitcoin market.
Every single Bitcoin owner in the world was terrified by the latest crash. Many people, especially those who invested in the stock market themselves, woke up wishing they had never acquired bitcoin earlier. In April 2021 Bitcoins reached a price value of more than $64,000 but in May 2021, it dropped to nearly $32000. The accident was not only very frightening in terms of numbers, but it was frightening since it occurred unexpectedly.
Not only Elon Musk, but other businessmen also made several statements that led to a price hike in bitcoin prices. Twitter's CFO, Ned Sagal, was one of them. He stated that the company was debating whether or not to include Bitcoin in its financials.
Well, those who think Bitcoin will not exist in near future may want to know that despite all the crashes, Bitcoin is surely not on the verge of collapsing. Over the past seven months, it was noticed a huge price hike of bitcoins. However, the price has been going sideways over the past few months and it might crash once again. A number of cryptocurrency experts are worried about bitcoin's future price, while others believe it will recover from its recent lows. According to one report released, bitcoin will likely move again up with a price to about $85K by the end of the year.
There is no common point of view by which stakeholders of the cryptocurrency community can make an accurate prediction of the Bitcoin price trend. Because institutional investors are pouring money into cryptocurrency like never before, many respectable analysts see Bitcoin's upward potential rather than a crash.
Any "drop" is a fantastic reason for the investors to get out of the market because it is so young and there are so many new individuals in it. Therefore, prices are under even more currency depreciation pressure. However, if you look at a graph of activity and buy/sell action, you'll observe significant jumps in buying with every large dump. What exactly does that imply? Simply put, it means that when the price drops, intelligent people with lots of money buy more. They'll keep doing it until there will be no one left who will sell anything for the price they're asking.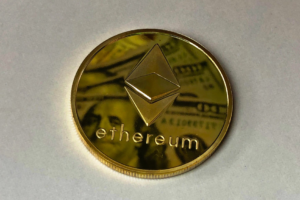 According to a bitcoin investor, bitcoin's market estimates a 30% chance of going at $50K by the end of July. "Bitcoin has rallied back after a turbulent week, trading near $39,500 on the spot. Check out Ethereum Code if you are planning to invest in Bitcoin. On a worldwide basis, it's difficult to overlook this pattern, which is why we're seeing such tremendous bullish price movement right now. Investors who had been holding off on making purchases until now are now doing so."
The price of Bitcoin is recovering, indicating that the defensive reaction is subsiding. The arrival of new purchasers will push the price higher as Bitcoin becomes one of the most popular investment options. A single Bitcoin is currently worth around $37,333. Bitcoin is now the second most popular trade after commodities.
All over again, Elon Musk is back with his tweets. His recent tweet about Tesla's acceptance of cryptocurrency boosted bitcoin's price which led to a value increment of 9%. Musk went on to say that acceptance would only come if the energy used was at least 50% renewable. Another factor that will cause a price increase is the announcement that El Salvador's parliament is considering making bitcoin the government's official payment system.
Conclusion
One piece of advice, we would like to give is that don't invest in crypto just by hearing rumors, do proper research and invest only that much which you can afford to lose.