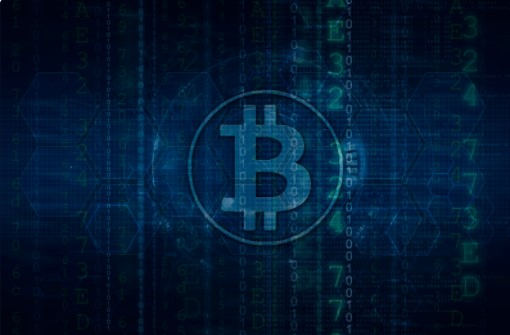 Cryptocurrency
How to Invest in Bitcoin in the UK?
If you're living in the UK and are looking to buy, invest, trade, sell bitcoin, look no further here's everything you need to know.
The bitcoin market in the UK has plenty of scopes just as much as other markets, even the tax structure of the country stands at a supportive position concerning trading and dealing with cryptocurrencies unless it's a capital gain that continues to be assessed. Along with all the popular cryptocurrency exchanges, crypto traders in the UK can now trade through bitcoin ATMs, groups, and peer-to-peer websites.
Weigh out your interests whether you would like to invest in bitcoin as a long-term investment and reap the benefits in the far future or whether you would like to bet on the fluctuations and trade which will not be requiring an exchange wallet because you will not be holding possession of them. If you want to invest in bitcoins in the future and/or use them, you'll need a wallet and, much as likely, an account with a cryptocurrency exchange. When dealing with a cryptocurrency asset directly, you must pay for each unit in full.

Here's a step-by-step guide to buying bitcoin in the UK
Find a suitable cryptocurrency exchange for you and make an account with them: Bitcoins are available for purchase on almost all cryptocurrency exchanges. The United Kingdom has several top-tier cryptocurrency exchanges where you may buy bitcoins, as well as cryptocurrency gambling and spread-betting brokers where you can wager on the movement of a cryptocurrency pair.
Decide to use a bitcoin wallet: All of your bitcoins should be transferred to a unique crypto wallet via an exchange, ATM, or friendly service, as well as the secret key of your wallet, should be protected. The fundamental role of the wallet is to tell the exchange or other source that you want to send and receive transactions. Some of the properties of cryptocurrency wallets are similar to those of email accounts.
A crypto wallet has two keys: a public key that allows you to accept payments and gifts, and a private key that allows you to make purchases but must be kept private. Wallets can be downloaded and installed on a desktop or laptop computer, as well as an Android or iPhone or tablet. Apart from the wallets discussed earlier, a web-based wallet allows you to access your bitcoins from anywhere in the world as long as you have an internet connection.
A hardware wallet, which is a device that can plug into a computer system like a USB drive stick, can be used for strengthened protection. Once you set up a wallet you can also make a backup by saving it to a USB device or by making a printout of it and keeping it somewhere safe. Keep in mind that this form of "cold storage" has some disadvantages. You run the danger of losing your USB drive or your paper wallet, and hence your wallet's contents.
Make bitcoin withdrawals into your wallet: After purchasing bitcoins from a source or an exchange, you can use a QR code to transfer the funds to your bitcoin wallet or multi-currency wallet. It's unsafe to leave your bitcoins with an exchange because you don't have control over your exchanges and private keys can be hacked. If you don't have your bitcoins in your possession, they could be stolen by hackers. As a result, keep your bitcoins in your private key-encrypted wallet. You have succeeded in purchasing bitcoins once you have withdrawn your bitcoins from the exchange or another source.

Here are a few ways/modes/exchanges you can use to buy bitcoin in the UK:
COINBASE:
Coinbase is regarded as one of the safest and most straightforward methods of purchasing Bitcoin in the United Kingdom. Deposits in GBP can be made quickly. They just charge a transaction set fee of 0.5 percent, the lowest in the sector, and it's really simple to use.
Here's how to use coin base for your bitcoin transactions:
Open an account with a coin base
Setup your account, also set up two-factor authentication for extra security
Login with your account and access settings→ Payment options→ Add your bank accounts to be able to transfer the funds. To add your funds
After adding your bank, your bank will also get linked with a coin base pro account.
Once you've arrived at the page, click the Deposit button to gain access to the bank account you've set up on coinbase.com.
BINANCE:
Binance is the largest cryptocurrency trading platform, with the highest trading volume 24 hours a day. Users in the United Kingdom can deposit funds directly into their Binance accounts using debit and credit cards. Binance has a 0.1 percent spot trading cost and a 0.5 percent quick buy/sell trading fee, as well as withdrawal fees based on Bitcoin network fees. Binance's trading fee is a reasonable price to pay for a platform that offers one of the largest selections of Crypto trading pairs. Binance is also noted for its user-friendly API, which allows for efficient trading with complete transparency.
Here's how to use BINANCE for your crypto transactions:
Open an account with Binance, give out the necessary initial details.
Protect your account with a strong passcode and also two-factor authentication
Choose basic for trading by clicking the exchange option on the taskbar.
After that, you should link your debit/credit card or bank account and make a deposit.
Make your bitcoin purchases and sales safely
WIREX:
Wirex levies a 1% fee for buying bitcoin with a debit or credit card, whereas bank deposits are free but can take up to 2-3 days to appear in your account and are only available to those with a fiat account. Wirex also charges a monthly fee for account maintenance.
Here's how to use WIREX for your bitcoin transactions:
Create an account in WIREX.Com
Always remember to secure your account with a strong password and two-factor authentication.
Select the account to which you want to transfer the funds from the accounts menu on the left side of the screen.
Once you've clicked on the add funds options, you'll need to choose the method you want to use to add the funds.
Once you've completed the transaction, the funds should appear in your account. Depending on the partner bank/card you use, you may encounter a delay in receiving funds into your account.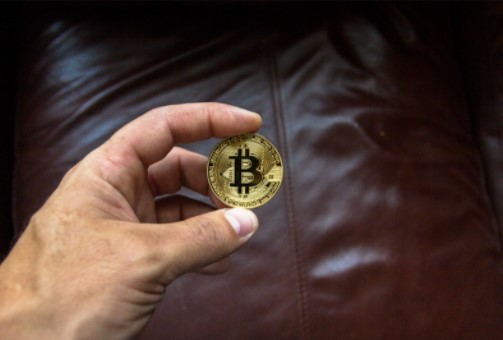 PAXFUL:
Paxful is a peer-to-peer Bitcoin marketplace where you may locate bitcoin buyers and sellers in your area. Paxful's customer-to-customer trading platform allows local currencies to be exchanged for Bitcoin. Bitcoin buyers can advertise their offerings together with exchange rates, or search for the best deals from numerous sellers. Filter offers based on the Seller's Buy Rate, Trust Score, Payment Methods, and other factors. You can buy bitcoin via Paypal, Credit Card, Bank Transfers, Western Union Transfers, Cash Transfers, and a variety of other methods. Customers can also use Gift Cards to buy or sell Bitcoins on Paxful. When selling Bitcoins on Paxful, costs range from 0.5 percent to 3 percent, depending on the payment method. As it is a P2P trading platform, you will also be requested to authenticate your identity to make it a secure environment.
COINMAMA:
Coinmama is one of the most recent hotspots in the Bitcoin trading sector. The organization is regarded for providing outstanding customer service with each deal, and the rates listed appear to be identical to those stated in the market. But, as with any benefit, there is a cost, and this one is a bit steep. For trading, Coinmama charges a 5.5 percent transaction fee to its customers.
Here's how to use coin mama:
Create an account, do the basic initial steps to authenticate your identity and security.
Then, by inputting the wallet address, set up the wallet in the account.
After you've set up your wallet, you'll need to choose the crypto coin you want to buy. After that, you can choose the amount you wish to buy and make the purchase using your preferred payment option.
In 1-3 business days after the payment has been cleared by your bank, the coins will appear in your wallet.
COINJAR:
If you're looking for a quick and easy way to buy Bitcoin with additional cash to spend on transactions, CoinJar is the place to go.

Here's how to use COINJAR for your crypto transactions:
Make an account on their website.
Secure your account with a strong password.
Then do the basic initial steps of verification of your account.
In the Desktop version, go to the quick deposit feature, and in the Mobile version, go to the add funds option, which is visible when you click the drop-down arrow near your profile icon.
You will receive the PayID and reference number after clicking this, which you can use to make a payment from your bank account.
You can transfer the amounts needed to make a bitcoin purchase and then complete the transaction once your account has been replenished.
Conclusion:
 Bitcoin, being the most liquid and accessible asset in the world, makes it much uncomplicated for investors and traders in the UK to find sellers in the international crypto market. You can easily open an account in any Bitcoin trading platform like Immediate Edge Pro and get started.
Learning about the bitcoin evolution review will help you get a better idea about Bitcoins. Making the decision to whether hold the cryptocurrency for the long term or be a trader and speculator to deal with bitcoin on a short term basis is an important preliminary decision as it gives you the clarity whether you'd have to find and hire brokerages or sign up for an exchange.
Bitcoin has a fixed cap supply that cannot be inflated like the British pound in the UK or any other currency of the world. Hence bitcoin will not lose its value like the other currencies in the world which lose their value due to inflation.
Many famous internet personalities believe that bitcoin will be the currency of the future.
Bitcoin is a speculative asset that can be seen as having the fastest growth in the last decade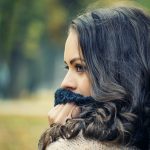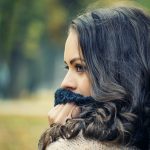 Latest posts by Christy Bella (see all)