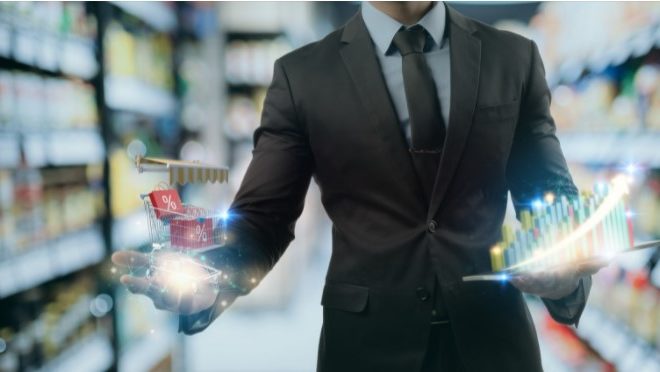 Online Marketing
Virtual selling 101: How to perfect the art of selling remotely
By
|
Virtual selling has gone mainstream. One report shows 81% of sales professionals are conducting more video conferencing, rather than in-person sales meetings.
According to Gartner, virtual selling refers to processes and technologies through which salespeople engage with customers remotely. Virtual sales interactions can be both synchronous and asynchronous. These communications are quickly replacing in-person, face-to-face sales conversations, in response to the COVID-19 pandemic.
The COVID-19 pandemic has transformed how most B2B organizations think about selling. Working from home for more than a year revealed that remote displays and Zoom meetings work fine almost all the time. In fact, a lot of customers favor the virtual selling approach.
Let's take an in-depth look at why virtual selling matters and how to nail it like a pro.

The Importance of Virtual Selling
Before we delve into how to ace virtual selling, let's first understand why virtual selling is important for businesses.
1.  Virtual Selling is More Efficient Than In-person Selling
Face-to-face selling requires you to travel from one place to another to meet clients. The costs for these meetings can often run into thousands of dollars, depending on where your clients are located. Not to mention the time salespeople spend traveling.
Virtual selling helps to reduce this cost, save time, and enables businesses to invest more time and money in sales training, strategies, and tools.
What's more, 63% of sales leaders believe that virtual meetings are just as or more effective as in-person meetings.
2. Virtual Selling is the Preferred Choice of Customers
Research published in November of 2020 by McKinsey found that roughly 75% of B2B customers prefer remote sales interactions over traditional face-to-face ones.
The ease and instantaneous nature of virtual selling likely make it more preferable for consumers, as opposed to the time-consuming process of setting up and attending in-person meetings.
3. Virtual Selling Improves Productivity and Performance
Studies have shown that workers are more productive and perform better while working remotely.
The Flexjobs survey mentioned above found that 51% of survey respondents stated being more productive working from home during COVID-19, and 95% of respondents said productivity has been higher or the same while working remotely.

5 Tips to Help you Perfect the Art of Virtual Selling
Now you know the importance of virtual selling, let's take a look at five ways you can better leverage virtual selling.
1. Make virtual selling more human
If you rely solely on automation and technology to sell virtually, you might end up sounding robotic and impersonal to customers. To make virtual selling effective, you need to first make a human connection with customers.
As per a RAIN Group report, the most important elements of virtual selling, which can also help you establish human connections with customers, include:
Leading a thorough discovery of customers' concerns, wants, and needs
Showing customers what's possible or how to solve a problem
Listening to customers
Making the return on investment (ROI) case clear to customers
 Top Purchase Decision Factors and Seller Effectiveness (Source)
Research, problem-solving, and active listening are key ingredients to make virtual selling more human.
2. Leverage Virtual Selling Tools
When it comes to virtual selling, there is no scarcity of technologies and platforms. The goal is to make use of the correct tools for your sales process.
Examine your sales strategy and choose the best sales technologies to optimize your sales process with automation.
The most important virtual selling tool you'll need is robust video conferencing software. Video conferencing software helps you easily set up a virtual meeting place with clients. Some popular video conferencing software includes Zoom, Skype, Microsoft Teams, and WebEx. Choose a video conferencing software that allows you to easily set up meetings and facilitates distraction-free, peaceful meetings. Test drive a couple of software to find one that works best for you.
You can also use software that lets you conduct webinars to conduct large-scale demos of your product.
Apart from video conferencing or live video chat, you'll also need a good sales presentation tool. A good presentation makes your sales pitch more engaging and appealing to clients. Some sales presentation tools to choose from include Canva, Visme, Haiku Deck, Pitcherific, Powtoon, Prezi, and PowerPoint.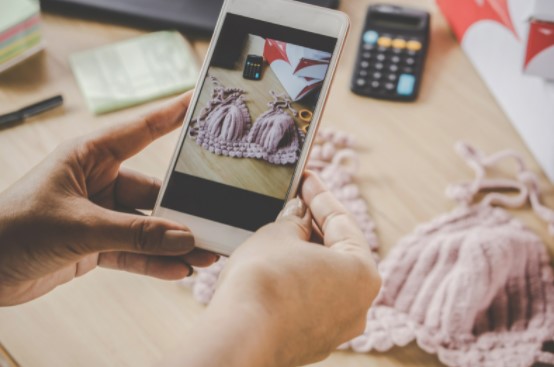 When choosing a sales presentation tool, look at aspects such as the ability to create recorded presentations, deliver live presentations, the ability to interact with an audience, and ease of use of the software.
You can also make use of sales tools for prospecting such as Prospect.io and NinjaOutreach that will help you in automating small repetitive tasks.
3. Practice Social Selling
Social selling refers to using social media platforms to initiate and conduct sales conversations.
89% of top-performing salespeople say social networking platforms, such as LinkedIn, are important in prospecting, generating leads, and closing deals, and are part of their sales strategy. It makes sense as 97% of consumers go online to find and research products and services.
Among sales reps that invest in social media, 64% of them hit their team quota – compared to only 49% of reps hitting their team quota that don't use social media.
Social selling can help you build strong relationships with customers, generate value, and provide information to potential customers.
You can make use of a platform like LinkedIn for generating leads and building strong relationships with customers. Setting up a LinkedIn lead generation strategy can help you in achieving your objectives.
To start social selling,
Share relevant content on social media channels such as LinkedIn and Twitter
Create exclusive content for sharing on social media
Use social listening tools such as Mention to track important keywords and conversations in your niche
Interact with your target audience by commenting on and liking their posts
You can also reach out to your target audience on social media through direct messages, but be sure to personalize your message, or it may be seen as spam.
4. Ensure that Marketing and Sales are Aligned
Marketing and sales alignment is when the marketing strategies, plans, goals, and ideas are joined with the revenue targets for the business as well as sales processes. Marketing and sales alignment are important so your virtual selling efforts can succeed. Alignment between marketing and sales ensures both teams speak a common language, have shared goals, and work together to meet them.
MarketingProfs found that organizations with tightly aligned sales and marketing functions experience 36% higher customer retention rates and 38% higher sales win rates.
Forrester Research reports that aligned sales and marketing organizations achieved an average of 32 percent annual revenue growth, while less aligned companies reported an average 7 percent decline in revenue.
Here's how you can bring your sales and marketing team together:
Make your sales team and marketing team meet on a regular basis and exchange information about what customers are saying, both departments' current goals, and upcoming promotions.
Both teams should recognize the common Key Performance Indicators (KPIs) and work on them together.
Marketers are great at comprehending how to generate leads, but the sales team will have powerful knowledge of the language their consumers use, as well as the pitches and most important data that converts a lead. After a while, both the teams will start to spot trends, such as particular keywords consumers repeat or recurring questions. These trends can then be used to create tailored content, campaigns, and better sales strategies going forward.
Alignment between marketing and sales will ensure you have a uniform brand image across all virtual selling channels.

5. Stay organized
According to research by Prezentor, at least 25% of people struggle to stay focused during an online presentation. For salespeople, that means having to always be on top of everything to be ready to prepare, adapt, and deliver their pitch in an engaging way.
It is necessary to have an organized structure in virtual selling. You should invest your time to research the client, understand their needs, and build a sales deck.
Here's how to stay more organized while selling virtually:
Stay on top of paperwork. Set a time each day or week to update spreadsheets and other important documentation.
Using professional online tools to build your sales deck. Some tools allow you to change your slides very easily and choose which ones to include with a few clicks. That way, you are always ready for a presentation that fits your client.
Use project management tools to track your sales pipeline and leads across different stages of the funnel.
Without good organization, you'll likely spend many hours each week tracking sales leads, dabbling paperwork, and trying to stay on top of meetings.
Wrapping Up
Virtual selling is the future of sales, but without the right sales practices in place, you'll likely struggle to convert prospects into customers.
To succeed with virtual selling, first, make virtual selling more human. Invest in the right sales tools and technology to help you sell better. Finally, align marketing and sales across all virtual channels to keep a unified brand image for customers.
Do you have any other tips for selling virtually? Do share with us in the comments.