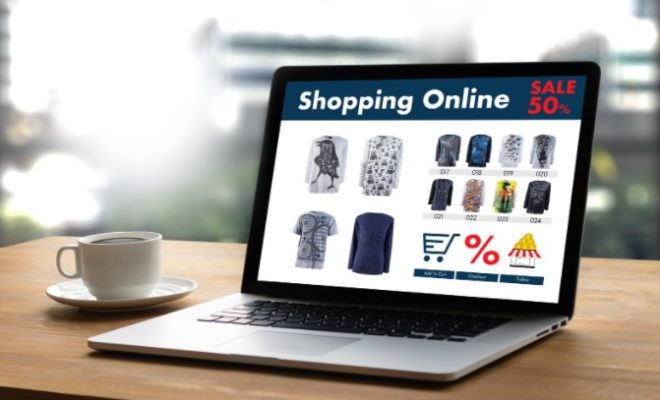 Online Marketing
Improving online sales: seven strategies to try
By
|
Low sales via your online channels can be a headache for many business owners. Of course, if you have a physical retail outlet, these sales may not be your only source of income. However, in recent times, the virtual shopping phenomenon has only grown and shows no signs of slowing. So, for those of you not seeing the results you'd like to, continue reading for seven strategies you should try.
Check your site
Once your website is built and ready to roll, many people assume that the most challenging part is done. However, this is far from being true. It is imperative to ensure that your customers can access all aspects of your site regardless of which device they are using. For example, some people have android, whereas others prefer Apple products, and they both require different specifications. As well as optimizing your business website in this way, you should check it to make sure all the information is up to date and all aspects working effectively. A broken link will automatically turn off customers, thus preventing sales from being made as well as they otherwise could.

Simplify the process
We have all been there. Shopping for the desired item, we happen upon a website that features it at a reasonable price, but the process of making the purchase itself is time-consuming. Instead of realizing that we will eventually save ourselves money, we become frustrated by the cumbersome operation and abandon our shopping basket in favor of buying the item elsewhere. Making it easy to buy an item by reducing the number of steps can help customers. Additionally, taking away the obligatory entering of your email address and signing up for a newsletter can also make your website more attractive.
Engage in social media
Your website is not the only way to access potential customers. We are living in the age of social media, and, as a result, it is sensible to utilize this to boost your sales. As a bare minimum, you should have accounts on Facebook, Twitter, and Instagram. Of course, that is not the only thing you need; you must post regularly and engage with your followers. Simply sharing photos or stories will not suffice. Your followers need to see that you value their comments, likes, and opinions.

Feature special offers
Many shoppers love a bargain, so a special offer or a sales section on your website will attract this ilk. Whether it is free shipping when you spend over a certain amount, 50% off a favorite item on the customer's birthday, or an 'item of the week' offer, you are bound to see an increase in the interest shown in your products. Although it may only save a small amount, free delivery is something that attracts people. Many shoppers refuse to buy a product if extra must be paid for postage and packaging.
Use videos
Photographs rarely do the items justice. They are two-dimensional and, as a result, people may look elsewhere for something else if they are not 100% sold on the items that they have come across. This is where video could become your best friend. If you sell clothing, add videos of the models wearing items. In fact, you could even call upon your customers to send in videos of themselves with the garments on, too. It allows your potential customers to see their purchases in a different light and can be beneficial to your sales. Use social media ads for an instant hit.

Seek support
When you have tried countless things to try to increase the number of sales you are receiving online, you may need to face the reality that you require support from an experienced conversion rate optimization consultant. They will work closely with you to plan a strategy to improve your business in terms of sales. Using data, the efficient and effective expert will put into place several improvements, and you will soon start to see an increase in terms of the conversion of visits to sales. Of course, there are financial implications relating to this, but it is usual to find you recoup the outlay very quickly.
Enlist influencers
Influencers do exactly what they sound as though they ought to; they influence people! Simply wearing and posting a photo of themselves wearing a certain item of clothing or piece of jewelry can convince people who follow them that they need it in their lives. Many brands offer samples of their products in return for a boost on social media. Of course, these influencers are obliged to declare that they have been gifted the item. However, this has little to no bearing for many with them simply viewing items as must-haves.