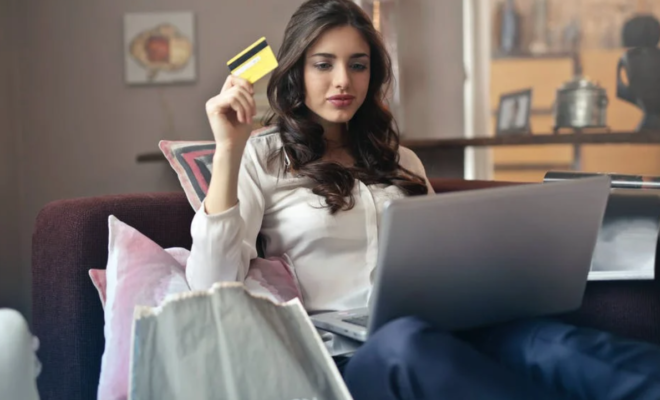 Business
Best B2B eCommerce Platforms on the Market in 2021
By
|
Almost half of B2B businesses are now selling their products online, according to recent stats. That number is expected to continue to grow, reaching almost 100% over the next 5 years if predictions turn out to be true. It will be interesting to follow the market's growth in this regard, and buyers are already adjusting their habits quite heavily to match the situation.
This should be important to anyone getting into the business world themselves. Using a B2B eCommerce platform is important if you want to get the full benefits of your presence on the market. Your online presence is not something you can ignore, and you have to pay attention to how you're presenting yourself to potential customers.
Features You Should Be Looking for
You should take some time to evaluate the market and see what's popular right now. Each platform has its own set of features and unique advantages and disadvantages that you'll want to consider.
The most important features to look for include a good ability to handle heavy load, ease of deployment and use, and a customizable user experience. Of course, you should also look for a relatively cheap solution that offers all of that.

B2B-Focused Designs
The complexity of the typical B2B business is something that shouldn't be underestimated. There is a lot more happening on this front than on the B2C market, and you can't expect to just use a B2C solution and expect it to work properly for your needs. You need to invest in a comprehensive B2B solution, with features specifically aimed at that market segment.
Your solution of choice should allow you to work with different buyers, vendors, managers, purchasing agents and more. You should be able to work with all of those roles and define specific rules for each of them, ideally in a lot of fine detail.
Personalization is no longer an optional feature. It's something customers expect to get by default, and you'll want to make sure that you can deliver on that front. You should be able to easily deploy different versions of your store in various languages and with other customization options. This goes far beyond basic interface tweaking. You will want to target specific market segments with ease, and without having to implement major changes to the underlying structure of your storefront. Factors you will usually want to customize include ordering, checkout, and shipping.
The typical business deal is much more complex than a consumer one. This is reflected in the ordering process, which can sometimes be quite complicated. You should be able to automate as much as possible in this regard, allowing your vendors to build their own custom workflows that improve customer experience as much as possible.
Another major difference compared to regular B2C stores is that you'll typically need the ability to define prices separately for each client. You may also want to define additional factors such as invoicing and payment. For larger deals, you should have even more precise control, allowing both sides to engage in negotiations directly through your interface and without having to leave your storefront. This can all make the whole process much more streamlined for buyers, and can improve customer retention. 
Additional Features
Other than those features, you should also look for some additional details.
This will help improve your presence on both desktop and mobile markets. Considering the growing number of people that do their shopping on mobile, it's wise to ensure that your store looks good on all kinds of screen sizes and device configurations.
Your platform of choice should be easy to integrate with existing solutions in your backend, especially for ERP, CRM, PIM, procurement, finances and other similarly critical systems. This will become even more important as the size of your company continues to grow.
On the note of growth, you should also make sure that the solution you've chosen will allow you to easily extend your market presence and expand into new markets. This often comes with various additional requirements, specifically in terms of load and integration, that you'll want to keep up with.
Last but not least, look for something that allows you to easily customize different aspects of its operation. This will make many people's lives easier when they have to work with your system.

Overview of the Top B2B eCommerce Platforms
Here are some good starting points if you're looking for the current leading solutions on the market.
OroCommerce is a B2B eCommerce platform that's been built from the ground up to target the B2B market specifically. It's a comprehensive solution for companies with various requirements, founded by people who were originally on the Magento team. The platform combines tried and tested approaches with new and innovative ones, resulting in a fantastic combination with a strong potential on the market right now.
SAP's solution for the B2B market has a long history, and it was previously known as SAP Hybris. It leverages SAP's infrastructure, which already has an established presence in many organizations. The platform can easily integrate with not only SAP's own solutions, but various others as well.
SuiteCommerce is another great entry into the market by Oracle, allowing companies to leverage the potential of a platform supporting multiple languages, websites and channels. The platform is heavily focused on customer experience, and is currently the backbone of various B2B companies.
Salesforce is another well-known name in the business world, and their CommerceCloud platform is a great solution for companies looking to get into the B2B market. It's split into two main segments, Marketing Cloud and Sales Cloud, and it offers direct, seamless integration with Salesforce's own CRM platform and other tools.
You've probably already heard of Magento, as it's an established name in the B2B market. The platform is behind hundreds of thousands of stores, and is known for its great flexibility and customizability. Magento can be easily adapted to a wide range of use cases, and it's the perfect solution to many kinds of problems in this field. 
Mainly aimed at companies in the industrial sector, InsiteCommerce is a platform that offers a good central point of interaction for manufacturers, distributors and retailers interested in selling over multiple channels. It's used by a large number of companies, especially those interested in advanced backend features.
Yo!Kart is another popular B2B eCommerce platform aimed at delivering scalable online marketplaces for startups and enterprises. The solution offers the right eCommerce features for B2B & Wholesale Businesses. It has a bulk price discount, minimum order quantity, RFQ module, separate dashboards for admin/seller, intuitive mobile apps, and many other exciting features. Trusted by 2000+ businesses and some Fortune 500 companies, Yo!Kart is an excellent solution to start/scale your B2B multi-vendor business.
Summary
Take your time and make sure that you're making the right choice. There are many solutions to pick from right now, and the market will likely grow even more in the coming years. This is something that will be very hard to change later on, so make sure you get it right the first time.