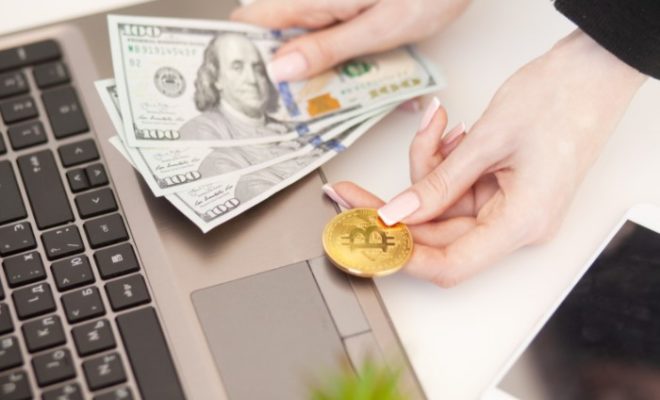 Trading strategies
A Quick Guide To Buying Cryptocurrency In The UK
By
|
Cryptocurrency is the most sensational digital financial investment for you today. The value of cryptocurrencies is increasing with every passing day.
Cryptocurrencies have turned into extremely attractive potential investment vehicles due to unprecedented gains registered by the market as a whole.
An increasing number of people across the UK are taking advantage of cryptocurrency. As per FCA's Cryptoasset consumer research 2020, approximately 1.9 million adults in the UK currently own cryptocurrencies.
So, here's a quick guide to help you take your first step towards buying cryptocurrency in the UK.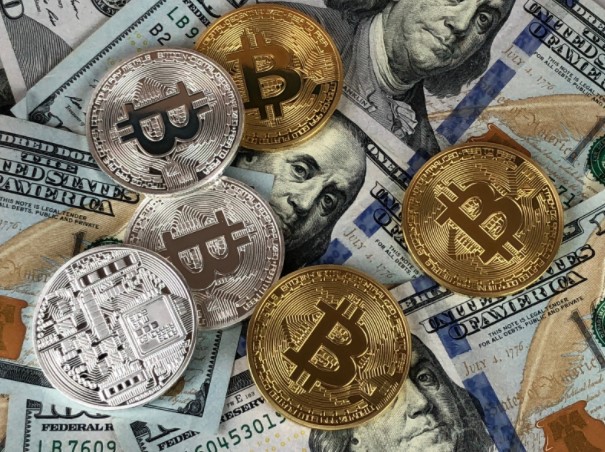 How To Buy Cryptocurrency In The UK?
Thanks to the rising popularity of digital money, it is getting easier and easier every day for investors to get started. You do not need to have a trader's skills or be a seasoned expert to make the most of the marketplace.
Here's a step-by-step outline for buying cryptocurrency in the UK.
Choose The Best Exchange Platform
Exchange platforms are the place for cryptocurrency trading. You can buy as well as sell cryptocurrencies on the exchange platform.
The best exchange platforms accept various cryptocurrencies and have a wider connection around the world.
Choose an exchange platform that can be accessed from desktop and your mobile device. This will allow you to control the trading anytime and anywhere you want no matter the device you are using.
How To Choose A Cryptocurrency Exchange Platform?
The first criterion is to choose a trading platform that is regulated. Selecting a regulated trading platform will make you feel safe about your investment.
The second recommendation is to review the cryptocurrencies offered by the trading platform.
e third and last tip is to check how much it will cost to trade on the cryptocurrency trading platform. Also, can you withdraw your money if you want to let go of your investment?

Register On The Exchange Platform

Once you have picked your preferred cryptocurrency exchange platform, you need to register.

To register, you will need to provide details of your:

Bank account
Credit or debit card
Address ID
ID verification

Try to fill in as many details as possible. The more data you give to the platform, the higher the buying options you will get.

Buy The Cryptocurrency

You can start to buy the cryptocurrency, as soon as you have an account on the exchange platform.

To buy, select the cryptocurrency that you want to invest in, a wallet, and a payment method.

Input the money you want to spend and the platform will display the number of coins you will get.

Payment Method

You must pay for the cryptocurrency after deciding the type of cryptocurrency to buy. Commonly, exchange platforms accept three different payment methods which are banking account, debit card, and credit card.

You only have to follow the instructions and transfer the money you are required to pay. The platform will deliver the cryptocurrency to your e-wallet.

You may receive the cryptocurrency instantly or a few days after the payment. It depends on the payment method. For example, it takes up to five business days to get the cryptocurrency in your e-wallet if you are transferring the payment via a bank account.

You can also choose to pay for the cryptocurrency using a credit or debit card as a faster alternative.

Use The Cryptocurrency

Monitor your e-wallet and ensure that you have received the cryptocurrency. You are ready to use the cryptocurrency if you have received them.

e-Wallet provides you with valuable features. To operate, you only need to learn the features of the e-wallet to use the cryptocurrency.

You can buy products or services virtually and pay for them with your coins. You can also transfer the coins to other cryptocurrency users or join investment projects.

You will recognize that purchasing cryptocurrency is not as complex as you imagined.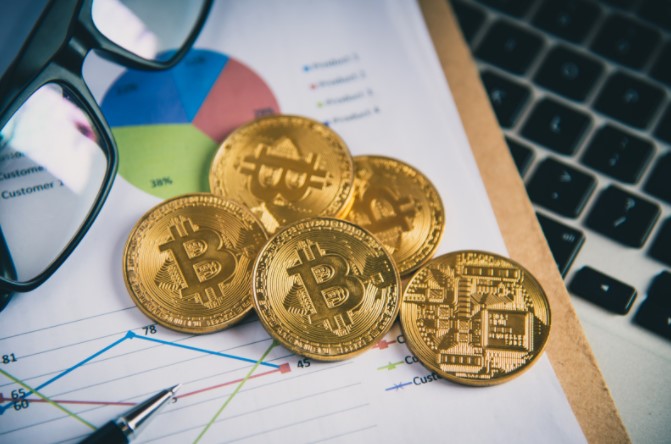 Which Are The Best Cryptocurrency Exchange Platforms In The UK?
Here are a few cryptocurrency exchange platforms in the UK.
The cryptocurrency exchange platforms listed below are regulated in different jurisdictions in the UK.
eToro
eToro is a leading global trading platform for cryptocurrencies, commodities, indexes, currencies, and stocks. It is a fully regulated platform.
eToro has the simplest, easiest to use trading platform. eToro introduced the world's first social trading platform called an open book.
If you're a newbie you can begin your journey by copy trading experienced investors through social trading until you're confident enough to place your trades yourself.

AvaTrade
AvaTrade is an online trading and investment platform. AvaTrade gives access to foreign currencies, CFDs (contracts for difference), and cryptocurrency trading through its mobile, web, and desktop trading platforms.
The user-friendly interface makes it easy to build and manage a trading portfolio while gaining valuable insights on successful trading strategies.
OctaFX
OctaFX is an award-winning trading platform. It offers trading of cryptocurrencies without paying any commission. You can deposit and withdraw your investment without any fees.
FXTM Global
ForexTime provides a feature-rich platform that is very well rounded for a wide spectrum of traders with different experience levels.
From its highly performant ecosystem to its focus on incorporating value-added tools and educational materials, FXTM represents an advantageous destination for beginner and advanced traders alike
easyMarkets
easyMarkets is one of the pioneering brokers to the online forex trading industry. It has features such as low minimum deposit and negative balance protection.
Besides the ones listed above, you can choose to explore a cryptocurrency exchange platform of your choice. If you trade properly you can make more Bitcoin profit.
A Word Of Caution
Before you start, it is advisable to begin by assessing risk tolerance. There are four key areas to consider.
Investors tend to underestimate risk in rising markets and overestimate risk in a falling market. Try to do the opposite.
Make sure the amount of risk you are willing to take is aligned with your goals. The risk will be greater while seeking higher returns.
Have in your mind a realistic time scale to meet your goals. It's very hard if not impossible to get rich quickly.
Age and disposable wealth will be a factor in working out how much risk you can take. You will have more time to make up for any losses when younger.
With this, you are ready to invest in cryptocurrency.