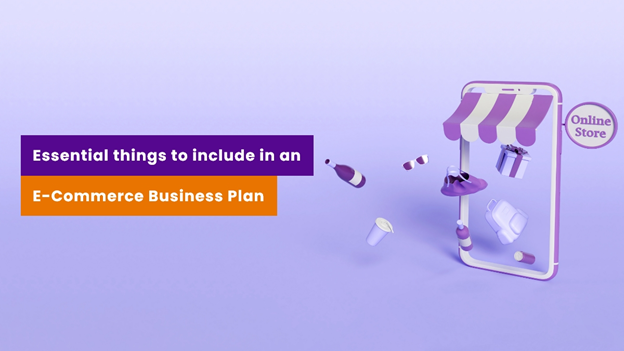 Business
6 Essential Things to Include in an E-Commerce Business Plan
By
|
E-Commerce business makes more than 20% of all retail sales worldwide and more than 25% of all retail sales in the UK. To make an E-Commerce business successful, a comprehensive E-Commerce business plan is required at the very beginning.
What is an E-Commerce Business Plan?
An E-Commerce business plan helps to outline a company's strategy for success in the digital marketplace. This type of plan sets objectives, establishes budgets and milestones, and identifies potential opportunities and threats. It is essential for businesses that are launching or expanding their online presence, as it helps to define key aspects such as product or service offerings, pricing points, target markets, marketing strategies, customer service protocols, and more.
Starting an e-commerce business using Shopify is one of the great ways to get an online store up and running quickly and easily. By following right steps for Shopify store development  and continuously reviewing and adjusting your business plan, you can set your e-commerce business up for success.
Essentials to include in an E-Commerce Business Plan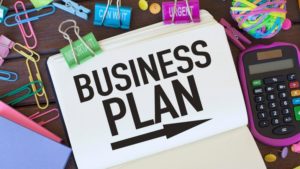 If you're thinking of starting an e-commerce business, you'll need a solid business plan. Not sure what to include?
Here are the essential elements that should be in every e-commerce business plan. This will help you get started on the right foot and set your business up for success.
1.     Market Analysis
Before launching an e-commerce venture, it is important to understand the needs and wants of the target market. When putting together a business plan for an E-Commerce venture, a market analysis can provide valuable insight into the potential success of the project.
A market analysis should include both an assessment of current and future demand for the product or service. This can be conducted through surveys and interviews with current and potential customers, as well as research on industry trends. Doing a thorough market analysis can help entrepreneurs identify challenges and opportunities that could arise during the start-up period.
2.     Business Model
Developing an effective business model involves understanding how customers will find, purchase, and receive goods or services from the company's website, as well as how the business will price, promote, and deliver its products.
While many entrepreneurs can be tempted to jump into plans to increase sales, it's important to take time and coordinate the details of your business model before you launch. The most effective way to do this is to create a macro plan that looks at your product or service offering, promotion strategies, pricing considerations, customer service standards, and the resources necessary to ensure success.
3.     Unique Selling Proposition (USP)
With so much competition in the marketplace today, it's essential that every business strives to stand out from the crowd. This means looking at what your competitors are doing and finding ways to make yourself more appealing or visible to customers. Do your competitors offer something you don't? If so, can you create a competitive advantage by providing those goods or services as well? If not, how could you improve on the existing products or services and make them even better?
Developing creative ways to turn heads and be noticed is the key – maybe you'll use unique visuals, catchy phrases, or clever packaging. The possibilities are endless, but it all starts with taking an honest look at how you differ from your competitors. When you know where you stand out from the rest, you can leverage these advantages and solidify your place in the market. By studying what others do and where there's room for improvement, you'll soon be able to innovate and stand out from the rest.
4.     Financial Plan
Every business needs a budget to operate. A financial plan should include an income statement to show expected sales, expenses and profits. Having a well-thought-out financial plan will help ensure your success in the ever-evolving landscape of E-Commerce businesses today.
Luckily, creating a financial plan for an E-Commerce business is relatively simple. First and foremost, know your starting point—including any existing investments or debts you have. Once you understand where your money is going, set realistic goals to increase sales revenues and keep costs down. Estimate your expected expenses for the month or quarter ahead and make budget adjustments as needed so that you're never blindsided by additional costs. Finally, consider ways to minimise taxes while protecting yourself from unforeseen liabilities through insurance plans or company policies.
5.     Funding Strategies
To get an e-commerce business off the ground, entrepreneurs will need to find adequate funding to cover launch costs. This could include raising money from investors, applying for grants and loans, or exploring alternative financing options. One crucial area of consideration is funding – how to secure the capital necessary to get the ball rolling, and then sustain the business with additional resources.
According to experts, there are three basic strategies for securing funds: bootstrapping, private investing, and debt financing. Bootstrapping means generating capital yourself, such as with personal savings or second jobs; private investing involves looking for investors who can provide seed money (this strategy works best if you have a clear business plan and can prove your concept's viability); and debt financing involves taking out a loan or using credit cards. Whichever strategy you choose, make sure that it includes realistic projections and is tailored to suit your E-commerce business plan.
6.     The Pain Points your Business will Solve
The biggest challenge for any business operator is understanding their customers' needs and providing solutions that meet those needs in timely, affordable ways. At the same time, businesses need to look out for the pain points that customers experience when trying to purchase products or services. These may range from difficulty navigating a website, to long wait times before receiving help via an online chat feature.
As a business owner, it's important to pay attention to all these areas and develop strategies to alleviate any issues as quickly as possible. Doing so not only increases customer satisfaction but can also increase revenue by prompting more people to take advantage of your services. By understanding the problems and pain points your business hopes to solve, you can ensure that you have the right strategy in place for success.
Final Take
Remember that your business goals should be tailored to your specific company and its strengths – there's no single blueprint for success when it comes to E-Commerce. But if you put in the effort to create a well-informed plan and follow through with it diligently, you're sure to see positive results.
About the author
Anuj Dalal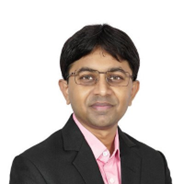 A visionary founder and CEO, Anuj Dalal is an IT engineer, systems architect and technology executive at Zestard Technologies  with over 15+ years of expertise leading technology teams and building enterprise e-commerce systems. His leadership and approach to e-commerce technology has delivered successful e-commerce solutions – generating billions of dollars in revenue. You can find Anuj on Linkedin and Twitter.