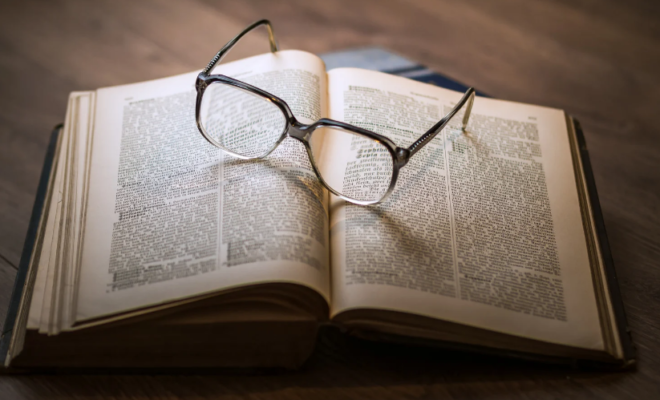 Education
6 Tips to Help You Write Better Literary Analyses
By
|
A good literary analysis is a scrupulously written paper. It requires one to read the literary work in full and attentively, make notes, and analyze the text on different levels. Partially, it's about how the words have been chosen by the author. So, one should also analyze specific words and their combinations.
Some students simply delegate such specific tasks to an essay writer service since the number of times they may have to go through the original text over and over again is not small. But what if we tell you there is a smart approach? Here, we've got six tips to share so that you know what rules to follow in order to ace your literary analysis!
6 Tips to Help You Write Better Literary Analyses
Preparation Is Key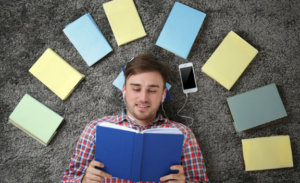 As mentioned above, it is recommendable to make notes while you read the literary work you were tasked to analyze. In order to know what information to look for, you first need to know the specifics of this assignment. So, if you haven't read the book yet but already know the type of your future assignment, follow the next steps:
Get acquainted with the rules of literary analysis (that is what is article will help you with);
Prepare a notepad in any format you deem convenient; for e-books, you will need only a file reader with tools for making notes (color-coding also helps to define main themes in a novel or story, so consider using markers as well);
Read the book and mark the sections that you can use for your paper later.
Look For Literary Devices and Figures of Speech
A literary analysis should always include comments on the writer's style. The latter is usually traced by examining the stylistic means typical for this particular work. The most popular ones include:
synecdoches
metaphors
tautology
neologisms
hyperboles and oxymorons
alliterations
puns
The full list of existing literary devices takes time to wrap your head around all these terms and get the difference between them. Those who don't deem it useful or lack the time can always look for an experienced essay writer on NoCramming.com and get a high-quality paper.
However, if you practice a couple of times looking for stylistic means in literature, this kind of task will become a piece of cake for you. One more perk: the next fiction story you read after completing such assignments will unfold for you in much brighter colors and from different angles.
Look For Symbolism & Patterns
All the means above make the text vivid and distinctive. However, there are other things writers use to create layers of meanings – symbols and repeating motifs. For instance, the extensive use of words associated with a dark meaning is typical for horrors. A particular symbol may be the key to the core issue raised in a novel. An example would be a butterfly from Fowles' The Collector.
Names of characters are also to pay attention to. Some authors encode in those names the main traits of their characters or show that there is something special about them. For instance, Tom Marvolo Riddle, Young Mister Foolish, Petty the Trotter, and so on.
Dwell on the Plot, Setting, Dialogues, and Characters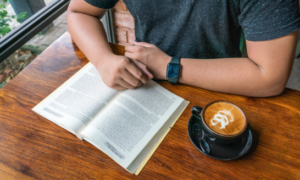 A good introduction is always a must. Moreso, your conclusions and thoughts shouldn't appear out of the blue. That is why it is important to start with a couple of sentences about the plot, mention the characters you are going to focus on, and comment on the specifics of a setting that may create a particular mood during this or that scene.
Also, examine the dialogues between the characters. Are they concise or long and detailed? Are there any indicators explaining why the dialogues get built this or that way?
Yet, be careful when giving such details. Students often veer away from analysis and switch to retelling the plot, dialogues, and facts about characters. This information is typical for a summary of a literary work but not for literary analysis.
In such a specific assignment, the reader is expected to know the original story or novel, so they know basic details, and there is no need to ramble about them for several pages. If you cannot frame your plot get tips for writing script from a professional writer.
Quote
Quotes support your statements that may seem too far-fetched. Also, the reader of your paper probably doesn't know the original work by heart. So, direct quotes are sometimes necessary instead of retelling a scene and making your sentence sound vague and not really credible.
Obviously, adding an n-page quote or placing short ones in every second sentence is not reasonable. At best, the teacher won't count in the quotations and, if the rest of the text meets the word count, will peacefully evaluate your paper. At worst, they will be dissatisfied with it and either send it for revision or deduce a number of points.
In case you struggle to understand whether there are too many quotes, imagine you buy essay and receive that paper you have written. Would you be satisfied with the proportion of the originally written text to the number of direct quotes?
Collaborate With an Expert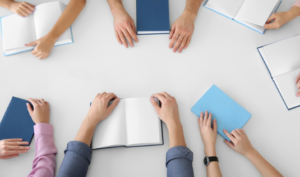 Getting essay writing tips from a professional writer is the best you can do if you have any doubts about your skills but desperately need an A. Even if you mean to write the paper yourself, consider ordering editing or written commentary on the parts that need improvement.
This kind of feedback will help you save a few points. What concerns editing, it might save more than a few points if it happens so that you didn't get the gist of the assignment right.
Takeaway
When writing a literary analysis, your job is to point out all the meaningful devices the writer has included for their readers. For you not to miss anything, remember the content creation strategies to look for when reading the book for the first time. And if you feel that this task is too much for you, you can always ask for help!