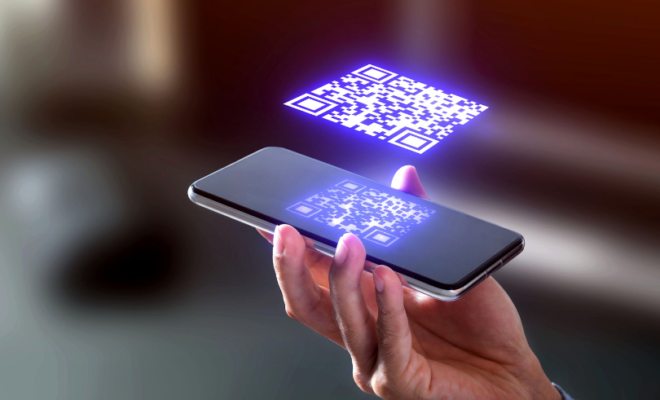 Business
Why Freelancers Should Have Digital Business Cards?
By
|
Digital business cards are a great way to personalize your brand and differentiate yourself from the competition. They can be used as an email signature and on social media to showcase your skills, interests, or expertise.
This is especially useful for freelancers working remotely or potential clients. There's no better way to establish trust with new clients than having a digital business card matching your branding and services.
Why Freelancers Should Have Digital Business Cards?
When freelancers like you start using digital business cards, you can gain these six advantages:
It Strengthens Your Competitive Edge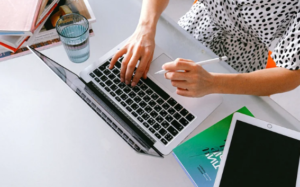 With the rise of technology, most professionals now discover the power of freelancing. They are encouraged to try it out because of the potential to earn a higher income than their regular pay. However, there are already millions of other expert freelancers out there who have already established their brands. This can affect the competition for potential clients, and you could be left behind.
This is where digital business cards come in handy because they provide a professional way of presenting your skills that can be easily accessed on a phone or computer. This means that you'll always be at the top of your game, which can help you stay ahead of your competitors.
In addition, having a digital business card can be one way to impress prospective clients. Instead of sending out a physical business card with sparse details, they can access its digital version and immediately see who they're dealing with. This will help them decide whether or not they should hire you as their contractor.
It Shows That You're Serious About Freelancing
Most prospects will be skeptical about your work when you're just starting out in your freelancing career. They might even think you're only capable of a mediocre output, making it hard for potential clients to trust your abilities and take a chance on you.
No matter the case, showing them you're serious about your chosen profession is essential. Having a digital business card can help you get started. You can also use these cards to showcase your work portfolio, which will help them better understand your capabilities as a freelancer.
It Allows Your Clients To Learn More About Your Skills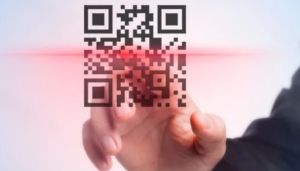 When looking for prospects, you must be able to present yourself as best you can. Using a digital business card lets your clients immediately learn about what you do. And it makes it much easier for them to find out more about your services, so they can make an informed decision on whether or not they want to work with you.
A prospective client who sees your digital business card with a well-presented summary of your skills and background will highly likely consider the advantages and value of hiring you over others in the same industry.
It Provides Instant Credibility With Prospects
Credibility is essential in freelancing because it allows you to get a foot in the door of new clients. If prospective clients don't find you credible enough, they might not even bother reaching out to you. This can affect your ability to find work and earn money as a freelancer.
You can build credibility for your freelancing brand by having a digital business card that is easy to share and print at home. These cards provide instant credibility with prospects by showcasing your skills, expertise, experience, and background information, helping you establish yourself as an expert in your field.
It Is Easier To Carry Around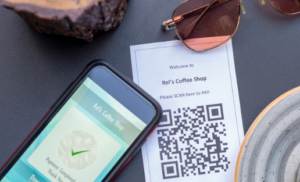 As a freelancer, you're likely to work from home or travel frequently to meet up with various clients. If you still use traditional business cards, it can prove inconvenient since they get bent and creased when put in your pocket or purse. Your prospects might also misplace your card, which means they might not have any other way to communicate with you.
Alternatively, digital ones are much more durable and won't bend or get damaged as quickly as their physical counterparts. They also don't require additional space since they can be stored in an app on your phone instead of taking up extra space in your wallet or purse. This way, you can provide your prospects with your contact details without carrying around a bunch of cards everywhere you go.
It Shows That You Care About The Environment
When you print out traditional business cards, you're likely to contribute to one of our society's most environmentally destructive practices. The use of paper is one of the leading contributors to deforestation, and it takes up a lot of land to produce. This means that paper business cards can be a massive waste of resources if they aren't recycled properly. This might affect your branding as a freelancer, which in turn can have an impact on your ability to get work in the future.
On the other hand, digital business cards are eco-friendly, which shows that your freelancing business is going green. Instead of printing copies, you can send them via email or save them in your cloud storage account, like Dropbox or Google Drive. This means you don't need paper in your office or at home. You also save money by cutting unnecessary costs such as printing and purchasing paper.
Key Takeaway
Having a freelancing career means you must invest in ways to reach out to prospective clients who will believe in your skills. But if you use traditional business cards, you're likely to miss out on opportunities because it is very easy for them to lose these cards. And when they do, they will have no way of contacting you. In this scenario, you might have to wait longer for new potential clients and work harder to get the word out about your services.
Digital business cards are an excellent solution for freelancers because they allow them to share their contact information and skills anywhere and anytime around the web. They can also utilize social media platforms to spread the word about their services. This can help them build their client base faster and get more leads into their pipeline.