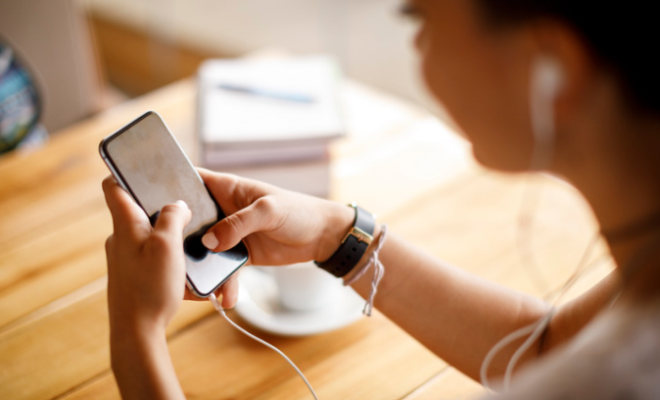 Business
Free Trial Users Not Converting? Here is How to Get Them To
By
|
Are you struggling to convert free trial users into paying customers? You're not alone. Free trial conversion rates are around 17%, higher than freemium conversion rates. However, most B2B SaaS subscription businesses strive to improve free trial conversion rates but struggle to get the results they are looking for. In this article, you'll discover practical tips to improve conversion rates in your free trial pricing model. Let's get started.
Practical Tips to Convert Free Trial Users Into Paying Customers Fast
Follow these SaaS free trial best practices to improve your conversion rate today.
1. Understand Which Customers to Target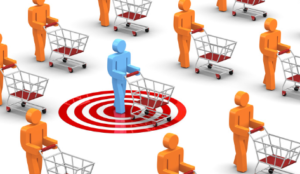 Defining your target audience is one of the most important steps for creating a successful sales strategy, according to this article by Attrock. In this case, you need to narrow down your target product users so that you can launch informed and targeted sales and marketing campaigns.
Finding your target audience will also help to improve customer acquisition by keeping your sales teams focused on achieving a single goal. If you decide to target high-dollar enterprise users, you need to peg your free trial toward the higher-plan side. Note that you may be required to A/B test your free trial version based on varying user demographics until you find the sweet spot.
2. Request Credit Card Details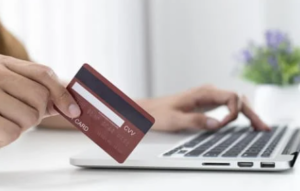 Ever noticed how popular SaaS subscription software tools ask for credit card details even when signing up for the free trials? The idea behind this is that when users provide their credit card information, they will be more likely to remember and value your product since they feel like they are actually paying for it.
Once users have signed up for your free trial, the best practice is to remind them that their trial is elapsing and that their credit card will be charged. Keeping in touch with your product users is also another way of building trust via email marketing. So whether they will upgrade to your premium plan or cancel their subscription, you can always reach out to them to find out what informed their action.
This goes a long way to help you optimize your product to retarget them or future users based on the experience of the users.
3. Let Customers Understand What They Are Getting Right Away
Before users complete their signup process, you should ensure they understand what they are getting while trying your product.
This is where you need to let them know:
How long the trial period lasts
Products or features they have access to
Products or features users don't have access to
Whether their credit card will be charged automatically once the trial period elapses
How much will they be charged?
How they can cancel their subscription
Pro tip: Understanding how subscription management is key to driving conversions for your B2B SaaS business. This detailed guide on subscription management for SaaS businesses by Younium teaches you everything about subscription management.
4. Understand Your Customer's Problem and Present Your Solution
The most effective strategy to convert free trial users into premium customers is to identify what problems users in your free trial plan want to solve.
Once you identify the problem, design your SaaS free trial in a way that helps them solve a few of their problems, then promise them that when they upgrade their plan, all their problems will be solved. Identifying problem-free trial users want to solve can also help to improve user experience.
5. Improve The User Onboarding Experience
The faster users can understand how to use your product and experience the value of your product, the faster you will improve conversion rates. When free trial users opt in, prioritize helping them understand how to use your product to achieve their goals and solve their problems.
6. Use Net Promoter Score Surveys to Improve Conversions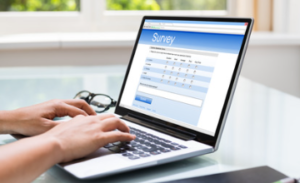 Are free trial users not converting? Why not ask them? Aside from the other strategies mentioned in this article, asking why free trials aren't converting is a great idea.
This is where using net promoter score surveys becomes helpful. This is the best way to collect real-life feedback from free trial users so you can determine what's hindering them from converting.
7. Strike the Right Balance in Your Product Features
Another technique to drive free trial conversions is to find the right balance of features users can access.
The idea here is to enable enough features to help users experience your product's value to prevent churn while ensuring you don't overdo it to avoid increasing the time-to-value.
Here, you can limit the software's usage or add extra barriers, such as watermarking the product so that users can pay to remove watermarks.
8. Simplify The Signup Process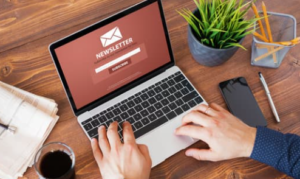 If free trial users aren't converting, you're probably asking for too much information during the sign-up process. Consider asking users for essential information when creating their accounts. The idea is to get free trial users to gain immediate access to the product and start experiencing value right away. Asking too much information or needless questions can cause friction and hinder engagement.
Pro tip: Starting your own subscription-based business is a lucrative idea, but the process is never a walk in the park. Here is a roundup of the top five business formation services by SmallBusinessHQ to help simplify the process for you.
Conclusion
Mastering the free trial model in B2B SaaS subscription companies doesn't have to be a task. If free trial users aren't converting, your product is probably not their great fit, you're not delivering value right away, or there is friction in the sign-up process.
To improve free trial conversions, follow the strategies outlined above.