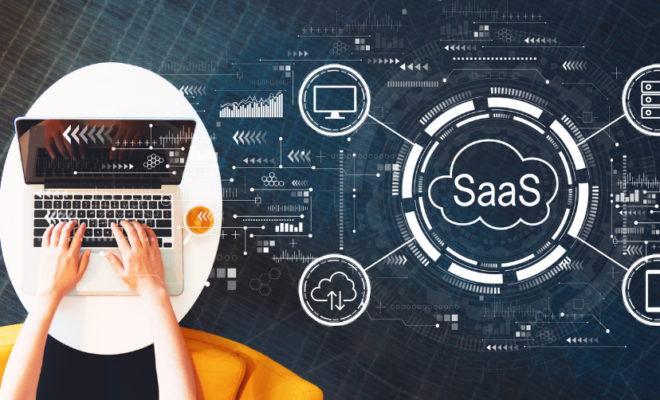 Business
How To Grow Your SaaS Business? – 3 Practical Tips
By
|
The saturation of the current SaaS market means growing a business will be more challenging than usual. Thousands of startups and already established companies are competing fiercely for their share of the market in the 179 million customer market. So, how do you grow your SaaS business and beat the competition?
Your success as a new SaaS business depends considerably on your marketing strategy. That is why most visionary companies enlist the services of a seasoned SaaS growth expert early enough to execute and oversee tailored marketing and growth strategies.
That said, there are bits you can handle by yourself in terms of getting your business to the faces of the right people. But before we get to that, let's do a quick recap of what a SaaS business is and how it works.
What Is A SaaS Business?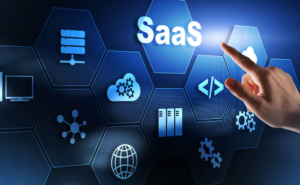 SaaS stands for Software as a Service. This term describes businesses that provide subscription-based software services to their clients. And the mode of the software delivery could be internet storage or cloud-based technology.
Since there is no need for a physical store, a reduced overhead cost is one of the significant benefits of SaaS to a business. Also, you don't need vast resources to deliver a product to your customers.
The benefit of SaaS to a client includes providing seamless software accessible through web browsers or a provided interface, allowing users to access the software anytime and anywhere. Therefore, the software should work as long as a user is connected to the internet. Furthermore, there is a regularly improved user experience because of the regular automatic updates.
Difference Between B2B And B2C SaaS Business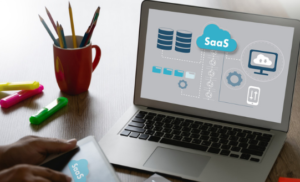 The two types of SaaS businesses today are B2B and B2C businesses. Therefore, knowing your audience is crucial to the success of your delivery and B2B marketing efforts.
A B2B SaaS company is a "business to business" company that provides services to organizations that want improved business technology. These pieces of technology may include CRM tools, customer service software, production software, and business analytics software.
B2C SaaS business, on the other hand, is a "business to consumer" model catering to the needs of individual customers. Some of the technology a B2C SaaS company provides include photo editing software, scheduling tools, word processing software, or an online notepad.
It is important to note that there are situations where the distinction between the two markets is blurry. Nevertheless, as a business owner, ensure you clearly distinguish your primary target market.
Now to the tips.
3 Tips For Growing Your SaaS Business
There are endless possibilities in today's technology-driven environment for the SaaS business. However, this growth cannot happen overnight. Therefore, having an effective strategy for your SaaS business growth is vital. Hence, the tips discussed below can help when scaling your SaaS company.
1. Identify And Solve The Problem
If your target audience does not know about a problem, you can sell it to them. Once your audience is conscious of an issue that needs a solution, you can introduce your services as the solution. In addition, you will be able to highlight the benefits of your solution and its distinct features without doing a hard sell
2. Understand Your Audience's Specific Needs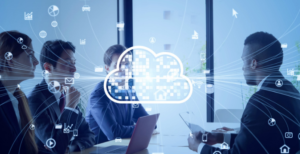 Regardless of the size of your SaaS business, regularly refocusing your client's needs is crucial. In addition, you have to update your strategies regularly because time and the ever-changing market can change your user's priorities.
Also, continually look into necessary upgrades that can improve a user experience – conducting market research and service tests can help with this. Customers prefer easy-to-use and efficient services.
Because B2C SaaS businesses cater to the needs of individuals, doing a customer profile is much easier. B2B businesses, on the other hand, need to consider some factors to avoid wasting resources. These factors include a company's size, the industry type, and the existing tech stack.
3. Keep Track Of Customer Acquisition Costs And Churn Rates
The last tip on our list is keeping track of the cost of acquiring customers and their churn rates.
You can only scale your SaaS company the right way when you manage the resources relating to your operational expenses. It is also best to compare it to the number of your paying customers. Consequently, knowing your churn rate and CAC is essential.
The cost of acquiring customers or CAC determines the expenses you incur while building your user base. You can calculate CAC by dividing your overall customer acquisition cost by the number of conversions within the same period. With this metric, you can forecast your business success rate and manage your expenses efficiently.
On the other hand, the churn rate is the percentage of cancellations within a period. A low churn rate means that your customers are satisfied with your service. In contrast, a high churn rate means you need to adjust your offerings.