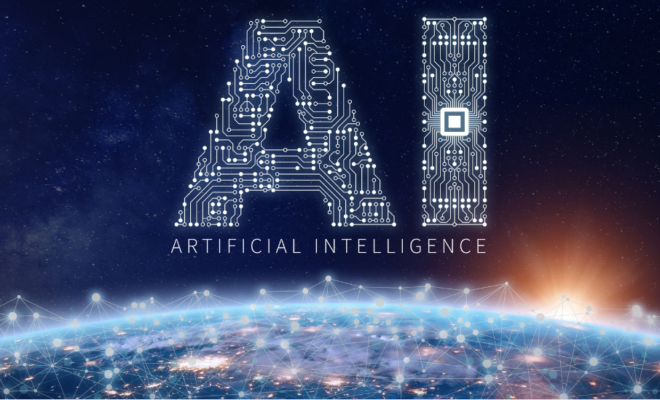 Technology
How to Propel your Business Growth with AI?
By
|
AI is a technology that uses machine learning to perform tasks just like human beings would – it is a technology that works just like the human brain. The future of Artificial Intelligence (AI) is bright, and businesses should not look behind. Today, most online businesses, including the traditional brick and mortar stores, are already utilizing AI to help in automating different processes in the business. AI is becoming more popular today, and you might have come across it.
If you have spoken to Siri, Alexa, and Google Assistant, you know how AI works and makes life easy for consumers and business owners. There are different ways businesses can use AI to make their operations and improve customer experience (CX). Here is what you should do if you want to employ AI in making your small business grow.
How to Propel your Business Growth with AI?
1. Optimize search marketing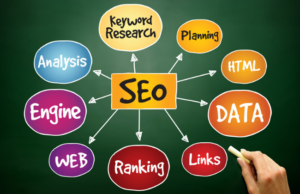 One way companies and small businesses can improve their marketing are to optimize search marketing. Almost every industry is using search. By utilizing AI and some of the best practices like SEO, you can optimize search and build an online reputation. AI can aid in marketing in many ways. For instance, the use of voice search technologies such as Alexa, Siri, and Google Assistants is one way AI is making marketing much easier for small businesses today. With AI, businesses can integrate into their websites and optimize for mobile apps. AI is making possible conversational and interactive marketing, which is what most customers are looking for today.
2. Increase customer conversion rates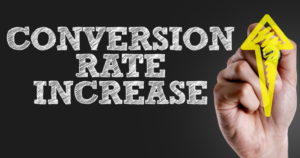 Do you want to turn your web traffic into conversions? You have to focus more on creating custom landing pages that can move down the sales funnel. A landing page should be more entertaining to visitors so that they spend more time on your website and get to learn about the products and services you are offering. This also gives you more time to convert your visitors into customers.
When a customer visits your landing page, you have to convince them to stay longer on the site. This is not possible to achieve if you don't have more entertaining landing pages. So how do you use AI to make your web pages more entertaining?
Use AI chatbots to improve conversions.
Customize the landing pages based on visitors' previous browsing behaviour.
Use the latest image recognition technology to choose images based on sentimentality and behaviour.
You can predict future actions that customers are more likely to take by anticipating customer pain points and optimizing all your online marketing tips to maximize conversions in the form of sales.
3. Improve search visibility 
Most search engines, including Google, are using AI-powered algorithms to optimize search results for users. The algorithms collect data on which sites customers spend most of their time online, their search history, and how they are searching for information. To present the right results to their users, search engines like Google use voice search like Siri.
Today, voice search is becoming a more popular search for most individuals, especially with the advent of smart speakers. So how can you optimize your website for voice search and increase customer conversions?
Use keywords and phrases that most of your customers are using to search for your brand online. Create content with such keywords and increase your ranking on search engines.
Create quality content that focuses on addressing questions that most of your customers may be having about your product and services.
Write content in a conversational tone if you want to focus on voice search intent. You should only include long-tail keywords when creating content for your website.
4. Boost your content marketing results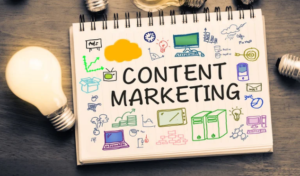 You need a lot of time to create content manually. If you want your content to remain relevant and selling, you should focus on creating hyper-personalized content to publish on your website. Create high-quality content that the reader can enjoy reading and sharing on all platforms. You can take the help of an expert content marketing agency to do this task for you.
AI-powered solutions can help you to:
Audit all your content and find out which ones are more likely to drive the most traffic.
Optimize your content strategies using content performance data
Determine the best content ideas that can increase engagement, drive traffic, and increase conversions.
Proofread your content for typos, paragraph density, readability, and grammar before you can publish it.
Create hyper-personalized content specifically by racking consumer preferences and behaviour.
5. Increase cybersecurity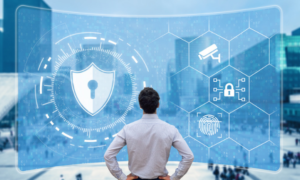 Data security is becoming a top priority for most large companies like Marriot and Facebook announcing data breaches. In preventing cyber crimes from happening, most companies are proactive in using AI security programs to keep track of potential threats in their systems. These systems can flag out all the possible illegal activities and stop all the attacks from happening. This lowers the risk of companies losing their private data to cybercriminals. It also helps companies to build a reputation with their customers by assuring them that their data is in safe hands.
Some companies that are already applying AI and machine learning to fight cybercrime attacks include Chronicle and Microsoft. AI can analyze and scan large amounts of data which makes it useful in reducing cybersecurity risks. Ideally, every business that handles customer data is open to cyber attacks. With AI technology, businesses owners can now have some relief knowing that an AI-powered system is on the watch to protect their data and prevent any attacks.
6. Automate HR Tasks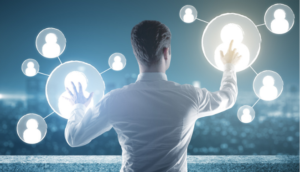 Large companies can use AI to automate HR tasks. Most of the AI tools save time when recruiting and hiring new employees. AI also reduces employee turnover in the recruitment process, and this saves the business some money. With the right AI, HR tools, businesses can scan candidate information to specific criteria that a company is looking for in an employee, such as skills, talent, and experience. This increases the quality of candidates in the recruitment and shortens the recruitment process.
Final Thoughts 
Companies that want to grow today should start implementing AI in their HR processes, content marketing, SEO, data protection, and automating other activities. AI is making life easy for small and large businesses. The future of AI is now, and businesses that want to grow their sales and improve customer conversions should implement AI in their marketing strategy.