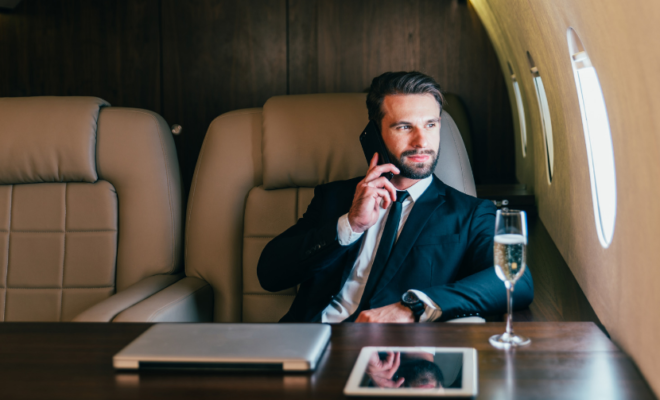 Business
Why It is Better to Fly Private?
By
|
If you're choosing between flying business class and hiring a private jet, the answer is a simple one: fly privately, of course! Business-class is one of the most comfortable classes that you can choose on a public flight: there's more legroom, nicer meals, and more privacy. On a private jet, however, these benefits are taken to the next level of comfort.
The word luxury is synonymous with private jet charter travel, and this is for a good reason. There are many benefits to choosing a private flight over a business class one. In this article, we'll delve into some of the benefits that your private jet charter company may offer.
Before the Flight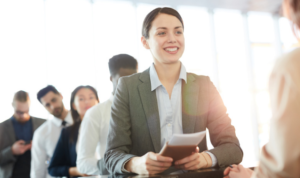 The stress of getting to the airport on time is one of the worst parts when travelling for business. If you're like me, you'll leave the house two full hours earlier than you think you actually need to, to make the flight with time to spare.
You'll end up sitting in some dingy lounge or airport restaurant to while away the time before boarding begins. When you book with a private jet company, sometimes the stress of this step is taken off the table for you completely.
You'll need to check what services are offered in your package, but some services offer a chauffeur-driven limo or town car that collects you from your home and takes you straight to the airport. Could anything be more luxurious!
When you arrive at the relevant terminal, you'll go through a fast-tracked queue as you are flying with a chartered jet. You'll need to remove all metals and electronics as with any airport check-in, but the queue will not be as long as the one you would have to stand in if you were using a public airline. In less than 15 to 20 minutes, you'll be done with all the necessary security check-ins, and then it's on to the flight and onward to your destination.
The Flight Begins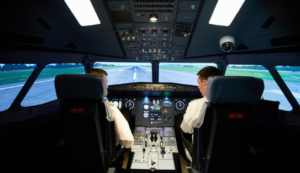 If the airport is a large one, you'll be ferried from your waiting lounge to the plane by shuttle, just like with any other flight. The cabin of a private jet offers ample room when compared to even the most spacious business or first-class cabin on a regular flight. The flight attendants will welcome you with smiling faces and probably offer you a flute of champagne or whatever your drink of choice might be.
You'll get a hot towel to cleanse your face and hands and have a few minutes to settle into the cabin before takeoff. Whether you have booked the flight for you alone or with colleagues/ friends will determine whether or not there is anyone else in the cabin with you, a massive change from any other flight, we can tell you that for sure!
Stretch your legs, sip your champagne and wait for the captain's voice to come over the loudspeaker as he introduces himself and the crew and welcomes you to the flight.
The cabin crew will take you through all the usual safety precautions and explain to you where the exits are: this is information that you would need to have on any flight, whether it's private or commercial. Once you've taken off and climbed to cruising altitude, you can really relax and enjoy your flight.
Most private jets have onboard wifi, so if you want to post on social media or get some work done while you are on your way to your destination, you can! The seats in a private jet are oh-so-comfortable: more like armchairs than aeroplane seats, really. There will be headphones available on the flight if you don't have your own: not the usual flimsy ones but really good quality ones.
Meals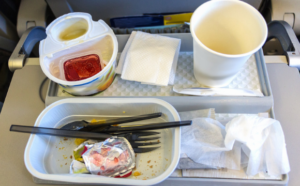 Now it's time for breakfast, lunch, or dinner, whichever meal is appropriate for your flight time. The food in business class is excellent, to be sure, but the food on a private jet? Unparalleled!
You might have to select delicious meal options beforehand if you have special dietary requirements, but the options are far more delicious and widely varied than what you would be offered on a commercial flight. There will also be a selection of hot and cold drinks as well as alcohol if you are over the legal drinking age.
The Rest Of The Flight
The cabin crew will mostly stay out of your way on your private flight unless you need their assistance. The door to the cockpit is usually open, so it's interesting to see what the pilots are up to!
When it's time to come in for a landing, the cabin crew will let you know you need to pack away your electronics and put on your seatbelt. Just like that, an entire restful, luxurious flight has passed by, and you've arrived at your destination!
Wrap Up
Booking a private jet is better by far than opting to fly business class. It's clear from all of the points in this article why a private jet is a superior choice: we suggest you try it to see for yourself!