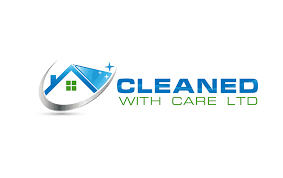 Business News
How to start and grow an exterior cleaning company?
By
|
Exterior cleaning is a broad subject, it would be easiest to start your business as a residential window cleaner and then invest to grow your business expanding into all aspects of external cleaning for domestic and commercial clients.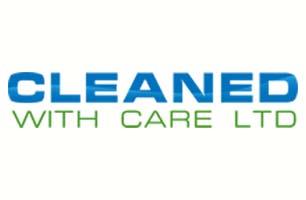 Cleaned With Care Ltd was founded by Peter Jones in 2017 after six years in the external cleaning industry – starting out as a window cleaner.
Peter realized that clients wanted more than window cleaning, residential clients were asking for gutter cleaning, driveway cleaning, patio cleaning, and UPVC cleaning services.
The secret to success in this crowded industry is to be reliable and invest in the best equipment to make the job as easy as possible and as quick as possible – enabling you to reach higher levels of profits.
The team at Cleaned with care ltd now provide a complete range of external cleaning services throughout London and the southeast to commercial clients and a complete range of residential external cleaning services to clients in South Buckinghamshire, where the company is based.
Commercial cleaning services include pressure washing, gutter cleaning, graffiti removal, and window cleaning.
Residential services include roof cleaning, gutter cleaning, window cleaning, and driveway/patio cleaning.
Peter's top tips for growing a cleaning company are:
Invest in the best equipment
The best equipment will make each job easier, faster and safer. That's why our company has invested in our own 18 meter MWEP (cherry picker), mobile access towers, gutter vacuums, market leading pressure washers and steam cleaners along with a whole host of accessories to make each job run as smoothly as possible.
Invest in training for staff
We can only grow as fast as our staff grows, therefore we invest in the best training in each aspect of our business for our staff including IPAF and PASMA training for operating cherry pickers and building mobile access towers.
Always over deliver, for each and every client
Client satisfaction is the key to word of mouth marketing – which in turn brings you new clients which cost you nothing out of pocket to acquire. Delivering 100% client satisfaction is only possible with dedication from you as your business leader, investment in the best equipment and staff with a dedication to getting the job done to the highest standard.
Always be advertising – even when busy!
Many small businesses fail because they simply do not have the ability to acquire clients in enough volume at the right cost.
Cleaned With Care Ltd has become a leading exterior cleaning company because of its constant marketing action which is carried out via several different channels.
Google: Your hottest prospects are searching for services in your area using Google. You need to appear in front of them using by carrying out local SEO
Facebook: Facebook is a great platform to reach your local community and works great when promoting a monthly special offer. Facebook's paid advertising targeting capabilities are incredible, utilise paid Facebook ads to quickly bring in a hit of new leads to your cleaning business.
Leaflets: Leaflets are great when first starting out in the residential cleaning industry, your downtime can be utilised by posting leaflets. You can expect a response rate of 0.5% but also expect to have a very high conversion rate from enquiry to bookings.
Door Knocking / Walking In: Knocking doors to introduce your services to residential homes is a great, zero cost way to start bringing in new customers when starting out. Walking in or cold calling on potential commercial clients is how to start getting yourself out there to businesses.