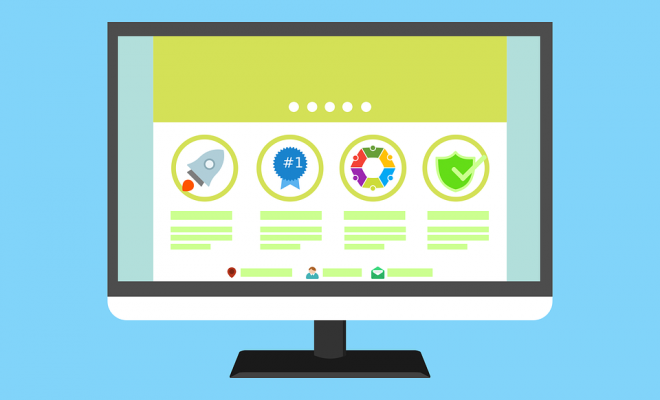 Business Tips
What Are The Top 3 SEO Friendly Hosting Company's
By
|
What is SEO Web Hosting?
SEO Web Hosting actually does not have a certain name definition because it's not a service or product. It's simply can put in terms to describe a friendly web hosting. In other words, it is SEO provider that does not offer any special offer but simply does not do anything bad for your SEO.
How A Hosting Plan Can Affect SEO Rankings
The first thing you should know when it comes to SEO is details, they are important a lot. One of those details usually can cost you of choosing a good web host. Have in mind a hosting plan you chose can have a big impact on your rankings. The general impact will replay on the size of the website and traffic but have in mind your host will either support you or harm your rankings. And of cores, it's in your best interest to have the best results.
SEO has a lot of rules or simply it's made of rules, among these rules are some are affected by host provider: availability, security and SEO awareness, speed etc.
Website speed:
This is an on-page SEO factor and your website should load fast as it can. Have in mind nothing makes a visitor uninterested like a page that takes a long time to load. Forever may seem long but it's up for 3 to 5 sec for a visitor to lose interest in your site. Loading time can depend on many factors such as the size of an image, site structure, an HTTP. Hover a blocked up host can mess up all efforts that you invested in optimizing your page speed.
Server Location:
If you thinking of buying a hosting it's better to buy it in your own country. Because Google uses host server location to find where your business is located. But have in mind it's a very weak signal and there are other factors like phone number or address on your site and they have a big impact.
To better understand what I saying here is an example: You want to target LA, and your site is based in London you are not likely to rank in LA. Distant host location can surely drag down your site speed because HTTP takes a longer time to reach sot server and instantly its take a longer time.
You should choose a host that is most suitable for your website. As you notice downtime, host server location and speed has a crucial impact on SEO. It's important to choose host most suitable for your website and regally monitor your host server performance.
Excessive Downtime:
A cheap and low-quality host can really mess up your website downtime. What we see all too often is a website with great content, amazing structure but the hosting servers have constant downtime. This increases bounce-rate which means that people coming to your website can't get on to it, so they decided to click back and go to the next result in the Google search results. Excessive downtime should defiantly be avoided at all costs at the end of the day you can't build a house on half a foundation.
PHP version and SSL:
So what about PHP versions why is this important? Well, this is important because outdated PHP versions are a security risk. Not having this up-to-date could spell disaster due to hackers stealing all your valuable website information or online products. What about other software? Well, there are a few things but none as important as SSL or security sockets layer certificate. This protects your website and website users while checking your website out, imputing data of some sort like credit card info or other sensitive information.
So what are the choices for SEO friendly hosting?
As we have mentioned above picking a hosting provider is not to be taken lightly as your whole business, reputation or blog rest on the shoulders of your hosting provider. We will start this list with the top UK hosting providers and help you choose the best option for your website.
Seekahost
Seekahost in my opinion by far the best hosting money they offer domain buying free SSL very affordable hosting for as low as just 9 dollars per year. They are a UK based company so you know they are reliable especially with 99.9% uptime (tested personally). The guys who run SeekAhost are also very connected to the SEO world so they know what is needed. With regular updates and amazing server locations, this is my number one choice for SEO friendly hosting.
Kinsta
The next competitor in our lineup of the dynamic SEO trio is Kinsta, by far an excellent competitor and a custom interface for website hosting and free SSL certificates. Probably one of the most expensive options on our list at 30$ for a starter package. I have to commend Kinsta on their amazing support service being online 24/7. If you have the cash to burn not a bad option at all.
Siteground
Another newbie next to the hosting giants like host gator and godaddy, but never one to skip out on quality. Siteground being third in this list does not mean anything bad against their record. If anything they should be praised for being in a better league of quality hosting for SEO next to the big names. With packages starting at just 13$ USD for regular packages they are the middle child not as value for money as Seekahost but not as customer centered as Kinsta. Not a bad option in my opinion.
So in conclusion, if looking for proper SEO hosting with minimal down check out one of the hosting options above. They won't let you down that's for sure, with so many successful businesses out there using SEO, the need and demand for SEO reliable hosting will defiantly be on the rise.
When checking out any hosting option make sure you check out the above links to get a good idea on what you need to ask your hosting provider. SEO takes months and is very expensive so making sure the foundation you build your business on is rock solid. At the end of the day, you don't want to keep revisiting arising issues and thinking its code/theme/plugin issues believe me I've been there.