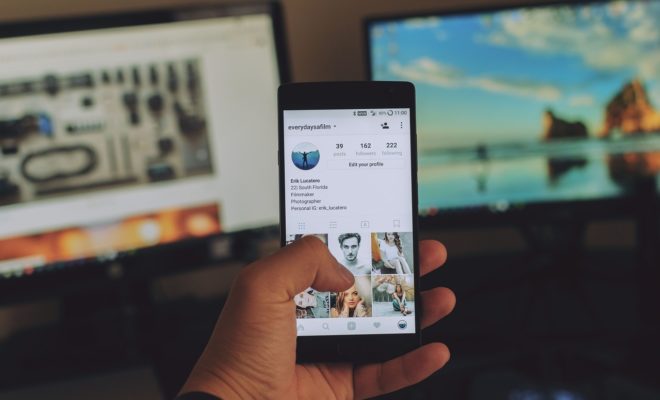 Business
How Headless Commerce Can Help Businesses Grow?
By
|
Online purchases were predicted to increase in the future years, even before the worldwide epidemic forced many customers to turn to the internet for their everyday needs, their entertainment, their charitable giving, and more.
In 2020, consumers spent 40 percent more on groceries bought online than they did the year before. In the middle of the pandemic, the sector has been a big disruptor, forcing many people to depend primarily on internet purchasing.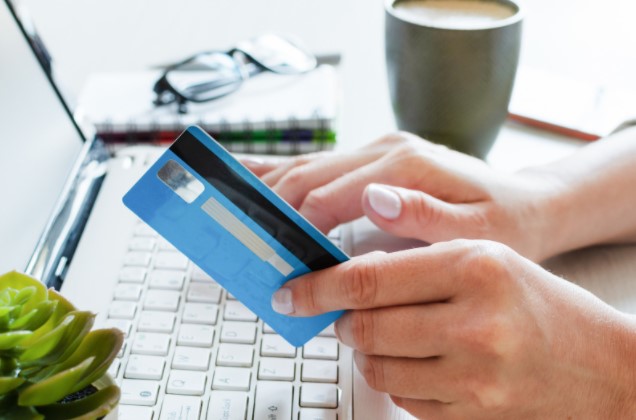 It might be challenging to keep up with the growing number of online buyers and differentiate your business from the other millions of eCommerce sites that have sprung up in recent years.
Additionally, you're one click away from expanding your knowledge about headless commerce too. It is a never-ending challenge to design a shopping platform that is efficient behind the scenes and pleasant for users on the front end.
Storefront issues may be exacerbated by modifications made to the backend and vice versa. For websites to meet demands, mobile-first designs must be consistently updated. When a payment platform is integrated, such as PayPal or Apple Pay, it sometimes necessitates substantial modifications to the backend. It may even alter the design of the front-facing sites that customers see.
Now, let's see how headless eCommerce might boost your business's growth.
Headless eCommerce Allows More Customization On Mobile Devices
Generally, conventional e-commerce sites are designed for horizontal displays on desktop computers and do not cater to mobile devices or vertical displays. Because it is difficult to modify the programming of conventional eCommerce websites to conform to the system where they are being seen, some seem excellent on laptop displays. Still, they are so congested on mobile devices that they are unusable.
Although mobile device adaptability wasn't high on the priority list at the beginning of 2010, the rise of mobile commerce over time shifted the focus. Providing a superior shopping experience for mobile devices is becoming a major factor in gaining market share in the eCommerce sector. Moreover, headless commerce is the best option since mobile versions of e-commerce sites need ongoing improvements. The ability to adapt the user's experience according to their device, connection speed, and other characteristics is made possible by headless, which also enables other mobile shopping choices including native business applications.
Why Is Going Headless Crucial To Your Company's Long-Term Success?
Many of the problems that organizations are now experiencing may be overcome thanks to headless commerce, since it allows them to choose best-of-breed solutions that are suited to their individual requirements. It can provide the sophisticated digital experiences that consumers have come to demand. It can also facilitate quicker and simpler site updates. Frontend adjustments may be made by the marketing team without requiring any work on the backend.
This model's adaptability and optionality make it possible to implement various front-end strategies. If you choose a material or experience-led approach, you may implement either strategy with the help of a content managing system or a digital content platform. The term "headless commerce" is one of the most controversial and nebulous terms in the world of electronic business.
It is a topic of constant fascination for software engineers, who love to talk about its "headless subtleties," yet it remains mostly baffling to businessmen. If your target audience requires a mobile experience similar to that of a native app, you may take advantage of a progressive web application.  You might become resourceful by using IoT technology or developing a tailor-made solution to meet your specific needs.
What's Your Role In Headless Trade?
Now that you know what this business is and why it's popular, you probably want to know how it will personally influence your company. If you hold a position of authority in the eCommerce sector, it is crucial that you understand how grasping the headless opportunity may affect the role you play and the business results you are responsible for.
Communicating the business logic across all front ends or touchpoints is essential. This is difficult and costly to build, and it may confuse if the management rules are applied in different ways at various points of interaction. The sales department would be in utter disarray if, for instance, these regulations had been modified on the internet but not at other interfaces, leading to consumers being confused about the multiple catalogue editions and pricing.
It Allows A True Cross-Channel & Multi-Device Experience
When making a purchase, clients want a unified trip across all channels, whether they interact with a company by desktop computer, mobile device, or chatbot. Despite the claims made by monolithic alternatives, it's not always the situation that they support omnichannel interactions. When a firm wants to add a new digital sales channel but can't because the old eCommerce software doesn't support it, it can't.
However, a headless solution frees up internal developers to build a user interface for a modern electronic distribution platform whenever and wherever they see fit. The ability to centralize all customer data and provide a robust API layer for frontend designers to incorporate shopping into any user experience is made possible by headless solutions, allowing eCommerce firms to create that unified system for each and every primary contact.
Conclusion
Implementing headless commerce may seem like a technological fix. But it might radically improve your company's approach to online marketing, content management, and operations. Taking a headless approach may simplify the complicated and lay out the whole process from beginning to finish. And that might be useful if you're trying to find new methods to connect with your clients. It's not a passing fad but a novel approach to making the most of your current eCommerce resources.
The biggest benefit of being headless is that it leaves you open to adopting new technologies as they become available. The company must be aware of this and use the benefits of having no leaders. For this reason, it offers your company a wide range of benefits. Use headless if you want to simultaneously build up many lines of communication with customers. By becoming headless, you may speed up development, save costs, and accommodate the emergence of speciality.