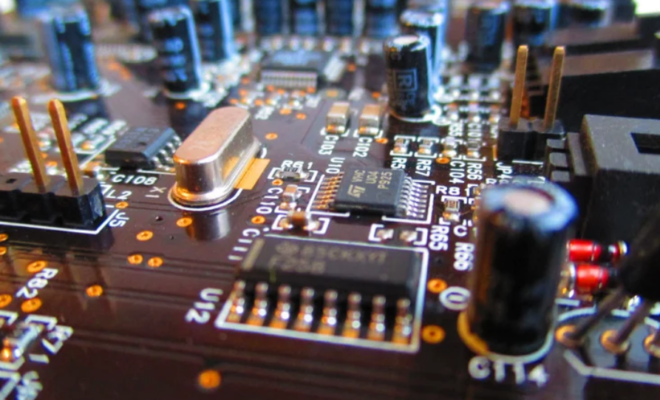 Business
How to Buy Computer Hardware as Russia-Ukraine Conflict Disrupts Global Supply Chains?
By
|
Russia's invasion of Ukraine has added to the disruption of global supply chains that were already in shambles after the Pandemic. What does this mean for the IT hardware sector? How can you run and insulate your business in these turbulent times?
The Russian invasion of Ukraine has sent shockwaves through the global supply chains that had yet to recover fully from the Pandemic. Strict sanctions by the UK, USA, EU, Canada, Japan and Australia followed the Russian invasion on February 24. This new challenge posed by the Russia-Ukraine conflict will add to costs and increase delivery times for computer parts.
Cancelled or Rr-routed Flights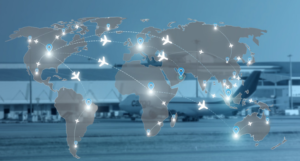 As flights get cancelled or re-routed, suppliers have to opt for more expensive transportation options and longer routes, leading to an increase in prices.
Shipping business ports around the Black sea have shut down, as a result, many cargo ships are either docked or re-routing. This is creating delays and backlogs that are especially affecting industries such as electronics and semiconductors that rely heavily on fast shipment to operate smoothly.
Increased Fuel Prices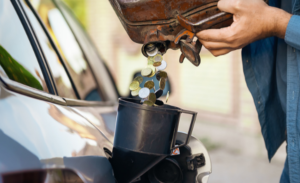 Everyone knows that Russia is the world's second-largest distributor of crude oil after Saudi Arabia. So far, Russia has not stopped exporting oil, but the conflict has already caused a hike in the crude oil prices on the international market.
Increased oil prices mean that it will cost more to transport goods, as vehicles used for transport run on fossil fuel.
According to the European Commission, Russia is the origin of 26% of the EU's oil imports and 40% of the EU's gas imports.
Global shipping giants that have temporarily suspended shipments to and from Russia through air, rail and ocean so far:
Stockers Horde as Fears Grow
An artificial shortage of spare parts may be created as stockers hoard out of fear.
Shortage or Price Hike in Raw Material
Russia exports metals such as platinum, aluminium and steel to factories in Europe. As sanctions over Russia are intensified by the international community, manufacturing companies that import ores from Russia will have to look elsewhere for raw material in order to abide by the sanctions.
The worsening situation in Ukraine is making semiconductor manufacturers nervous as Russia is the major exporter of neon, xenon and palladium. The US imports about 35% of its palladium from Russia. Ukraine meets 70% of the global demand for neon gas. Both materials are necessary for the semiconductor lithography processes.
According to the European Commission, Russia is the EU's fifth-largest trade partner, representing 4.8% of the EU's total trade in networking goods with the world in 2020.
Businesses Terminate Contracts With Russian Partners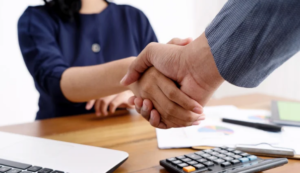 \Major US based chips manufacturers Intel and AMD have suspended sales in Russia. Taiwan based company, Taiwan Semiconductor Manufacturing Co. (TSMC), has had to end their trade agreements with their Russian partners due to the sanctions imposed by the Taiwanese government on Russia.
Artificial Hike in Prices
Although there are multiple factors that may cause computer hardware prices to rise and deliveries to be delayed, some computer resellers may use the Russia-Ukraine conflict as an excuse to increase their prices.
Buy Now While Stocks Last
A shortage or price hike does not happen immediately as regional distributors stock in advance. This stock acts as a cushion if there is a break in the supply chain.
Although, if businesses in the UK go into a panic mode and buy frantically in advance it might lead to a shortage where none would have existed otherwise, it still is a good idea to buy now the computer hardware you may be needed in a few days or weeks time.
Expect Longer Delays Than Normal
Order the computer hardware you need alreast a week earlier than you normally would. The current conflict may not affect the delivery time at all, but give yourself a week's cushion just in case. You should also ask your supplier where the products are being shipped from and which courier they are going to use to ship them.
This will give you a rough idea if your delivery will be delayed or not. You can also check with the courier if their service is being affected because of the war in Ukraine. For example, FedEx has provided a detailed update on their services in Ukraine, Russia and Belarus.
How to Buy Computer Hardware as Russia-Ukraine Conflict Disrupts Global Supply Chains?
Buy From Local Distributors
Ask your reseller to source from a distributor who has a warehouse in a location the supply chain from which has not been affected because of the ongoing crises. This may mean buying at a slightly higher price but you can be sure that your shipment will not get stuck inroute.
Buy From Specialised Resellers
Bigger may not always be better. Although you may be inclined to buy from the biggest resellers like Scan or Misco, in turbulent times such as these, smaller retailers may prove more resilient as they are more agile and good at manoeuvring under tight situations.
If you are unable to source apart from your regular suppliers, you should try a specialised reseller. But before you do, make sure that the company is a legitimate business registered in the UK by looking it up on the UK government's company register. You can also read reviews submitted by customers on Trustpilot.