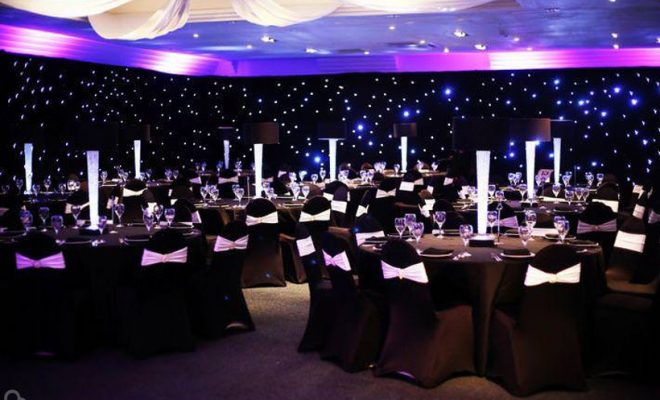 Business Tips
How To Choose A Banquet Hall That Wont Empty Your Pockets In London
By
|
When you are looking to pick an ideal banquet hall in London for your wedding or any other event, but goes without saying that you must exercise due diligence while at it. You will need to balance between picking the right venue, and ensuring that it is within your budget. London is home to some of the best banquet halls one can get anywhere in the world, but each comes at a price! The key thing here is to balance between getting a hall that serves you right, without costing you an arm and a leg. Usually, the below considerations should always guide you in our search.
Capacity; what's the capacity of the banquet hall that you're looking to hire? The capacity of the hall will determine the success of your special day in very many ways. If it is too small, your wedding guests are likely to feel cramped up and may not even enjoy their presence. On the other hand, pick an extremely large hall and you risk hosting your guests in a huge, ghostly venue that's as boring as it is unimpressive.  Thus, know the number of guests you'll be hosting well in advance, before going out to hire a banquet hall.
Location matters; the other thing you should always consider is the venue of the banquet hall. Needless to say, a hall that's located in the heart of London is likely to be costlier than one located further out of the city. You want a venue that's strategic and easy to access by all guests. While at the location, also consider things like parking so that guests who'll drive to the venue won't struggle to find parking space. Still, it's always very advisable to pick a venue that's close to the church or venue that the couple weds. The banquet hall is for hosting your guests after the wedding; no one wants to drive 100 Kms from the cathedral to a banquet hall for the reception.
Interior design; lastly, what interior design does the banquet hall offer? The more the designing, the more it is likely to cost you. But even cost aside, remember that the banquet hall you choose will forever be remembered by those present. You'll, therefore, need to pick an ideal venue that's tastefully designed. Some banquet halls do the interior designing themselves; others will allow you to bring your own designers so they can design the space according to your wedding's theme and colours. This latter option may help you save a few coins, but you must ensure that the designers you get are pros and equal to the task.
In summary;
Choosing the ideal banquet hall in London is always a delicate act of balancing between getting a great venue, and working within your budget. it makes much sense to get in touch with a professional wedding planner to help suggest the best, most affordable wedding venues around the city of London.