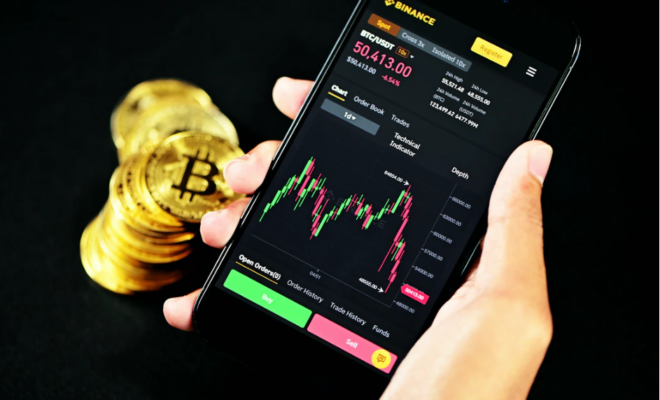 Cryptocurrency
How to day trade Cryptocurrency?
By
|
Are you interested in Cryptocurrencies and digital assets? Do you also want to learn the day trading of cryptocurrency? If such things which we often hear about money interests you then keep reading this article. We will be explaining how to day trade cryptocurrencies using some cryptanalysis equipment. We are going to share our team's experience in day trading as well. You will learn how to plan, what is required, and what it takes to day trade for a living. Hopefully, by the end of this trading guide article, you will be well-knowing about such technological terms.
Before you start day trading, you should have a rule-based and structured strategy approach. Day trade of cryptocurrency does not mean you are going to trade every day or make money every day. So, to protect your balance, you need a perfect day trading strategy.
If we look at the crypto market, it has become a roller-coaster because of the high volatility of cryptocurrencies and bitcoin. In such a crypto market environment, it would be the perfect time to deal with up and down swings that will help you make decent profits and maximize your revenue. Now, let's begin with what you should learn to day trade cryptocurrencies to protect your balance and maximize your profits as well.
How to Day Trade Cryptocurrencies and other Digital Assets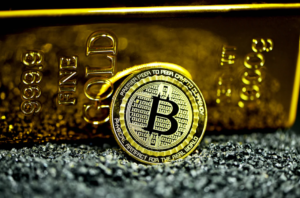 Before you invest in cryptocurrency, you should have a proper understanding of how it works. There are several digital platforms where one can trade such as crypto and bitcoin from anywhere having an internet connection. There are other traditional platforms as well which would help you trade cryptocurrencies. Although, if you have searched about day trading, you would be already familiar with such digital terms. So, we are going to provide every information you need to survive crypto day trading over here.
Due to high volatility, the day trading cryptocurrency market can be very lucrative. Also, the crypto market is a relatively new asset term, there will be significant price fluctuations. You should have high reading of volatility before you day trade cryptocurrency or any other digital assets. You also need good liquidity and the right timing to make precise entries while day trading crypto.
When you trade Forex currencies, you will find that so many cryptocurrencies and crypto exchanges are out of liquidity and have no instant execution to offer. So, before you trade any crypto or bitcoin, it is essential to check how liquid such digital assets you are wishing to trade. You need to remember that lack of liquidity might lead to substantial slippage and a big loss.
As we have already mentioned that you do not have to trade every day while day trading cryptocurrencies. You just have to day trade any crypto when all the conditions aligning on the platforms are in your favor. So, in such cases, limit your trading on the highest-volume days and avoid trading on weekends. Now, we will be explaining how professional traders to day trade cryptocurrencies.
Strategy to Day Trade Cryptocurrency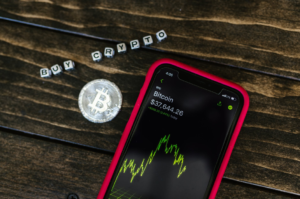 The strategy behind day trading crypto is to get trading opportunities that help you make quick profits. If you are also curious about day trading and it suits your personality, let's get into detail with a step-by-step guide. You can start trading with Bitcoin Era Software.
Step 1: Pick Crypto with high liquidity and volatility
As we have discussed above in the following article, the main choice you require to pick coins having high liquidity and volatility. On the day when you are going to trade bitcoin if it is not high liquidity then choose another coin with good volatility and liquidity. There are around 1500 plus coins in the market that are growing rapidly whether we talk about their market capitalization or a single value. It is up to you to choose top cryptocurrencies to gain decent profits while trading.
Cryptocurrency

 

Market Capitalization

Bitcoin

$703.18B

Ethereum

$267.67B

Tether

$62.58B

Binance Coin

$53.85B

Cardano

$46.89B

Dogecoin

$39.13B

XRP

$38.52B

USD Coin

$23.88B

Polkadot

$20.71B

Uniswap

$12.25B
Sometimes, day trading small capitalized cryptocurrencies can also be beneficial for the business. Also, there is a higher risk in trading small crypto as compared to high-rated crypto. In the market of crypto exchanges, prices can rise as higher as they swing while trading.
Step 2: Apply Money Flow Index Indicator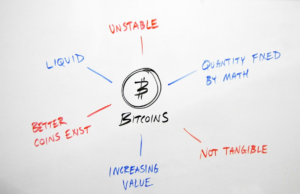 Money flow index, a simple technical indicator that is used for a specific day trading strategy. This indicator is used to track the activity of smart money while trading cryptocurrencies by various institutions.
Step 3: Wait for the Money Flow index to reach 100
The Money Flow Index (MFI), shows the presence of big trading opportunities. Smart money flow does not leave their footsteps, so it is a very tough task to keep track of more than 1600 digital assets. Si, it is essential to have proper knowledge of reading MFI indicators to keep track of such smart money.
Although, technical indicators are not always right and exact to the knowledge. To determine the track on a trading strategy, you need to study crypto price reactions while leaving the first two MFI reaching 100. When the price drops after two readings, it will be pretty obvious that we are going to face down day and it is not the best day.
Step 4: Buy when MFI is equal to 100
After recognizing two MFI readings, you can also wait for the third MFI reading above 100. It is not important to have a third MFI is equal to 100.
Step 5: Take profit during the first 60 minutes of opening the trade
You need to be flexible enough to take profits during the first 60 minutes after the trade got triggered in the market. Although, holding your trade more than an hour might lead to loss and less success rate.
Conclusion
Well, you have taken time to read this article about how to day trade cryptocurrency, now you should be able to buy and sell bitcoin and other digital assets. Once you will start bitcoin trading, it is no wonder that you will get profits regularly. Day trading of cryptocurrencies can be an excellent way to increase your crypto portfolio in the market of crypto exchange.
We hope the above information about cryptocurrency and day trading is helpful. In case, you have any queries related to cryptocurrencies and day trading, feel free to leave a comment below or reach us.