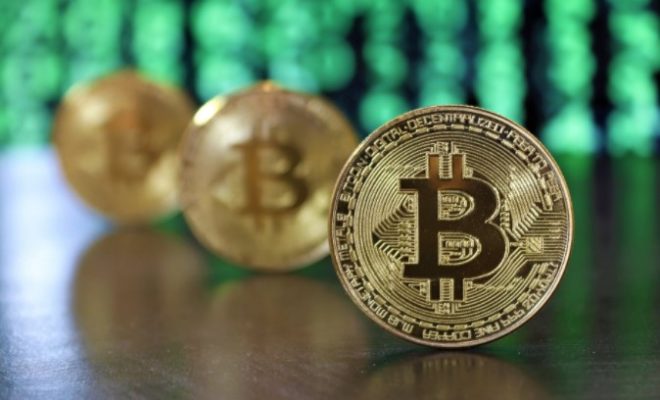 Trading strategies
How much does it cost to start Bitcoin trading
By
|
Have you caught up with the Bitcoin craze? It's hard not to be curious about Bitcoin trading with all the bullish news from 2020.
Though the prime time to invest in Bitcoins may have passed, trading in it is just as lucrative as ever. But before you jump to the opportunity, let's take a look at how much it will cost you to set yourself up.
The Initial Setup
As a trader, you need to have a basic Bitcoin setup for yourself.
You need a Bitcoin wallet that is linked to your bank account. Now, most of these digital wallets are free to use with some premium features that you can pay to unlock. Digital wallets are perfect for fast transactions. Before you choose a wallet, do a thorough background check of the exchange it uses and its security features.
If you are trading a large volume and wish to store your profits more securely, then you should buy a hardware wallet. It will set you back 80 pounds to 160 pounds in the U.K., but it's worth every penny for the security it provides.
You should also have a stable internet for your device. The cost of the internet varies from region to region. An unlimited download with decent speed (64mbps to 350mbps) will cost 25 pounds to 40 pounds per month in the U.K.
Secure your connection with a paid VPN that will cost from 1.45 pounds to 15 pounds per month depending on the provider. Compare different pricing plans before selecting one.

Trading volumes
Now that your setup is done let's talk about how much Bitcoin you need to start trading.
To trade in Bitcoins you have to buy them at a lower price and then sell them at higher rates. You can buy Bitcoins from exchanges like Coinbase or Kraken. You can alternatively use brokers to buy and sell, but they generally charge higher. The exchanges will also deduct a transaction fee every time you buy or sell Bitcoins.
You can find the cheapest exchange which has a good reputation by comparing the different prices and security features.
Every exchange has its own rule regarding the smallest purchasable amount. The minimum transaction amount in Coinbase is 2 pound worth of Bitcoin. So you can technically start trading with just 2 pounds. But it will take a long time and a lot of favorable trades to build a substantial portfolio from 2 pounds worth of Bitcoins.
So before you buy Bitcoins to trade, you need to have a plan or strategy of trading. Different trading strategies demand different volumes of capital to turn a profit.

Trading Strategies and Capital Required
Just because you can start trading with very little capital, doesn't mean you should. As a rule of thumb, you should invest only as much as you can afford to lose.
Trading in Bitcoins is risky because of its volatile nature. The worst-case scenario is that you lose everything that you invested. So it's not a good idea to put your faith in luck and invest your whole life savings. Make a rational choice depending on your current finances.
Investing in Bitcoins is different from trading. Usually, investors hold their Bitcoins for a longer time and consider it a passive investment. Trading, however, requires active participation. Different strategies of trading and their costs are –
Swing Trading – In swing trading, you have to observe and analyze the price graph of Bitcoin over time. And then capitalize on the natural swing of the price cycles to turn a profit. This type of trading depends on how well you can predict the price cycle of Bitcoins.
These trades can take from a week to months, and you have to keep an eye on the price graphs throughout this time to be able to sell at an optimum price. If your insights are correct then your risks will be minimal. But it's best to invest a small amount if you are a beginner. If you see profits rising then slowly increase your capital.
Day Trading – Day trading is a riskier venture. Day traders usually close all their trades by the day's end, and their profit depends on short term price movements. Because of the marginal differences in prices over the day, day trading requires more capital to turn a good profit.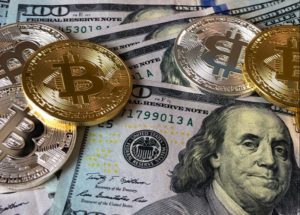 This type of trading is also quite time-consuming as you have to constantly monitor the fluctuations. If you are just starting out on Bitcoin trading then it's best to steer clear of this method.
Scalping – This is a type of day trading that is based on the idea that making small profits repeatedly reduces the risks. By conducting dozens to hundreds of small trades you are spreading out your risks while accumulating a steady profit.
In theory, you can start scalping with very little capital. But you will have to stay focused on the market throughout the day and make quick decisions to pull this off.
Arbitrage – There is no fixed price for Bitcoins. This is due to its decentralized nature and you can take advantage of it. Different exchanges have different Bitcoin prices, so you can buy from a market that offers a low price and then sell it in another exchange for a higher rate. The margin of profit is very low, so you need a large volume of capital to make a substantial profit this way.
Before deciding how much capital you should spend to trade Bitcoins, open up a dummy account, and run some tests. Decide on your strategy and make an informed rational choice while buying your Bitcoins.
Bitcoin trading is a great way to earn money. Its decentralized nature makes it a secure asset that does not depend on your country's economic stability. The markets are open 24/7 you have maximum flexibility in timing your trades.
The only back draw to Bitcoin trading is emotional triggers like greed or fear. If you want to trade in Bitcoins you have to take decisions rationally keeping your emotions in check. If you stick to a sound strategy and invest only as much as you can spare, then Bitcoin trading is a very lucrative undertaking.