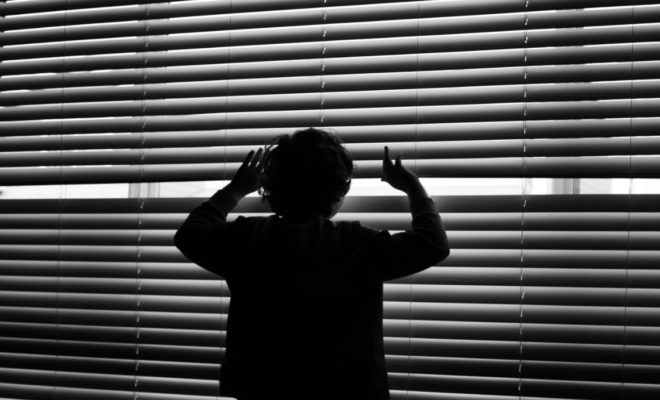 Home & Living
Top Blinds To Install In Your Home
By
|
Introduction
Blinds, especially white wooden blinds, are easily the top pick when it comes to window coverings, owing to their ease of use and durability. One can easily control the amount of light streaming in and close them up tight for some much-needed privacy. In recent years, the advancements in vinyl materials have given rise to faux wood blinds, which are now becoming extremely popular and even rivaling the dominant aluminum and wood options.
For those who wish to have maximum coverage from sunlight, there are blinds with tight-fitting or routeless slats to prevent sunrays from streaming in. There are even blinds made just to withstand spaces in homes that are prone to dampness and high humidity. There is a specific type of blind for every need literally—name it and it exists. Custom order your blind and get all your needs met. Here are some blinds for specific settings and needs, which are sure to be useful if you are looking for an interior makeover.
Faux Wood Blinds
The Faux Wood Blinds is a combination of the classic wood blinds built with the wonderful sturdiness of PVC. Despite its classy and elegant look, these blinds are deceptively easy to care for, making them a highly recommended choice for almost any room in your home.
Most faux wood blinds are surprisingly similar-looking to real wood but are actually made from polymer and comes with the added benefit of being durable like vinyl blinds. Another cool feature is that you can embellish them with a variety of premium finishes because they are made from such materials. This is a great way to immediately elevate the atmosphere and feeling of the room fitted with these blinds. Those with young children or pets can consider getting a cordless version of these blinds as well, which prevents any accident concerning entanglement from occurring in your home.
Although faux wood blinds might be costly with all its additional features, we believe it to be a worthy investment for its durability, resistance against dust, warping, and bending from weather elements. The sophisticated and inviting look of faux wood blinds is simply the cherry on top, making them perfect for the living room where you will be entertaining your guests most of the time. You may even get a compliment or two from your guest friends on these luxurious looking blinds.

Vinyl Mini Blinds
Looking for a budget option that performs despite its affordable price? Look no more—these blinds top in value-for-buck. Not only are they capable of blocking out light and providing some degree of privacy, but these vinyl blinds are also resistant to fading and can be washed for easy maintenance. Those with children and pets can rejoice because these blinds come in a cordless design as well.
Most reviews of these blinds compliment them for their unbeatable value and are easy to install as well. The best window treatment, coming in a variety of window widths, they are suitable choices for most windows. Do take note that their length offerings only come up to 64 inches.
Semi-Sheer Blinds
These blinds are great for those who value blinds' ability to darken their rooms but have a budget to stick to. They come with wide slats that will provide the perfect shade to catch a wink or watch some live streaming like Netflix. For the best light coverage, darker Mahogany-colored blinds will do the job perfectly.
Although its light coverage falls behind some costlier solid paneled blackout curtains, most reviews were positive and approving of its performance for its price. These blinds are sold in different widths and the standard length of 64 inches. They can be custom ordered to be shortened to fit your house's window if the situation calls for it.

Vertical Blinds
Vertical blinds are the go-to choice for sliding doors. Although sliding doors are a great way to bring the views of the outdoor to your home, you may want some privacy and sunlight coverage from time-to-time.
It is recommended to get vertical blinds with embossed plastic which are much more durable and are less likely to be dirted and worn out. In fact, many reviewers commented that such vertical blinds are easier to clean. The blinds are controlled by a wand, which means no pesky cords or chains. Be warned that you may have some issues with the louvers sticking in the track when pushing the blinds to the desired position. However, if you can overlook that, these vertical blinds work well and are generally aesthetically pleasing. Many also commented that it is super easy to install, which is a plus in our books.

Aluminum Mini Blinds
Aluminum blinds are a great choice if you are seeking an offering that effectively blocks sun and heat, especially if you live in an area that receives abundant sun all year round.
The main selling point of aluminum blinds is that they are capable of reflecting sun rays, which in turn reduce heat gain and accumulation in the room throughout the day. If it is costly to turn on the air-conditioning for the whole day, consider investing in these aluminum blinds instead. In addition, these blinds are usually made to resist accumulation and are generally easy to fix compared to their vinyl counterparts. Moreover, many users praise the elegant appearance of these aluminum blinds regardless of the color you choose to go with, making them a perfect combination of functionality and looks.
Conclusion
There are multiple blinds offerings for different living needs and consumer's preferences. The blinds you choose for a space in your room may not necessarily fit with another room. It is important to consider factors such as light coverage, privacy, durability, and even appearance so that you will make prudent decisions that you are unlikely to regret. As usual, it is recommended that you do your due research and not skimp on the expenses incurred from installing blinds if you have the budget. One may also consider getting opinions from the professional eyes of interior designs. Ultimately, it is also important that you as the homeowner are happy with your decision and purchase, and do not compromise functionality for appearance and vice versa.