Business Tips
Why software developers should use an insurance broker?
By
|
One of the advantages of using an insurance broker, is they work as an agent on your behalf and will identify covers to meet your needs. This can save you time and money, not to mention the potential catastrophic costs if you find yourself facing a claim which isn't insured.
The first step to meeting your business insurance needs as software developer is to engage with an insurance broker who has the relevant experience. They can help you find software developer insurance that ticks all the relevant boxes.
Working with an insurance broker means using their industry contacts to shop around for the best cover at the most affordable premiums. There are hundreds of insurers in the UK and the vast majority of them will only work with insurance brokers.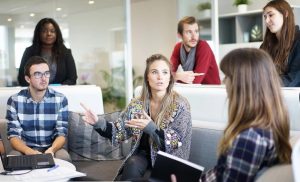 Business failure within the technology sector
Unfortunately, a high number of tech start-ups fail, the reasons can be varied. Without sufficient protections and procedures in place, mistakes and unforeseen events can ruin everything you've invested in your start-up business.
Contractual conditions, risk management and business insurance, should all be considered before you start offering software development services to your clients. When risks have potential to cause a significant financial damage but the chance of occurring is low, they are best transferred from your balance sheet.
Having the right insurance in the first place can save you a lot of heartache if something goes wrong. If a client alleges you failed to deliver on the services you agreed, an insurance broker can assist by protecting you from potentially significant costs having to defend the claim.
What insurance should software developers consider?
Most importantly, professional indemnity insurance is required if you offer a service that relies on your knowledge and skill. If a client is unhappy and decides to claim damages against you, professional indemnity provides the safety to guard against costly allegations.
Whether as a software developer you work from home or operate a from an office, public liability insurance should be considered. This covers you if anyone sustains an injury – or gets their belongings damaged – whilst on your premises.
If you employ people, even casual or temporary workers, then employer's liability insurance is a legal requirement. This cover will protect if someone makes a claim, for injury or illness whilst working for you. Being a home-based software business does not free you of these legal obligations, and the financial penalties for failing to protect your employees can be significant.
Cybersecurity is also a growing issue, so consider the risks involved and the potential impact on your clients. Armed with these insights, an insurance broker can identify software developer insurance that offers financial protection and the assistance of cyber response specialists.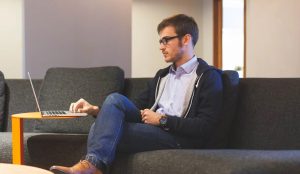 What to consider when approaching an insurance broker?
Before instructing an insurance broker, it pays to gather some essential information for their consideration.
For professional indemnity, this includes identifying your annual turnover and the details of largest software projects over the last three years. Allowing underwriters to understand and measure your professional exposure.
Whereas, if you would like to protect your equipment you will need to take an inventory and identify the cost to replace. If your tech did get stolen or became unusable, what could the financial ramifications be if your operation went offline?
The new breed of digital insurance broker will request the information required for insurers to underwrite your insurance online. They will then go to market to identify a range of options, allowing for greater choice and flexibility.
Direct insurers and online products
Remember the cheapest generic policies available can leave you underinsured and when push comes to shove and you need to make a claim, you could find your software developer insurance leaves you with no cover.
Operating within the technology space can carry a significant risk and if an unhappy client purses you in the courts, this can take significant time and expense. The support and expertise an insurance broker can offer, may just save your business from disaster.