Business
How Lone Worker Trackers Can Help Businesses?
By
|
There are many industries that require employees to work alone. This imposes certain risks on the workers, as they lack nearby support in case anything goes wrong and they're suddenly in real danger. Read about what these lone working risks are, as well as what the solution to the problem is, down below in this guide that Trackershop helped create. 
What is meant by a lone worker?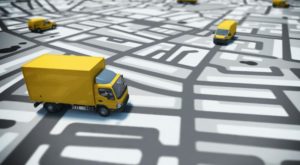 Lone workers are those employees who work on their own, with no direct or close supervision from managers. This describes both employees who work completely by themselves and workers who only have a few colleagues, their team being isolated. Examples of lone working jobs include health workers, cleaners, delivery drivers, engineers, security staff members, maintenance workers that complete repairs by themselves, and factory workers that are isolated on a certain floor.
Why are lone workers at risk?
They are more prone to mental health and wellbeing issues, as their environment can cause both stress, which leads to anxiety, and boredom, which triggers depression, because of the limited or inexistent human interaction. If an employee suffers from a medical condition, working alone is dangerous for them, as they lack assistance within reach and, as a result, it's harder to prevent an incident.
There's also a greater risk of hazards causing harm to lone workers, as they can be hurt in a severe manner or stuck in a dangerous situation without anyone noticing or being able to help. Risks for employees who work with only a few others are increased violence, bullying, and harassment, since there are fewer people in a setting, which triggers fights and conflicts. 
How do lone worker tracking devices work?
Tracking devices for lone workers use location technologies such as Global Positioning System (GPS) and come with an emergency feature – the SOS buttons. In this way, when a lone worker feels in danger, no matter the reason, they can simply press the SOS button on the tracking device and that will send an alarm to 3 different phones. When they receive the alert message on their phone, people will also be able to access the lone worker's exact location thanks to the GPS technology. Employees in distress will benefit from immediate or fast support and assistance whenever they use this emergency feature.
Why are lone worker trackers useful for your business?
First of all, making sure that your staff members carry a portable GPS vehicle tracking device that has an SOS alert feature at all times while at work is the perfect way to ensure their security. In this way, your company's employees will feel safe and happy to do the work. Motivation leads to great results, which means that your workers will perform well and will help your business grow. Secondly, being able to pinpoint an employee and their precise location, as well as being able to look at their previous GPS tracking information, will help save your business a great deal of time and money.