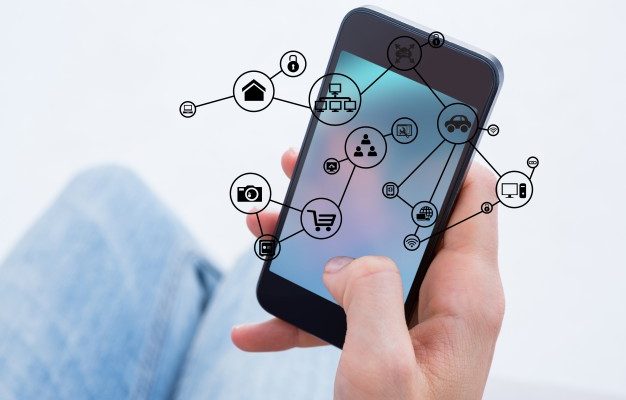 Business News
Mobile Phones: The Future Of Your Business
By
|
Technology is expanding exponentially. We have had numerous breakthroughs in the field of science and technology. The advancement of which is unfathomable. With each passing day we have been challenged by technology to change the way in which we do things. From simple tasks such as setting the alarm to more complicated ones such as cardio thoracic surgery, technology has pushed us towards where we are today and we as a society have grown to embrace this change with grace and sophistication. Technology is taking us into a future that we never imagined was possible, from drones delivering packages to electronic cars to motorized travel bags. If such is the case then we need to think of how technology is going to revolutionize businesses all over the world. Business owners either get with it or get lost in the process. Every business owner has to rethink and re-strategize in order to keep up with the expansion of the technological industry.
So, what should business owners be looking into? Well with the development of the 5G networks, which are scheduled to hit our markets sometime next year, everything is going to change, especially the way in which we do business. According to 'The Business Insider' the new and growing markets are:
Mobile Commerce
Mobile Health.
Mobile Advertising
Mobile Apps
Mobile Payments and Banks
What is Mobile Commerce?
"Mobile commerce, also referred to as m-commerce, is the use of wireless handheld devices, such as cellular phones and laptops, to conduct commercial transactions online.1 Mobile commerce transactions continue to grow, and the term includes the purchase and sale of a wide range of products and services, such as online banking, bill payment and information delivery."
Mobile Commerce is a convenient way for business owners to conduct business. Both Apple and  Android allow customers to purchase items via mobile applications. Mobile commerce has also increased in social media platforms such as Facebook, Twitter, Pinterest and Instagram. For more information on mobile commerce, click here.
Is There Such a Thing as Mobile Health?
According to the World Health Organization, mobile health is a "medical and public health practice supported by mobile devices." What this means is that devices such as smart phones, tablets and other mobile devices can be used to provide health care. Mobile health technology can be used for the following.2
Access clinical information
Communicate with patients
Real-time monitoring of patients
Provide and improve health care in underdeveloped countries.
Is Mobile Advertising the Way Forward:
Yes, by now you would already be familiar with mobile advertising because as you turn your phone on you would be inundated with text messages from local restaurants or Facebook advertisements from yoga instructors or clothing stores…and the list goes on. Mobile advertising is the way forward as it allows you to place your product in the palm of your target audience.
How Can a Mobile Application Help Your Business?
If you haven't considered creating an app for your business here are some reasons why you may want to.3
Increases visibility with your customers
Provides a direct marketing channel
Give value to your customers
Increases brand awareness and recognition
Improves customer engagement and loyalty
Outshine your competitors
Mobile Payments and Banks…What's That?
Mobile banking allows you to administer all your banking from the comfort of your home by simply using your phone. According to the 2018 Mobile Banking study conducted by Citi Bank "46% of U.S consumers increased their use of mobile banking in the past year." This study also revealed that "9 out of 10 mobile banking users (91 percent) said they preferred using apps over going into a branch, while 68 percent of millennials said they could see their smartphone replacing their physical wallet." 4
So where does that leave the local business owner? Well in my opinion this means that within the next year or so every business owner is looking at conducting his or her business right from their phone.  Your Mobile phone will be the future of your business! Just by tapping on your phone you will be able to not only send out emails to clients but also monitor and track the traffic to your website!  In the palm of your hand is a device which will allow you to communicate with your target audience like never before. Your product can be viewed by your customers within a matter of minutes! Gone are the days when you entice people with TV commercials and newspaper articles. The internet in all its glory has brought your customers closer to you! Don't watch the world pass you by rethink, re-strategize and take the opportunities given to you to learn. If you aren't sure as to where you should begin contact the experts at ClickDo Ltd. and have them teach you everything you need to know about the digital economy.  Your mobile phone might just be your golden ticket to success!
_____________________________________
1https://www.investopedia.com/terms/m/mobile-commerce.asp. Accessed 27/07/2018 at 2:33p.m.
2https://www.athenahealth.com/knowledge-hub/mobile-health-technology/what-is-mobile-health-technology. Accessed 27/07/2018 at 3:59 p.m.
3https://www.forbes.com/forbes/welcome/?toURL=https://www.forbes.com/sites/allbusiness/2014/11/17/heres-why-your-business-needs-its-own-mobile-app/&refURL=https://www.google.com/&referrer=https://www.google.com/.Accessed 27/07/2018 at 2:51p.m.
4https://www.mobilepaymentstoday.com/blogs/with-use-surging-what-comes-next-for-mobile-banking/.Accessed 27/07/2018 at 3:04 p.m.