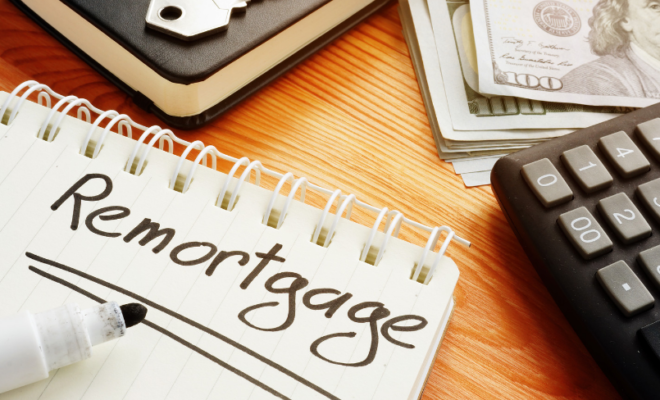 Finance
Save Cash Every Month by Remortgaging
By
|
Anyone who has been following the news will be aware of concerns about the rising cost of living. The impact of factors such as Brexit, an employee shortage, the pandemic and the war in Ukraine has seen prices continue to rise across the board, from food to fuel.
If you've been feeling the pinch, you may be looking at a way to reduce your outgoings. One way to do this is to consider remortgaging to consolidate outgoings, or just to reduce your mortgage interest rate, as we discovered by speaking to a mortgage adviser in Chelmsford.
Remortgaging is just the process of getting a new mortgage on a property you already own. Generally, homeowners start to consider remortgaging towards the end of an existing mortgage deal. Failing to think about your options as your deal ends could see you paying much more for your mortgage, as you move to a higher interest rate. This isn't the only time you can remortgage though, and if you take the right advice a new mortgage deal could significantly reduce the amount you repay each month.
Reasons to remortgage

Your current deal is coming to an end
When you take out a new mortgage you will usually be given an introductory deal. This deal tends to last between 2 and 5 years and will give you a more favourable interest rate than the standard rate. At the end of your deal period, your interest rate will usually revert to the Standard Variable Rate (SVR), and your mortgage repayments will increase.
You've seen a better interest rate
If you've been keeping an eye on mortgage rates, you may see a deal that looks better than your current deal. This could be because you fixed when rates were high, or alternatively because you opted for a tracker mortgage when rates were lower.
You need more flexibility
Life circumstances change, and the mortgage that was good for us 2 years ago, isn't always good for us now. If you discover that you now need the option to take a payment holiday or overpay and your existing deal doesn't allow this, you may want a find a deal that does.
Your property has increased in value
When you take out a mortgage the amount you want to borrow in relation to the value of your property, known as the loan-to-value (LTV) ratio, is a factor in how good your deal is. If your property has increased significantly in value, for example because you have made major improvements, you may find that your LTV ratio has decreased and that you are eligible for more competitive deals.
You may not be able to take advantage of this with your current lender, as they won't always take into account increase in property value. Your LTV may also have decreased if you have built up equity in the property
What to think about?
On paper, it may seem that remortgaging is an obvious way to save money. If a different mortgage deal offers a better interest rate than the one you're already on then you're bound to be better off right? Not necessarily.
If the introductory period of your current deal isn't coming to an end and you are trying to switch mortgage, you may find that you are liable for penalty fees. These early repayment charges can amount to thousands of pounds, and you may also be charged administration cost by your lender. It's important to check what charges you would have to pay, and weigh up whether any savings would be worth these additional costs.
As well as costs associated with your existing mortgage, there could be further expenses associated with your new deal. These can include arrangement and legal fees.
Can I just stick with my current lender?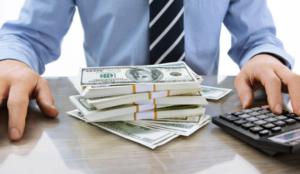 There is no reason why you can't move to another mortgage deal with your existing lender, when your current deal comes to an end. They will usually contact you well before the end of your introductory period and may explain your options then.
Staying with your current lender may mean you can't take advantage of changes in the value of your property and may not give you access to the most competitive deal. Even if you decide to stay with the same lender, it's worth seeing what else is out there.
Do I need a broker?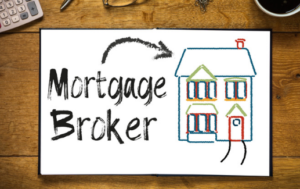 Whether you decide to go with a new lender or stay with your current mortgage provider, using a mortgage broker for your remortgage can ensure that you get the best deal for your circumstances.
A broker will take a look at your current deal and identify any penalty charges that you may be liable for, as well as seeing which mortgages would give you the best value and reduce your mortgage repayments. Brokers also have access to exclusive deals that you won't find anywhere else.
There will generally be charges levied by brokers, so you should make sure that you know how much they will be. However, you will often find that any charges are more than offset by the savings that you will make on your monthly mortgage repayments.
There are even brokers who won't charge you anything at all if you decide to remortgage with your current lender, and you will have the added peace of mind of knowing that staying way the best choice for you.
When money is tight, remortgaging may be a way to save money month after month, but before you do anything it's best to take professional advice to ensure that it doesn't cost you more than you save.