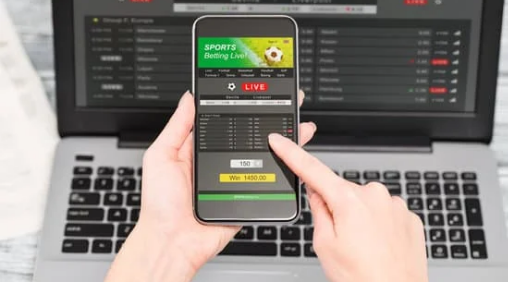 Cryptocurrency
Sports Trading – Complete Guide
By
|
What is Sports Trading?
In the past, only a handful of sports were famous enough to interest people. But the last century saw the emergence of many different sports on the international platform, people are now increasingly becoming aware of them and are investing in Sports Trading. Their popularity is increasing every day, as people are learning about them and participating in them.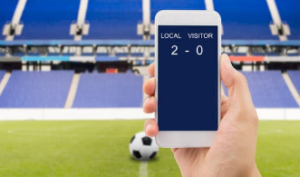 This interest and engagement in sports have started the trend of sports trading. Sports Trading is the betting on the expected outcomes of a sports event by the spectators. The sports traders sell their positions before the sports event they are investing in concludes. It is a complex and sophisticated process, not unlike the buying and selling of stocks and shares. In the simplest words, sports trading is the act of placing two bets against each other, which are supposed to be in the same selection and earning profits through these bets.
The Prerequisites Needed to Start with Sports Trading
In order to start their trading journey, one obviously needs to have a betting exchange account. It is highly advisable to have some basic information and knowledge about the sports one plans to bet on. The more you know about the sport and its players, procedures, and rules, the higher are the chances of gaining profits. A software trading package will also be needed. Although it is something you will have to spend some money on, it is extremely necessary and highly recommended, as it helps individuals in becoming successful sports traders.
How Sports Trading Works and Betting Exchanges?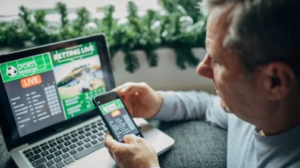 Betting exchanges are another necessity for sports trading. It is where all the action takes place. Sports exchanges work very similarly to other market exchanges. Traders all over the globe place their bets for or against each other on betting exchange platforms like Betfair, Betdaq, MatchBook, Sporting Index, and many more. These platforms then act as referees. They gather real-time information about the sports event being betted on, check who all are winning or losing the bets, and ensure that the monetary transactions among all of those who had placed their bets take place smoothly and accurately.
But, on these betting exchange platforms, true profit comes from the traditional bookmarks. These bookmarks almost always make sure that when a bet has been placed, a back bet has also been placed by the same person. Thus, one is placing both lay and back bets for the same sports event. Therefore, no matter what the actual outcome of the game is, the person is gaining profit. The only con in this situation is the need to pay for premium services of these betting exchange platforms.
How to Trade Successfully?
In order to succeed and gain profits in sports trading, one must be able to somewhat correctly predict the movement in the prices. Both the bets should be fully matched. But mainly, it is actually a fairly simple procedure. Only a good grasp of the basics and the ability to adapt to the situation are required to succeed in this field. A successful trade only needs the careful application of three steps-
Opening Bet- The first step of starting the betting process is to place an opening bet. Once the bettor has good reasons to expect some movement in the price, they place their bet. A simple and typical lay bet is placed after checking the odds and liabilities carefully.
Closing Bet- The closing bet is the second stage of the procedure. When or if the price of the bet moves, the placed bet would now be 'of value'. The price would most likely be where it is supposed to be, or higher. The following step would be to trade out of the other position, so as to make sure that whether or not, profit is earned, there would be no losses.
Hedging or Greening- It is necessary for the bettor to spread the results, in either situation of profit or loss. This is called 'hedging up' or 'greening'. It can be done by a variety of methods, but seasoned professionals prefer to use software created especially for this. It basically involved an extra bet to ensure profit, no matter what the outcome. On Betfair, it is called 'cash out' as it allows the bettor to cash their money out without any losses.
Sports Trading Systems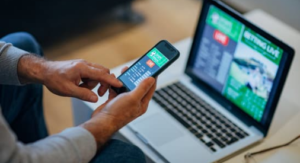 Many people, who are new to sports trading, attempt to try out sports trading systems, to get a sure-fire, already-tried-and-successful, and fixed method to conduct their trade. But it is not actually true. Sports trading, just like any other trade, is constantly fluctuating, changing, and sometimes may take completely unexpected turns. Therefore, there cannot be a 'fixed' way of trading in sports.
There are numerous variables that keep shifting throughout the process. The only way to be able to understand and predict them with some accuracy, the bettor needs to have experience. Only experience can help one in understanding the situations, foresee a profitable course of action and invest in the correct place, at the correct time. Experience will only be gained after many wins and losses, but it will also bring great profits. Bitcoin Billionaire and bitcoin-codenorway.com are some of the notable platforms to start investing in Bitcoins.
Some Tips to get started with Sports Trading
As mentioned above, the experience will most likely play a large role in one's sports trading. But experience will come with time. And a newcomer has to start at some point and from somewhere. Here are some easy yet helpful steps that can be considered before starting sports trading-
Choose a sport- Start with one or two sports. Do not start betting on multiple ones from the get-go.
Gather information about it- Collect data and facts about the chosen sport. Know as much as possible about its players, teams, winning steaks, etc.
Consider possible outcomes- Based on the research, carefully think over the possible outcomes of the game.
Analyze the consequences- Check whether the actual outcomes match the hypothesis. If not, check what more could be considered or changed.
There are numerous ways of trading sports. With time and experience, one tends to develop their own trading style.