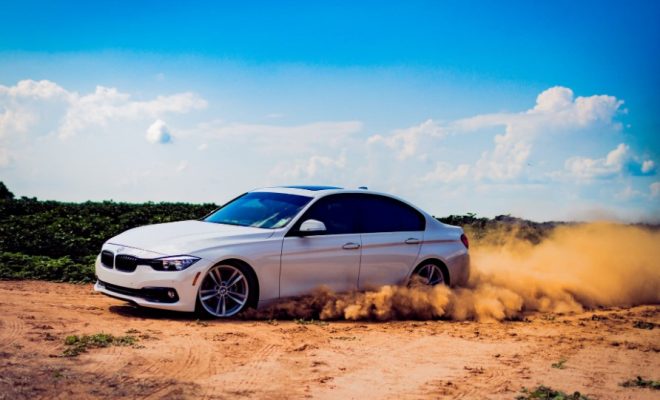 Business
Something To Check Before Buying A Used Car
By
|
Everyone would love a new car, but sometimes they prefer to used cars for several reasons. The problem is, not everyone has the best knowledge of used cars for themselves. Actually there are many indicators of quality used cars; you can judge them from the exterior and interior conditions. Aside from looking at physical and technical aspects, used cars must also be seen from historical aspects. You definitely don't want to get an illegal car without you knowing, right? To anticipate this, it is better to use an online car analysis service, you can visit vehicle history check the UK as the first bastion before handing over hundreds of thousands or even millions of dollars to a used car seller.
Buying a used car can be a scary experience in your life if it is not accompanied by good knowledge. Well, here are two outlines that you need to do before buying a used car. I assume that you have found a used car and you have not checked it, so this is not a guide to finding a used car but only checking manually or analyzing it online through vehicle history check in the UK.

Physical and mechanical checking
Physical checking can be done by looking at the exterior and interior conditions. You can surround the car to see the paint condition, make sure you do not find peeling paint or large scratches. Usually, a large scratch is on the front or rear bumper, this happens because the driver crashes or grazes hard objects. After checking the car paint, continue to check the condition of the headlights, tires, rims, fog lights, mirrors, door handles, body kits, gutters, spoilers, sealers, hydraulics, and stoplights. If you have checked all the outside then continue checking the interior. Look at the quality of the door trim material whether made of hard plastic, leather, etc. Make sure the panels inside the cabin work well such as power windows, door handles, window locks, power door locks, chargers, and speakers. Also check the performance of luggage openers, engine room openers, fuel tank openers, reading lights, and electric mirrors, make sure they function well too. The most important thing in a used car interior is the seat. It is very fortunate if you get genuine car seats from quality materials.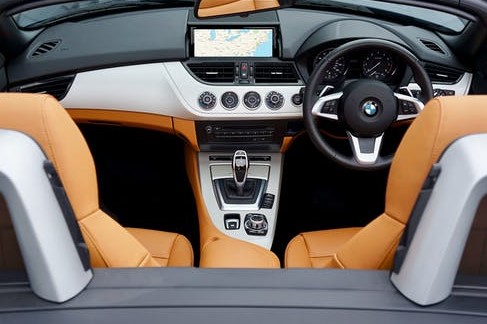 What about mechanical checking? Well, start by turning on the car and pay attention to the mileage, if the mileage is too high maybe it is a used car that has been used to work hard. Before the engine starts, make sure all indicator lights are on, such as indicator lights for the engine, oil, batteries, park breaks, etc. All indicator lights will turn off if the engine is turned on, this indicates that the electrical system is normal. Check the performance of the air conditioner too, if the blower blows cold air then the electric compressor works well and you don't need to replace it with a new one. Don't forget to check the head unit; this device is related to the quality of entertainment facilities in the car. A head unit is the brain of the car audio system. In addition, you can check the parking sensor through this device.
Now get out of the cabin and check the engine condition. Take advantage of your sense of hearing, listen to the sound of the engine; a good engine always sounds smooth. Check all parts of the engine such as batteries, radiator water, air filters, engine oil, spark plugs, make sure the engine conditions are very dry and there is no oil seepage.
Checking car history online like vehicle history check the UK
Vehicle history reports are available online from a number of companies such as Car Analytics. Vehicle history data is collected from many companies and certain departments related to vehicle legality such as the motor vehicle department, insurance companies, etc. The advantage of this service lies in its speed and high level of accuracy. When you enter your vehicle registration number, you will get important car history checks such as color change, VIN or chassis, engine number, change plate number history, number of previous owners, etc. Even vehicle analysis companies like vehicle history check UK are able to provide more in-depth information than you expect. For example, you want to know whether a used car is a vehicle with high risk or not. High-risk car is usually caused by ownership disputes. You can also use vehicle history check UK to find out mileage anomalies and legal documents related to vehicles like Certificate of Destruction (COD). Not only that, but users will also get a free service that includes a mileage check and clocking check which is useful for MOT tests.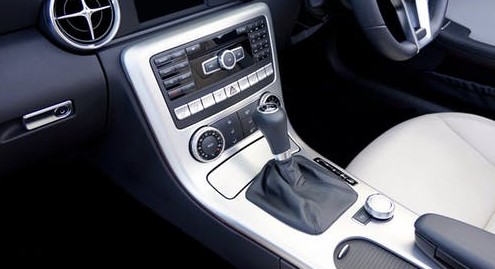 The free vehicle history report in vehicle history check the UK is basically decoding of the car registration number. The scope of the report is divided into two types; they are the basic car history report and the full car history report. If you want to find out more information, as most buyers do, such as hidden mechanical problems, odometer problems, mileage, fire damage, etc. Then you need to order a full report. A full report is also needed when you are going to analyze some of the used cars.
Vehicle history checks the UK is here to keep you away from losses in the automotive business. You can use Car Analytics to meet the needs of the automotive business such as buying and selling cars, trade vehicle checks, car services, car insurance, and the most interesting are high-quality spare parts at affordable prices. When you come to the workshop for some parts and come back with disappointment, Car analytics comes to return your smile. You can choose various spare parts easily such as brakes, engine parts, suspension and steering, transmission, cooling and heating, electrical and lighting, body and exhaust, lubricant and fluid, and many more. And better you follow us on check car details like Facebook, Twitter, Instagram, Pinterest, LinkedIn, and Tumblr for more kind of facts and points like this.