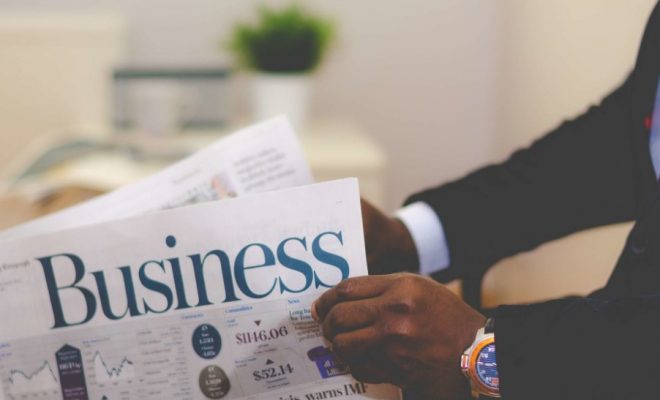 Business Strategies
Initiatives to include in your beyond-2020 sustainability plan
By
|
In running a company, determining your return on investment is your top priority when you make a decision. With the international commentary declaring that 2020 and 2021 are crucial in addressing global climate change, you may face the decisions if to implement green initiatives in your business plan. Specialists reported that the planet needs to cut emissions of carbon dioxide with 45% by 2030 to prevent the temperatures rise with more than 1.5°C. For the world to achieve this goal, both individuals and companies need to lock specific policies and frameworks by the end of the year.
But how does a business achieve a task that seems impossible when first reviewed?
If considering going green, check both long- and short-term results of eco-friendly measures and you'll discover a range of benefits. And many of these advantages go beyond making you feel better because you give something back to your community. They directly influence your brand's productivity in terms of lowering operational costs and streamlining the operations.
When you design the next generation of business strategies, include the following initiatives.

Align your business plan with global targets and commitment
If your country lacks a meaningful climate policy, it's crucial for your company not to act on isolation, but to align with ambitious international goals. One way to achieve this is to set of science-based targets. When you develop science-based targets, you provide your brand with the opportunity to do more than cutting the present emissions and come up with a roadmap that engages your partners and clients to encourage them to join you in your journey. When you create a sustainability plan check if your commitment is aligned with the vision of international institutions on how to avoid hurting climate change.
No matter where your business is based, you shouldn't create a sustainability plan without aligning its methods with the United Nations Sustainable Development Goals. To create a business plan that will take your business to new sustainability levels, you must do more than include an admirable goal in your framework; you must align every operation to the key indicators global authorities establish and recommend.
Adopt a more strategic approach to boost your social impact
Your worst mistake would be to treat social impact like the ignored stepchild of environmentally-friendly initiatives.
The majority of brands that guarantee they make efforts to move towards sustainability, limit their social impact to a few charities events they attend throughout the year, to prove to their clients they're involved in local initiatives. Most of these activities are created to appease the philanthropic pride of business runners.
While admirable that companies get involved in their communities even though these events, this approach is rather ignorant of the real issues the society is facing. For a company that strives to create a sustainable plan with long term effects, it's best to design programs that target topics that impact local societies. Most of these strategies can drive higher customer loyalty and actively empower and engage clients and employees.

Focus on subjects like climate resilience and circular economy when crafting initiatives
When you create a sustainability plan, you address not only immediate material problems but also future issues that may affect the business landscape. Expect to operate in an environment profoundly impacted by climate change in which companies must make the most out of limited resources, deal with climate resilience, and pay attention to the circular economy.
Investors didn't fail to notice the impact climate change has on the financial exposure of companies, and the audits financial investment auditors conducted prove it. To respond to this challenge, you must assess and mitigate our company's exposure to physical and transitional climate risks, and to adhere to frameworks that allow you to control the evolution of the business in a resilient climate environment. Here are some useful guides to learn from if you want to find more about the tools you must integrate into your operations to recycle waste, and protect the environment.
Adopt a transparent approach
Clients demand more transparency from the companies they work with. Gone are the days when you decided, and the only ones who knew what your plans are were your management leaders. Expect in the following years to be no corporate curtain to protect your decisions. Your public wants to develop strategies that include a transparent approach to prioritization because they want to stay in touch with the initiatives you adopt.
More and more companies make information available for their partners and clients, and even to the broader public. This new transparency helps the public understand that brands don't make decisions arbitrarily, but they ground them on the needs and trends of the market. They are informed about what lies behind specific initiatives and why companies choose to adopt particular strategies.

Your plans must be transparent and make individuals accountable
The latest sustainability plans, brands adopted registered high evolution in relation to the past ones, but they still lack details and a framework for implementation. What we mean is that companies do a great job at writing down what they intend to do, but they skip the part where they explain how they intend to achieve those goals.
But in the present market, investors and buyers have smartened up, and they no longer trust a company that has a plan without specific actions to show how they will act. Most of the companies that stated they are open to sustainability changes used excuses like the delay of technology to motivate their lack of action.
If you want your public to find you trustworthy, make sure all your initiatives explore the primary three steps of implementation: people, processes, and systems. This means you must share with the public the people who will engage in the tasks and complete them, the procedures the strategies require, and the systems and technologies you intend to use to achieve your target.
When you create a sustainability plan, don't look only to the benefits it would bring in 2020, look beyond and plan ahead.