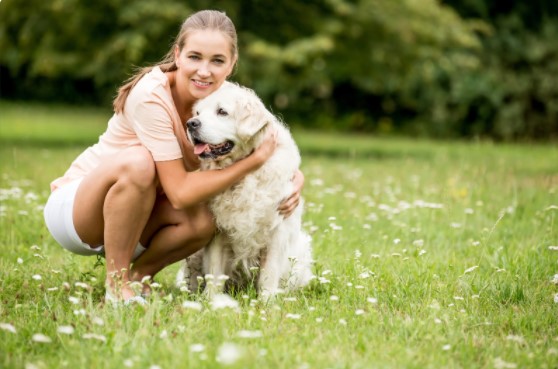 Business Tips
Top TikTok Ideas With A Dog Or Other Pets
By
|
TikTok is the latest global sensation, and people are making videos day in and day out to engage the audience and gain followers. However, with making so many videos each week, some have already run out of new content ideas.
If you have a pet or dog at home, doing some pet challenges can be a great idea. People love animals. Seeing pet challenges videos will bring a smile to everyone's face. Here are some tremendous TikTok Challenges you can do with your pets.
Alternatively, you can always get cheap TikTok followers and ensure your pet will be the most viral one on the app. Patatak Dance Challenge
A great idea for a TikTok video with your pup is to make reaction videos. One theme for such a video would be the notorious Patatak Dance Challenge. You can do this dance in front of your furry friend and note their reaction. The audience will have lots of fun watching your dog's reaction.
The Dogs React Challenge
Another significant challenge to do with your dog is to see and record how they react to different sounds. The #triggering dog sounds videos are highly recommended as people love to see the funny reactions dogs make. It is always fun seeing how excited/unexpected dogs could become upon hearing a certain sound.

Hide And Seek
The BlanketChallenge, aka 'hide and seek', is also very popular. Indeed, this trend is one of the cutest types you will find on TikTok. The game is simple. Set your phone on recording and throw a toy for your dog to chase. As it goes chasing, you can hide under a blanket and wait for it to come and find you. Your phone will record the most adorable expressions of your dog as it tries to see you and looks for you all around the room.
Cat Face Filter Challenge
Another cool way to interact with your pets is by using filters. These, like the former suggestion, tend to bring some very unexpected reactions from our quadrupeds friends. By using a cat filter, you can make your cat think you are one too. You will be surprised by your feline's adorable reaction when they realize that a giant cat is holding them. Not just you, a lot of people will love seeing these videos.
LevelUp Challenge
The LevelUp Challenge is an exciting game you can play with your pet and record. If you are a regular TikTok user, you might have seen one of these videos in your feed. This challenge requires your pup to jump over a wall of toilet paper. With each level, the wall gets taller. This challenge tests your pup's agility and is a great idea to make a TikTok video.

The Obstacle Challenge
If you are done with the Level Challenge and would like to try something similar, another notable challenge is The Obstacle challenge. You can arrange different items around the house and see how elegantly your dog or cat moves through them without toppling them.
The Mario Kart Challenge
If you have more than one pet at home, this challenge can be quite exciting; simply lay some treats on the floor, and make the pets race towards them; whoever reaches these faster wins. You can add the original music from the game to complete your video.
Conclusion
If you've run out of ideas for your videos on the app and happen to have a pet, these ideas could help you get back on the horse and attract more followers. You can also try to think outside the box and come up with new pet challenges that might interest your followers.