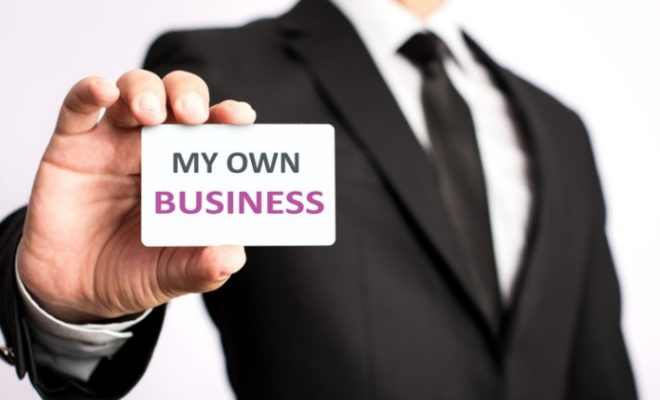 Business
Going Self-Employed: What To Consider About Running Your Own Business?
By
|
Building and running a business is a shared goal by many. Identifying a product, solution or service that appears to be needed or is in demand on the market is the first step in a motivated individual's goal to running their own business.
After identifying a gap or demand in the market, these talented individuals begin the unique process of starting their own company. They can then use their savings or obtain loans to help them turn an idea inside their head into a reality.
In Canada, an average of 95,000 companies are founded each year. The total of new companies is anticipated to rise as it looks to continue the trend of the past few years. Many of these new start-ups are focused on one or two industries. Most often, the industry they plan to operate within is a sector that is high in demand or is expected to gain a sharp rise in interest in the foreseeable future.
Regardless of their reason or motivation behind starting a company, going self-employed and running your own business can open the doors to numerous opportunities. Running your own business can bring with it a plethora of benefits to enjoy, and here are a few of them.
Perks Of Being Your Own Boss
Being your own boss enables you to run a business how you want. You may have had negative experiences in the past with employers. These experiences can shape how we view structures within a company and the culture within a workplace. It shows what works, what doesn't and what has the potential to do well. These factors combined can help a new business owner develop a culture that they want their employees to thrive within.
It is a motivator to do things differently when starting your own company. Starting and running your own business provides the chance to create a working environment and company structure that you wish former employees had done in the past.
There are plenty of rewards for being your own boss; these are just a selection of benefits to reap.
Flexible Working Hours
If flexible working was a dream work reward, being your own boss enables you to have this benefit. Running a business can be a difficult task. There will be moments when it can be difficult, and the work hours are longer than those doing the average 9-5. In some instances, you may find that you will be working a weekend to ensure that you are not behind on your work.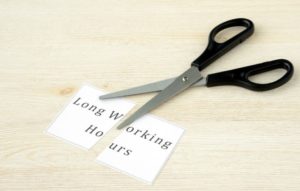 Although there will be occasions where you participate in these unsociable hours, you will have the opportunity to set and define your working hours. It offers the chance to be more flexible with your working hours, ideal for business leaders who have children.
Chance To Challenge Yourself
Having a routine is the ideal lifestyle for some. For some individuals, their routine could include their job and the tasks that need completing on a day-to-day basis. However, this routine lifestyle is not ideal for all. Some can find doing the same tasks daily to be repetitive. It can lead to them losing interest in the work quickly.
It is unlikely to experience this repetitive routine with your own company. There will be countless chances to challenge yourself as you discover new ways to be creative. Through this process, it will allow you to learn new skills and gain deeper insight into your respected industry. Everything you will know with each opportunity could be later utilized for other business areas. It could help you make more informed decisions about the business and its future.
Choose Who You Work With
Running a business will likely be just you completing all daily tasks at the beginning of running it. Depending on the budget, you may choose to invest in outsourcing services to assist you with getting the business off the ground.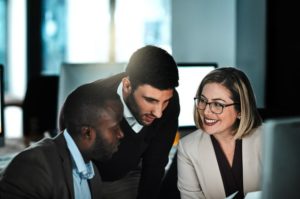 Once the business becomes profitable, you might begin to consider the prospect of welcoming onboard talented individuals to join the team. Every time the company is ready to expand that little more, you get to have a swaying vote in who joins the company. It enables you to choose people that you get to work with. As such, you may prefer people who are qualified for the position they are applying for and select confident and positive individuals. Choosing those will bring an optimistic outlook on the business and its future endeavours. With the power of choice, you can select the people who can help you create your ideal working environment.
Be Passionate About Work
One of the greatest advantages of being your own boss is doing a job you love in an industry you admire. Even though you are working to keep the business up and running, it does not feel like work if you enjoy the tasks, you complete and the challenges to overcome. When work does not feel like work, it can help in making the job more enjoyable.
Switching from working for a company to owning your own is a unique and excellent way to follow your passion. It enables you to focus your time and attention on what you enjoy. It allows you to spend your time doing the thing you love and earning an income from doing it.
Factors To Consider 
The benefits of running and owning a business can be a motivating factor in finding a market gap. Seeing the benefits of being a boss could capture the interest of many, enticing them to look into the best ways to start their own company. Whilst there are many advantages to running a business, there will be challenges to overcome. For some businesses, these obstacles could see them not enjoying the work as much as they thought, or they were not well-equipped to handle the pressure of running a company.
Before you invest in starting and running a company, decide if having your own business is for you. Here are a few factors to consider before choosing to start and run your own business.
Be Organized
The organization is crucial in business. Running your own company being organized will help your mission be successful. It will enable you to reach the targets you have set for yourself without putting your business in an unfortunate situation. With excellent organization, you will likely find it easier to complete tasks and keep your list of things to complete to a minimum. Having a checklist of everything that needs completing will help you keep on top of your workload. It reduces the risk of anything being forgotten about or left behind.
Prepared For Tax Season
Tax season is a very stressful time. Completing a tax return for yourself and your income can be daunting, especially with minimal accounting knowledge. Filing a tax return form as the business owner can understandably be an overwhelming experience for the first time. During this time, seeking support and utilizing all resources and tools available is necessary. It will help simplify the process, reducing the stress and anxious feeling you might be experiencing. Some of the tools include a 2021 tax calculator Quebec. These can help you determine how much is owed, enabling you to have the most accurate information on your tax return forms.
Keep Updated On Competition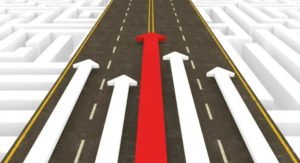 The chances of having competition within your industry are high. As the owner of your business, you want to ensure that your company stands apart from competitors and is seen as the best choice on the market. Having competition can be healthy for business. It motivates to do well and push the company forward. To help your business achieve this, keep yourself updated about what your competition is doing. Note what services and the costs they offer, learn about their customer service approach and how they conduct business.
Don't Forget Customer Service
Customers are a vital aspect of a business. They provide the sales which allow the company to continue operating and delivering its service or selling its products. Excellent customer service will make customers more inclined to return to your business. They may tell peers about their service and leave reviews online about the business. These are crucial marketing tools that can help further promote the company and what it offers. Offering excellent customer service can help to encourage customers to choose your business over its competitors.
Deciding When To Start
Choosing to start a business should be a carefully thought-out decision. Take the time to create a solid foundation with a stable idea that holds great potential to be successful if implemented correctly. Building this foundation can provide a starting point that the company can grow from and expand if and when things become successful.
Running a business will be time-consuming, especially in the early days. The freedom of choosing the company's direction, which is part of the team, when your vacations are, and which days you work are enticing rewards.
Switching roles and becoming your own boss could be the first step to a successful career path.